Lifestyle
This Milkshake and Dessert Place Offers 180 Different Flavors
Shake the heat away with Shakeaway!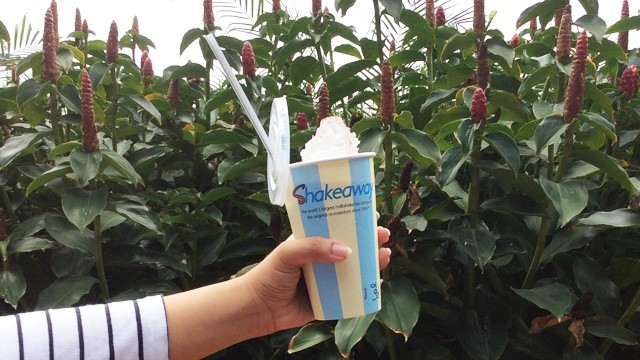 IMAGE Aleeza Abinuman
Are you trying to find something to satisfy your sweet tooth craving or beat this summer's heat? Go and try Shakeaway's milkshakes and desserts! With over 180 flavors and countless combinations, there is no way you won't find your perfect drink.
Upon arriving at the simple yet so adorable store, the first thing you'll see is the numerous amounts of chocolates and sweets right behind the counter. The sweets range from Kitkats and Oreos to healthy options such as fresh strawberries and bananas.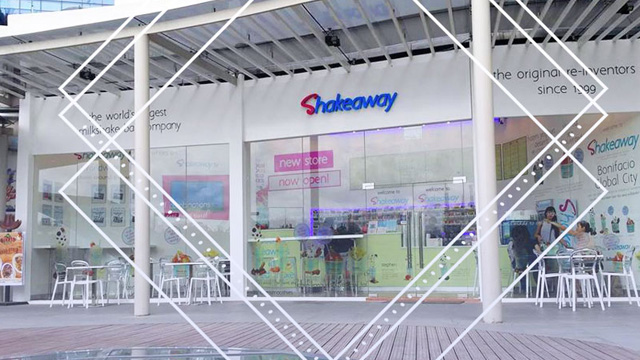 Since Shakeaway adapts to the traditional taste of their locations, they've created Jose for their branches here in the Philippines. It is a milkshake consisting of ube and macapuno with pinipig on top. Talk about a delicious treat on a hot summer day! 
When we decided to order, we went against the usual and got the ones that weren't best-sellers. Sol was a nostalgic dream, bringing back memories of Christmases past with a mango graham cake being taken out of the fridge. At P250 for a hefty regular, it can satisfy your cravings without leaving you wanting for more.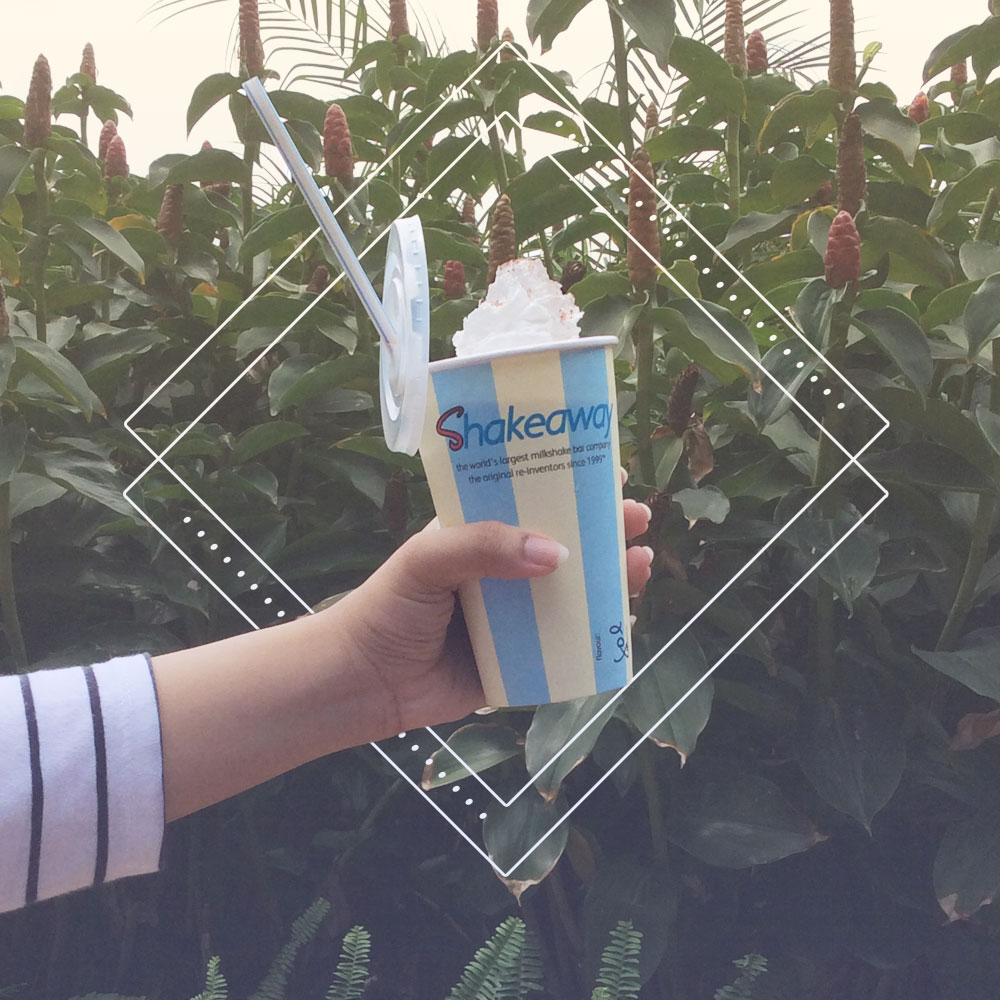 Joe was a staple, a combination done by many for breakfasts and midnight snacks. The banana flavor was prominent, but did not overshadow the chocolate notes of the Nutella. It's P310 for a large, a worthy price for a milkshake that is fresh and uses the best ingredients.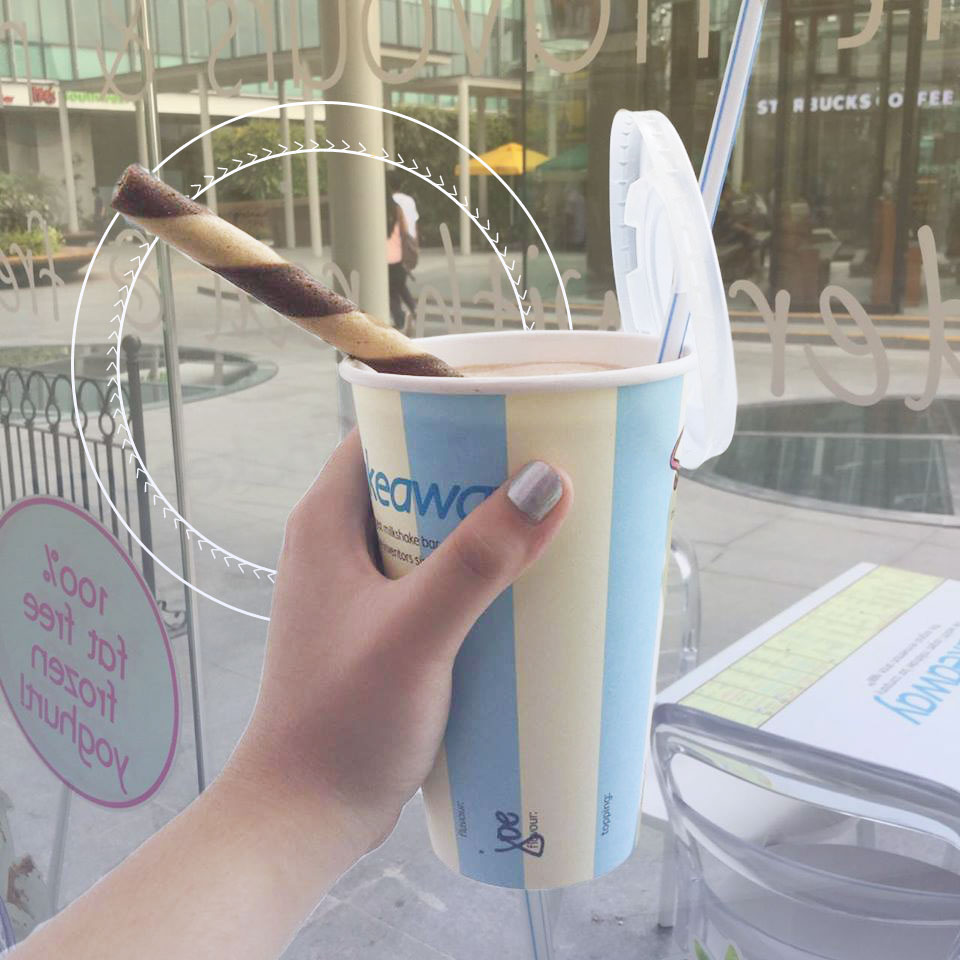 Shakeaway doesn't just have shakes. They also offer two frozen desserts, namely the frozen yogurt and shaved ice. We tried the Georgie, a P190 blend of tart yogurt, bright strawberries, whipped cream, and Cadbury shavings.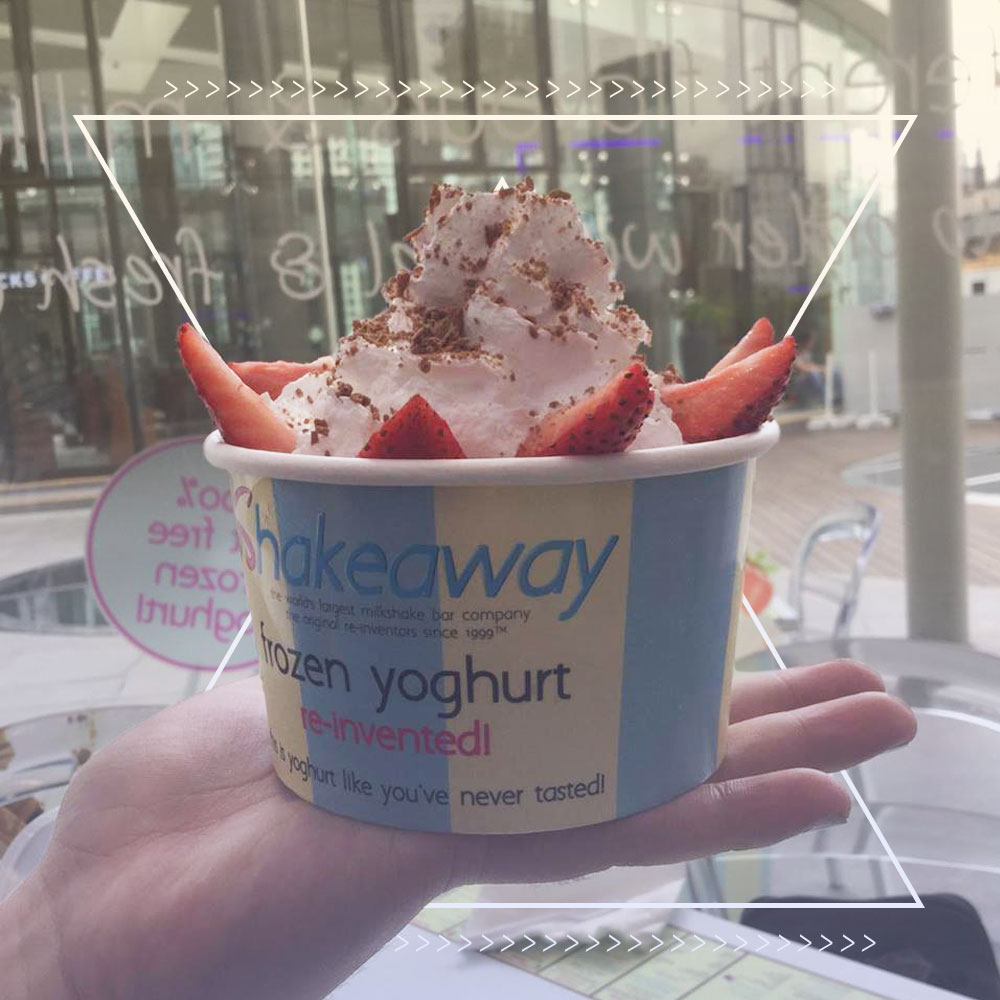 If you're still not convinced to try out Shakeaway, then you should hear about their best seller Dave. He's a pretty cool guy who's a sweet blend of Ferrero Rocher and Kinder Bueno with crumbled Cadbury flakes on top.
Maybe Kai is your type with his mix of oreo and matcha topped with little baby oreos. Or if you're not into shakes, you can also get the shaved ice, a fruity and lactose-intolerant-friendly dessert that is sure to cool you down when it's over 30 degrees outside.
It's an absolute dream to taste these flavors and definitely a shake up from the usual, so go ahead and get yours at Shakeaway!
Shakeaway is located on the 4/L, Uptown Mall, Taguig, Metro Manila.
\\\\\\\\\\\\\\\\\\\\\\\\\\\\\\\\\\\\\\\\\\\\\\\\\\\\\\\\\\\\\\\\\\
Get the latest updates from candy!
subscribe to our newsletter!
////////////////////////////////////////////////////////////////
You know you'll regret it.
You don't even have to leave the house!
From digital art to photography to mixed media, Filipino artists show that creativity is never lost in our people.
Skip a makeup step with these beauty goodies!
Take pretty notes and study effectively with these tips!
Wait for a love like this. A love that is good to you, for you.
Are you up for this challenge?
Can't wait to see the actual gowns!