#CandyFair2015 is merely a month away and we're pretty sure all of you are just as excited as we are. As the date draws nearer and nearer (Ahem, September 12, in case you haven't jotted it down on your schedule), we'll be revealing what fun things you can expect at the Metrotent in Metrowalk next month.
In the meantime, have you secured yourself a ticket already? This year's ticket is only P200! It gets you into the biggest teen event of the year: with fun crafts and the cutest boys, of course! Still think it's too much to spend for an entire day? Let us convince you how easy it would be to save up for a ticket.
All you need to do this month is skip just one (ONE!) of these things and you've got yourself the P200 you need to buy a ticket. Easy-peasy, right?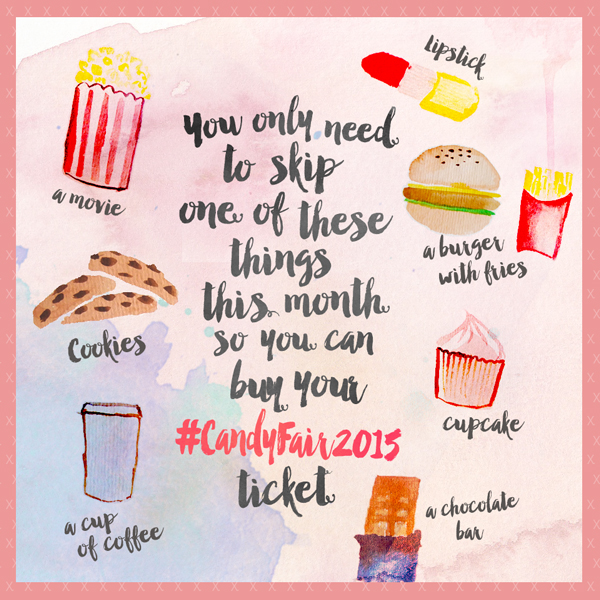 ADVERTISEMENT - CONTINUE READING BELOW
So what are you waiting for? Head on over to SM Tickets right now to purchase your tickets! We'll see you all on September 12 from 10am to 6pm at the Metrotent, Metrowalk.
ADVERTISEMENT - CONTINUE READING BELOW