Lifestyle
Sacrificing For Lent
The Candy eds gave up something in observance of Lent.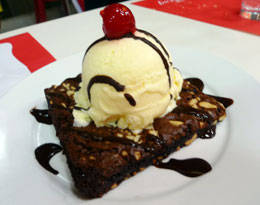 How about you? What was the ultimate sacrifice you did for Lent?
I didn't give up one specific thing for Lent, but I did make an effort to pray more often and be more attentive in Mass. —Marla, Deputy Editor in Chief
I gave up milk tea drinks for Lent. —Mimi, Managing Editor
I usually give up soda or junk food for Lent but ever since I got my iPod Touch, I knew that I've been super addicted to my games. Less than a week to go till I get to play Draw Something!!! —Macy, Web Managing Editor

Before the Lenten Season started, my sister-in-law and I were thinking of one thing that we eat at least 5 times a week... It was chocolates. So I dared her to make it our sacrifice for Lent. All forms of chocolates—ice cream, cake. EVERYTHING! So just imagine how much we're looking forward to Easter!—Roch, Web Staff Writer

Think of astrology as a language that helps you feel and be seen.
It's like seeing Seo Dan and Seung-joon all over again!
The internet seems to love his lighthearted humor during these troubling times.
Many of our favorite K-drama actors right now actually started out as idols!
Thailand rethinks its elephant strategy.
Who else wants a basket full of mojos?
We're hoping to see more of these in different LGUs!
Sometimes, no matter how hard you try, some people just won't vibe with you, and that's totally fine.
Have you tried the #ComeAroundMeChallenge?
The cheerleading docu-series is a phenomenon.
A lot of them are dirtier than a toilet seat.