Lifestyle
Questions Students from an All-Girls School Want to ask Students from Coed Schools
"Anong feeling ng kasama mo si crush sa classroom?"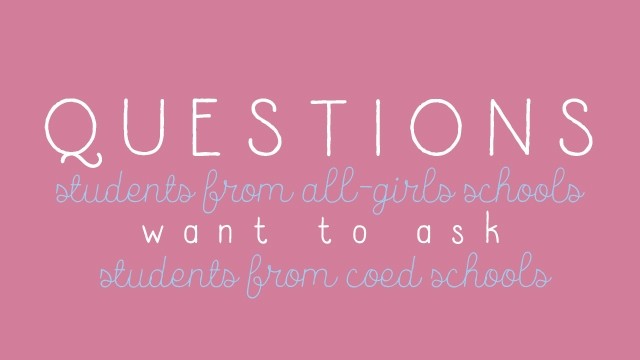 Have you studied in an all-girls school all your life? Ever wonder what it's like to have boys in your class? We sought the help of the students of Miriam college to ask the questions they've always wanted to ask students from coed schools. Hit the play button to find out what their Qs were!
Are you from an all-girls school, too? What are YOUR questions? Or if you study in a coed school, give us the answers! Want us to visit your school? Follow us on our social accounts to find out where the next Candy School Tour stop will be!
Many of our favorite K-drama actors right now actually started out as idols!
Thailand rethinks its elephant strategy.
Who else wants a basket full of mojos?
We're hoping to see more of these in different LGUs!
Sometimes, no matter how hard you try, some people just won't vibe with you, and that's totally fine.
Have you tried the #ComeAroundMeChallenge?
The cheerleading docu-series is a phenomenon.
A lot of them are dirtier than a toilet seat.
The kind of wholesome content we all love to see.