Lifestyle
Questions Students from an All-Girls School Want to ask Students from Coed Schools
"Anong feeling ng kasama mo si crush sa classroom?"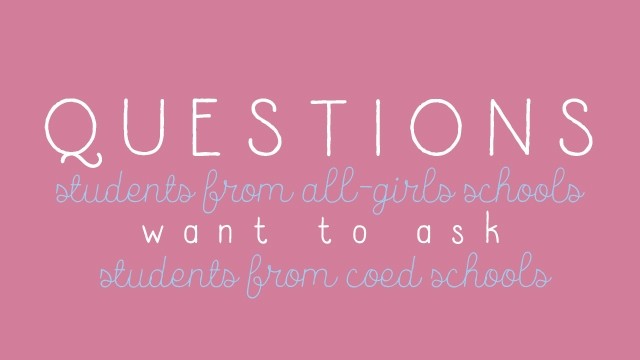 Have you studied in an all-girls school all your life? Ever wonder what it's like to have boys in your class? We sought the help of the students of Miriam college to ask the questions they've always wanted to ask students from coed schools. Hit the play button to find out what their Qs were!
Are you from an all-girls school, too? What are YOUR questions? Or if you study in a coed school, give us the answers! Want us to visit your school? Follow us on our social accounts to find out where the next Candy School Tour stop will be!
If you haven't already picked up on that.
It'll be just like the good, old days-except now, you can watch it any time, anywhere.
Molo has since posted his public apology online via Instagram stories.
Finally, something to look forward to.
This is just heartbreaking.
For "a different kind of positive," as designer Ram Silva puts it.
All you need is coffee, hot water, and milk sugar is optional!
What's your best and worst trait as a friend?
Stock your freezer with your all-time Jollibee favorites!
Make the most out of your time in self-quarantine!