Lifestyle
Prepare For An Unstoppable School Year
Make the most of the first month of classes to start the year right.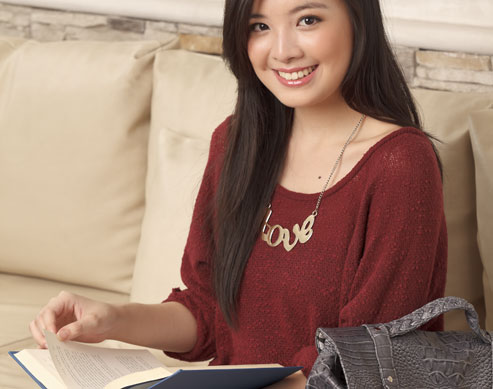 Have a blast throughout the new school year by giving the first month of classes a power punch! We've listed 7 things you can do in June to be unstoppable this school year!.
Get a good seat in class. Where you're seated may actually make or break your performance in class. No need to sit in the first row but don't hide yourself at the back of the classroom. Teachers and professors usually remember those sitting on the first three rows. It's also important to check whether you can see what's on the board or on the projector from where you're sitting.
Skim through available reading materials. If you have the books or the readings you'll need throughout the year, give them a look. No need to read in-depth but skimming through them will give you a gist of what your subjects are about. When the time comes to study for them, you'll be unstoppable.
Sign up for activities outside the classroom. School is about learning while having fun and what better way to do this by joining clubs and organizations? Not only will this enrich your skills by giving you a venue to apply the things you learn in class, but this will also expand your social circles. Be unstoppable and give yourself a challenge by signing up for that one activity you've always wanted to try but was scared to. Sky's the limit to what you can sign up for, but remember that you still have academic responsibilities. So don't bite off more than you can chew.
Plot a calendar for your agenda. Being an unstoppable, busy bee can easily overwhelm you with important dates and meetings. Plot your schedule, at least for the semester, so you can easily keep track of the activities you have. Don't forget to insert days for relaxation and leisure. Even go-getters need rest. ;)
Carry an idea journal. Before all the project meetings even begin, the first month of classes may give you random eureka moments for projects ahead. To prevent losing these possibly genius ideas, keep a pen a pocket-sized notebook with you so you're ready to jot down whatever comes to mind. When project meetings do begin, you have your creative pool of unstoppable ideas to pitch.
Eat right and get enough sleep. Most of our summer days were spent eating whatever we want and sleeping as late as possible, leaving us with a bad diet and a horrible body clock. Toss the junk food and start eating healthy. Being unstoppable means getting enough sleep during the first month. This may be tough since your body may take longer than a week to adjust but it's always better to start now than spend the school year sleep-deprived.
Organize your study area. June usually gives you more free time than the rest of the months after. This is the perfect time to clean your desk and throw away unnecessary clutter that may hinder you from focusing during your study time. The less messy it is, the less stress you'll feel when using your study area.
CONTINUE READING BELOW
Recommended Videos
ADVERTISEMENT - CONTINUE READING BELOW
Most reported cases don't lead to prison sentences.
The Philippines is part of the list!
It's never too early to start being more concerned about finances.
Most of them stayed here for awhile to study English.
These legless seats make great accent pieces for small spaces.
Give these films a try as you move through this stage in your life.
Some had college majors totally far off from music.
The result is absolutely hilarious!
For that authentic overexposed + grainy effect!
Like most fashion enthusiasts, Lexy dreamt of making her own clothes.
Your dye job will be your little secret!
From The Candy Bulletin Community