If your browser's homepage is set to candymag.com (ahem!), you'll notice something has changed.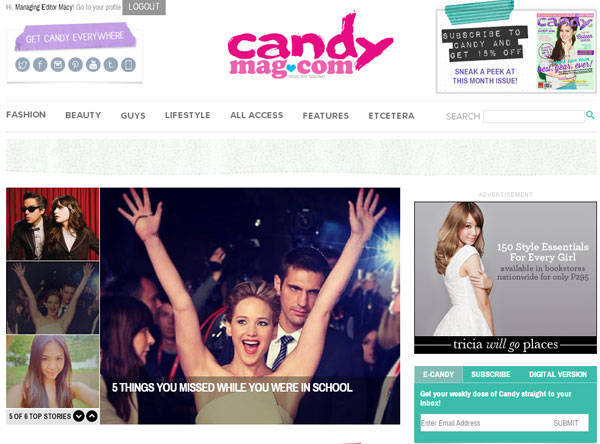 See, even JLaw is ecstatic about it. We've moved around things—think of it as Internet spring cleaning—and we're hoping everything you love will still make its way to you.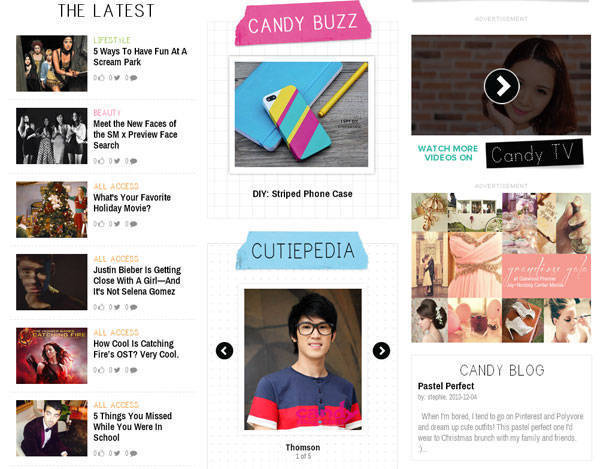 When you scroll down, you'll see that there's a LATEST box featuring all the newest articles uploaded on the site. On the right, you'll see the latest featured Candy Buzz submission + the 5 Candy Cuties for, um, inspiration. Tee hee! The links to Candy TV and our blog is still there on the sidebar so feel free to click those too.
ADVERTISEMENT - CONTINUE READING BELOW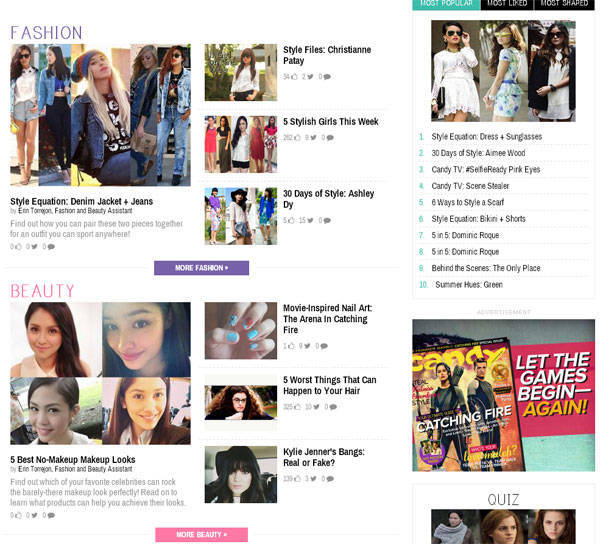 Now comes your two favorite sections. For everything fashion and beauty, you'll see the latest story plus three more from the section. So if you're looking for style equations, the best beauty looks, and other related stories, just scroll down to this portion. We've also updated our sidebar to include 10 of our most popular, most liked, and most shared stories. Just in case you missed something and want to read more.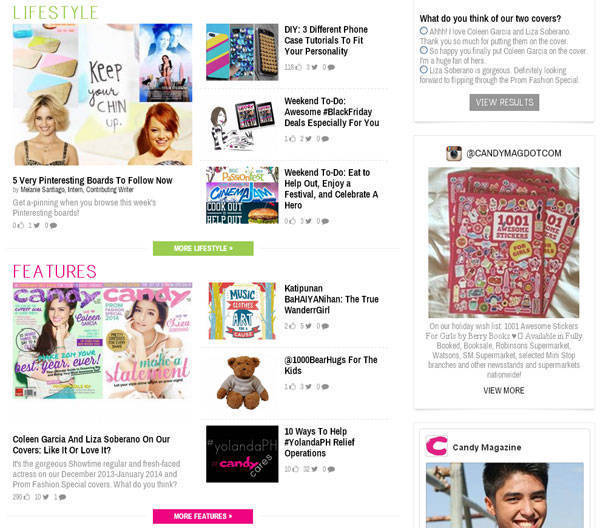 For very Pinteresting things, your weekend to-dos, Me, Only Better, Relationships, and Hard Candy-type of features, all you'll need to do is scroll a little bit further down. On the right is the latest poll, our last Instagram photo, and our Pinterest post of the moment.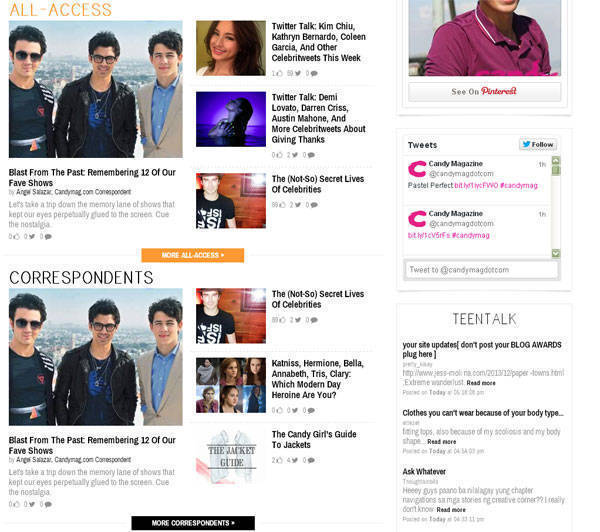 All the entertainment and Correspondents-written stuff go here. So if you're looking for celeb goss, quizzes, illustrated guides, and that sort of thing, you'll probably hang out on this part of the homepage. You'll also see our latest tweets and the 5 last active TeenTalk threads.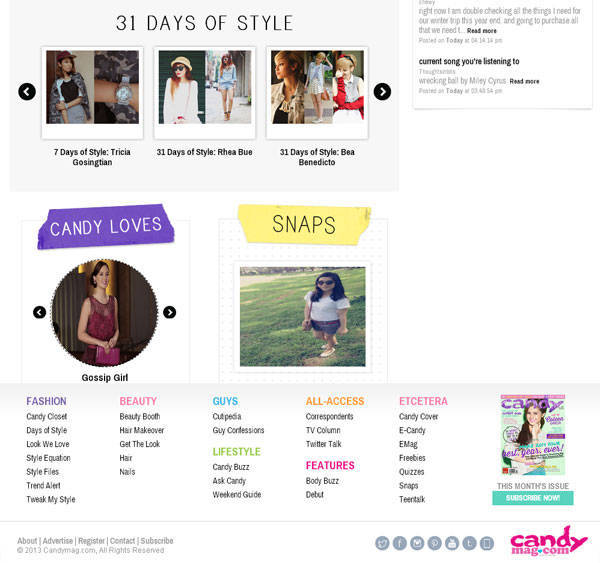 At the end of the page, you can go back to your favorite Days of Style months to check out outfit posts. Browse through all the Candy Loves page and see the latest upload on Snaps (who knows, it might be yours!). And if you decide you didn't want any of that, there's actually a concise directory at the bottom of the page so you can go to the section you wanted to visit in the first place. Easy-peasy, right?
ADVERTISEMENT - CONTINUE READING BELOW
We hope you enjoy your stay on candymag.com. We love having you here. :)