Lifestyle
Not a Fan of the Beach? Try These Resorts with Pools!
Get some of the most unique pool experiences in these world-class Philippine resorts!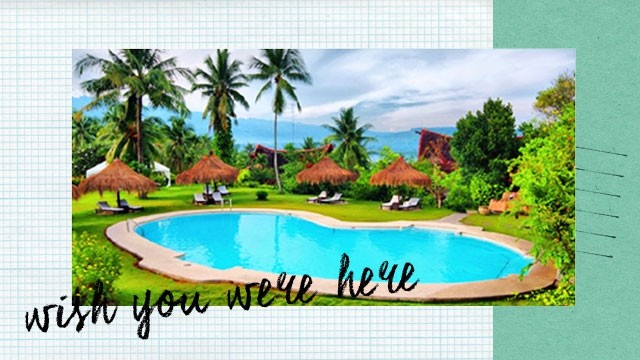 TravelBook.ph
Do you ever have those days when you just want to lounge by the pool, sipping on sparkling cider while bathing in the sun's rays? If work is piling up in the office and you need a break, take some time off to check out these five resorts with great pools, perfect for a laidback getaway.



Vivere Azure Hotel
Located in Batangas, one of the Philippines' top diving destinations, Vivere Azure Hotel is a paradise you can visit whenever you feel like getting away from the city but need to stay somewhere relatively near. If money is no expense, book a room now and chill in a hut by the pool.  

Rates start at PHP 10,714.28++!
Check rates for Vivere Azure Hotel on TravelBook.ph




Princesa Garden Island Resort and Spa
Miss the island paradise that is Palawan? Head to Princesa Garden Island Resort and Spa, a grand 5-star hotel in Puerto Princesa, where you can get world-class amenities. Rest and relax in their large clear water pool, which is surrounded by coconut trees.

Rates start at PHP 6,967.21++!
Check rates for Princesa Garden Island Resort and Spaon TravelBook.ph



Hotel Kimberly Tagaytay
Want to have a little pool party away from Manila but don't feel like traveling for more than two hours? Go on a short drive to Tagaytay and stay at Hotel Kimberly. They have a nice hotel surrounded by a simple garden with stone steps. If you don't feel like swimming, you can just sit in one of their cozy chairs near the pool and feel the breeze against your skin.
ADVERTISEMENT - CONTINUE READING BELOW
Read the full article, 5 Resorts with Pools Worth Trying, on TravelBook.ph.
The kind of wholesome content we all love to see.
Being away from each other teaches you to cherish every moment together even more.
Your Moon sign is all about your most intimate feelings, fears, and desires.
Gotta stay cool, fresh, and iwas pawis.
Remember the show Codename: Terrius when it was aired on ABS-CBN?
At 23, he is the youngest elected mayor in the country.
Rest in peace, Coach Aric.