If you're a big K-drama fan, there's no way you haven't watched or at least heard of Twenty-Five Twenty-One, the recently-concluded Netflix series that swept fans off their feet. There are various life lessons to be gleaned from the show, and perhaps the most important one is to never give up on your dreams! The message was clear and constantly felt thanks to the main cast, primarily Na Hee-do, the drama's headstrong leading lady played by Kim Tae Ri.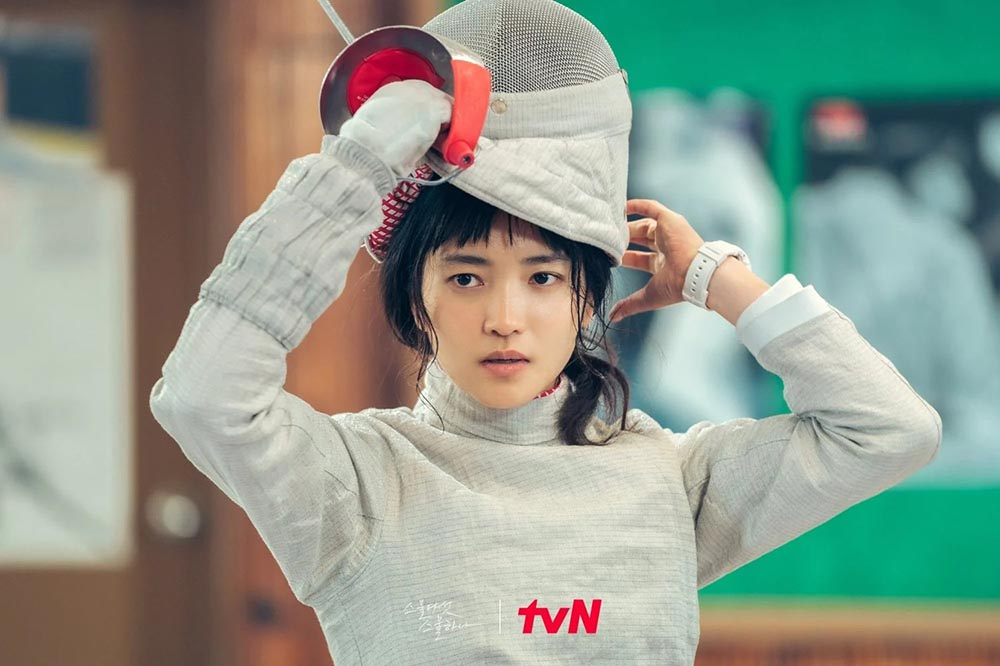 ADVERTISEMENT - CONTINUE READING BELOW
There are so many things about Na Hee-do's character that are endearing and easy to love, but we're especially drawn to her grit and perseverance as she aspired to be South Korea's best fencer. But speaking of fencing, did you know that we also have talented female fencers here in the Philippines? Case in point: With all the attention that Twenty-Five Twenty-One has been getting lately, netizens can't help but call Juliana Gomez the real-life Na Hee-do!
ADVERTISEMENT - CONTINUE READING BELOW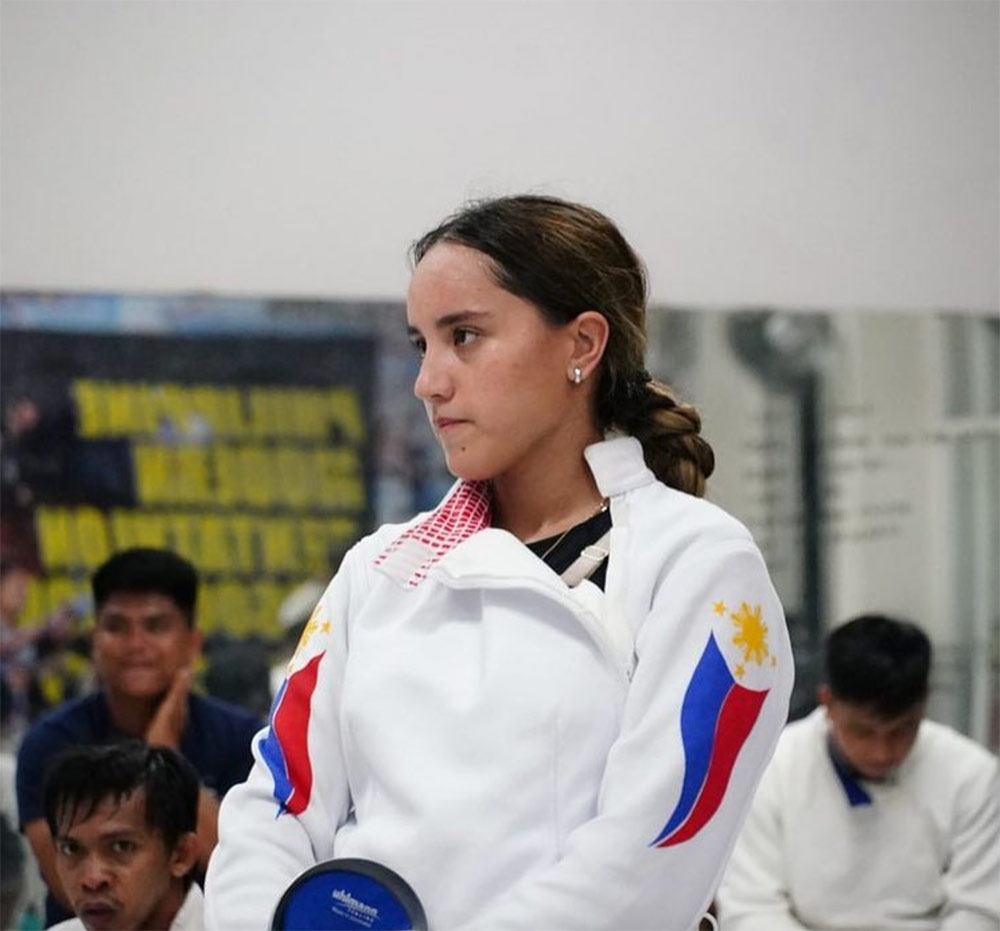 ADVERTISEMENT - CONTINUE READING BELOW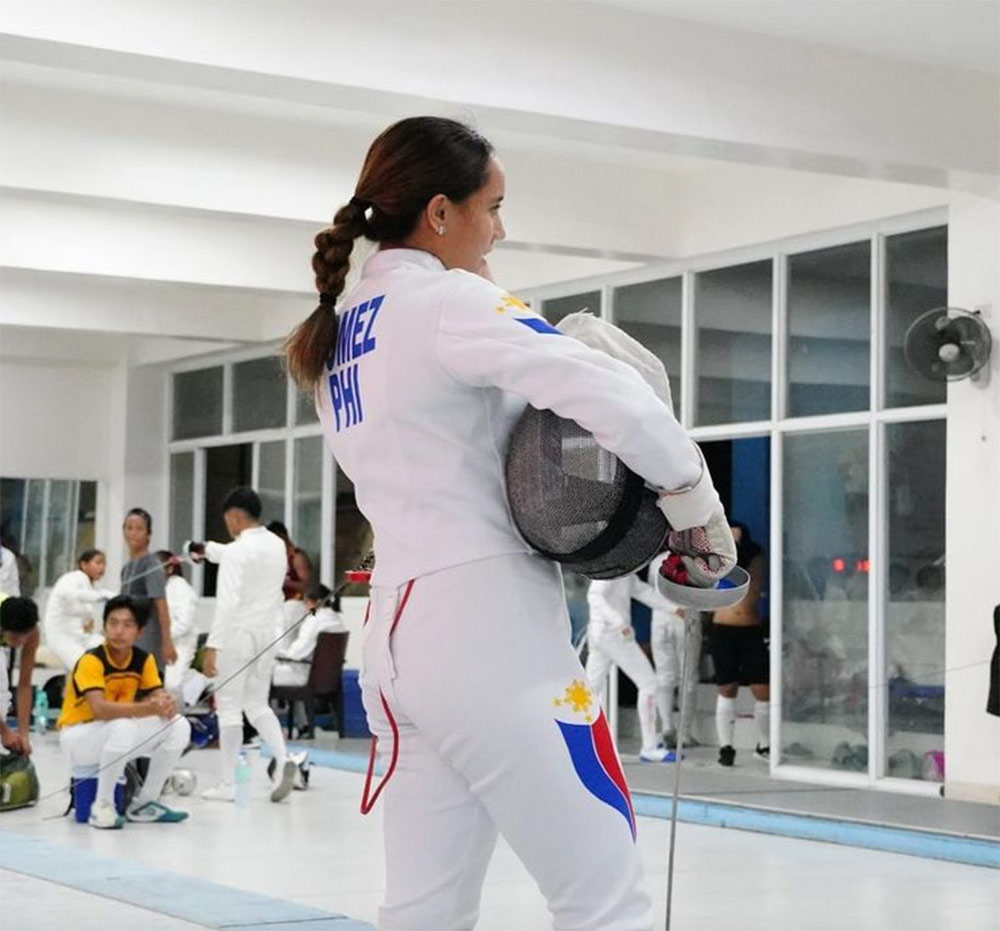 ICYDK, Juliana, the only daughter of Richard and Lucy Gomez, is also a young promising athlete. The 21-year-old is particularly gifted in fencing. In fact, just last year, Juliana ranked third in the SEA Games qualifying fencing competition for 2021. 
Just like her dad, who himself is the president of the Philippine Fencing Association and was a gold medalist during his time, Juliana is very passionate about the sport. On her Instagram, she would occasionally post snippets from her fencing lessons, as well as photos of her clad in fencing gear that's emblazoned with the Philippine flag. "Making my dreams come true," reads one of her captions. Talk about impressive!
ADVERTISEMENT - CONTINUE READING BELOW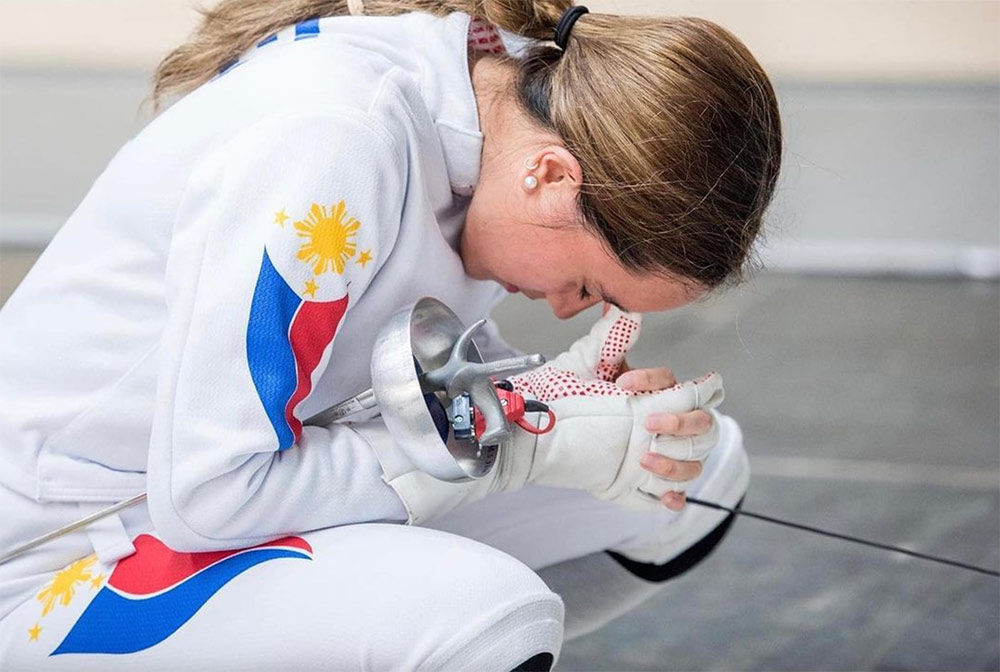 Understandably, her recent posts have been drawing the attention of her followers who are also K-drama fans, likening her to Kim Tae Ri's character in Twenty-Five Twenty-One. "Na Hee Do of PH," wrote one of the users, among many others. 
Below, check out the identical comments comparing her to the hit K-drama's fencing heroine:
ADVERTISEMENT - CONTINUE READING BELOW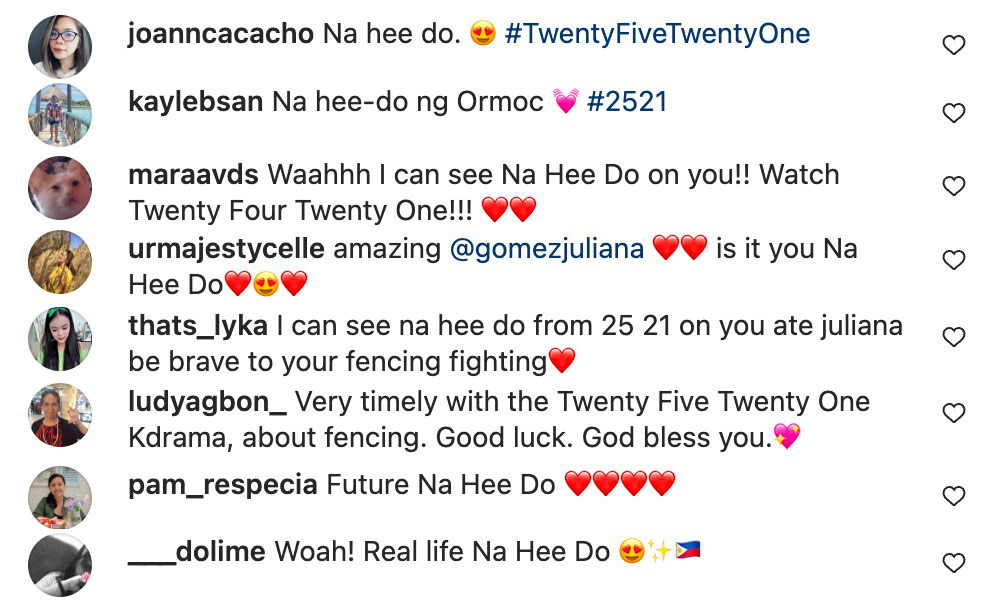 While it's definitely a compliment to be compared to Na Hee-do, we think Juliana's also super cool and talented all on her own! We can't wait to see more from your fencing journey, Juliana. Fighting!