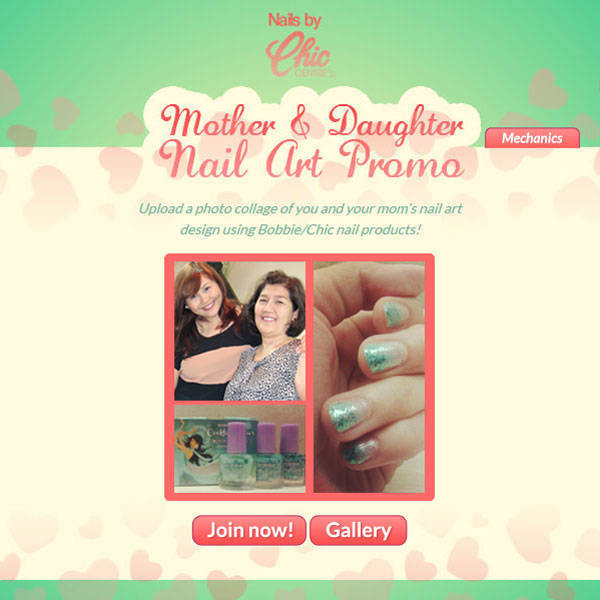 WIN
What: What better way to celebrate with your mom than by bonding over fun nails and winning some gift certificates for both of you?
Where: All you need to do is upload your photo collage (including a pic of you and your mom, plus your nail design using Bobbie/Chic nail products) on Nails by Chic Centre's Facebook Page. You can also read the full mechanics on their page.
When: Start uploading your photos today because the promo is only until May 19 (that's a week from now!). Good luck!
ADVERTISEMENT - CONTINUE READING BELOW
ADVERTISEMENT - CONTINUE READING BELOW