Check out these free lighthearted mobile games the next time you need a break from reality:
Adorable Home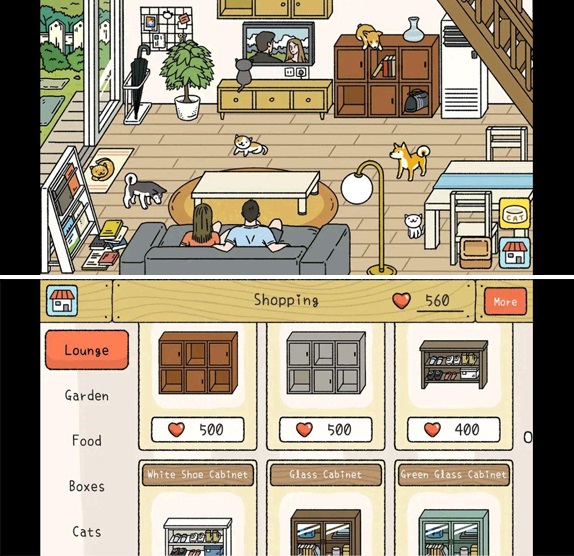 If you haven't already downloaded—or at least heard of—this game, then we can only assume you've been living under a rock. This game is where you can live out the fantasy of actually owning property in this day and age; Plus, the cute graphics stay true to the name "Adorable Home." Prepare bento boxes for your partner, take care of your pets, and redecorate your house however you like!
ADVERTISEMENT - CONTINUE READING BELOW
Available on the Apple Store and Google Play
Neko Atsume: Kitty Collector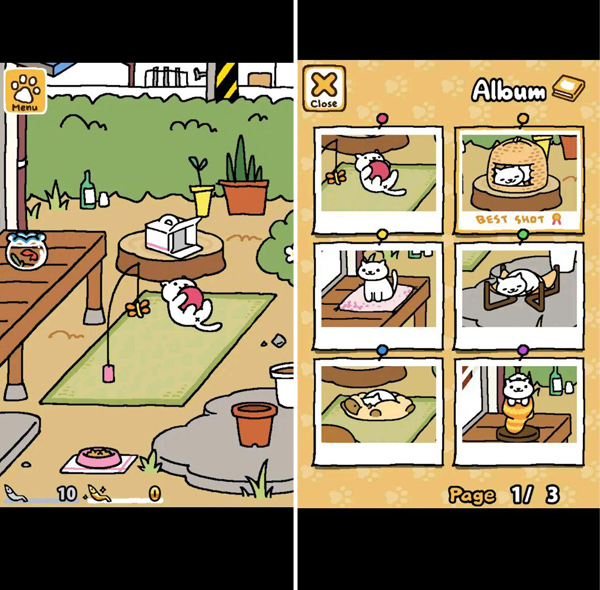 We couldn't make this list without including the OG adorable game that everybody had on their phones at one point. Neko means "cat" while atsume refers to "to gather" in Japanese, so the name itself is pretty self-explanatory. You play the game by taking care of the cats that show up in your yard; the more areas you have (and better food, toys, etc.) the more cats you will attract. Whether you love cats IRL or not, Neko Atsume's felines are too cute to resist—and they're almost always camera-ready!
Available on the Apple Store and Google Play
Animal Restaurant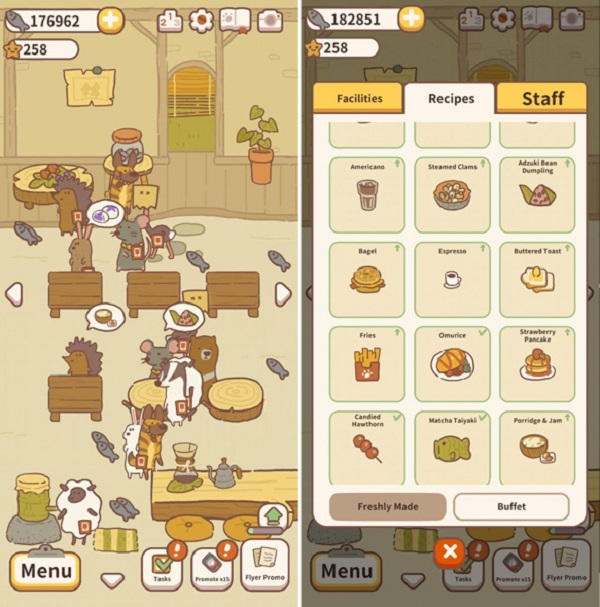 In Animal Restaurant, you play a down-on-its-luck kitty that gets hired to manage a restaurant in the woods. Unlike other high-stakes restaurant games, you can play this one at your own pace. You can decide when to call on customers—otherwise only around one or two will come in, and there are about 140 different animals depending on your level. The gameplay is really more about growing the restaurant as slowly, or as quickly as you like. The cute graphics and yummy food items are a plus, too.
Available on the Apple Store and Google Play
Food Truck Pup: Cooking Chef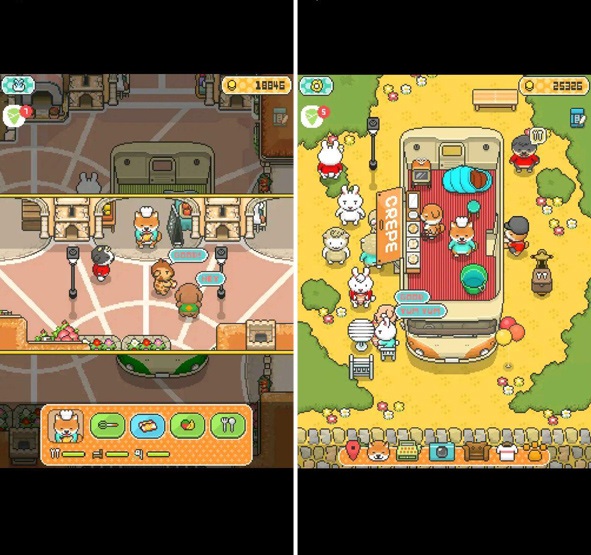 If the fact that this adorable pixel game lets you play as a Shiba Inu trying to make it big in the food truck world by cooking delicious-sounding crepes isn't enough to get you playing, then we don't know what will. This expansive game will let you do anything from cooking, handling the food truck, dressing up the pixel dogs (there's more than one breed!), gather ingredients and even franchise out your business. The gameplay isn't too taxing either, so your brain cells can really enjoy helping this pupper grow into the Chef Doge it's meant to be.
ADVERTISEMENT - CONTINUE READING BELOW
Available on the Apple Store and Google Play
Tsuki Adventure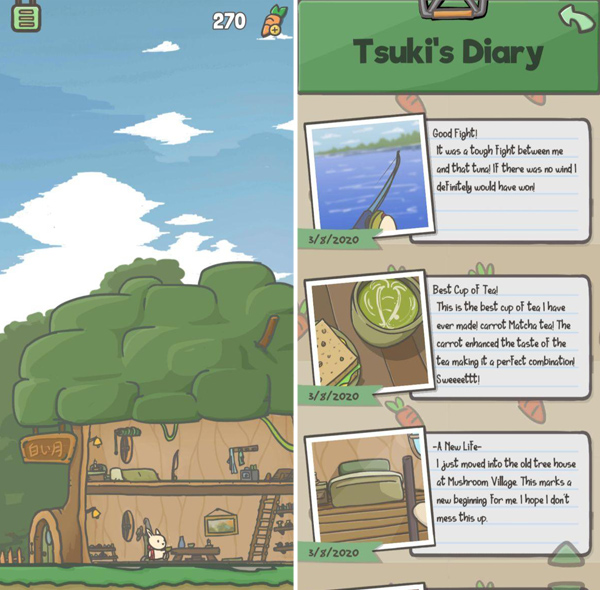 This story-driven game isn't as interactive as others, so it really lets you just step back and enjoy as Tsuki the rabbit goes off exploring this small, Japanese town in the countryside. The story goes that Tsuki was a perpetually stressed salary worker (sound familiar?) who decided to leave everything and move to his grandfather's old carrot farm. With this slow lifestyle, you help Tsuki harvest the carrots while also getting to explore the countryside. It's a peaceful game with lovely graphics, and a nice reminder to take a breather once in a while, just as Tsuki does.
Available on the Apple Store and Google Play.
Furistas Cat Café – Cuddle Cute Kittens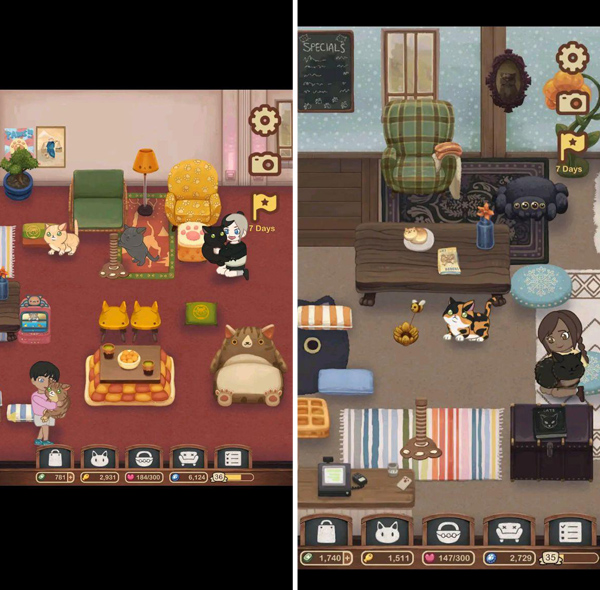 A couple of you may have already jumped at the phrase "cuddle cute kittens," but this game offers even more fun than just that. In this game, you take care of an adorable and fully customizable little cat café full of different kinds of felines. The best part is that you act as a matchmaker for the cats—most of which were rescued—and your guests, finding them forever homes.
Available on the Apple Store and Google Play.
Showa Candy Shop 3: Grandma's Purring Postmaster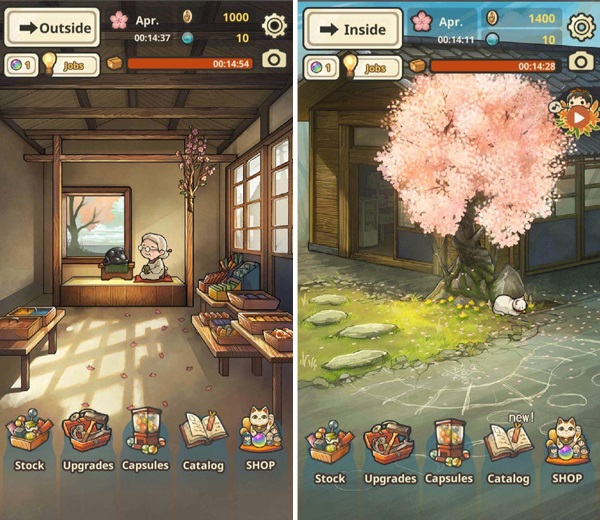 ADVERTISEMENT - CONTINUE READING BELOW
Join this sweet old granny as she takes care of her little candy shop in a small Japanese town. This game is all about nostalgia and letting granny's story shine through. You can help her stock up sweets in her shop, collect different kinds of Japanese treats, and meet all kinds of customers. It's the third version of the popular game, proving that people just can't get enough of this heartwarming tale.
Available on the Apple Store and Google Play.
Sailor Cats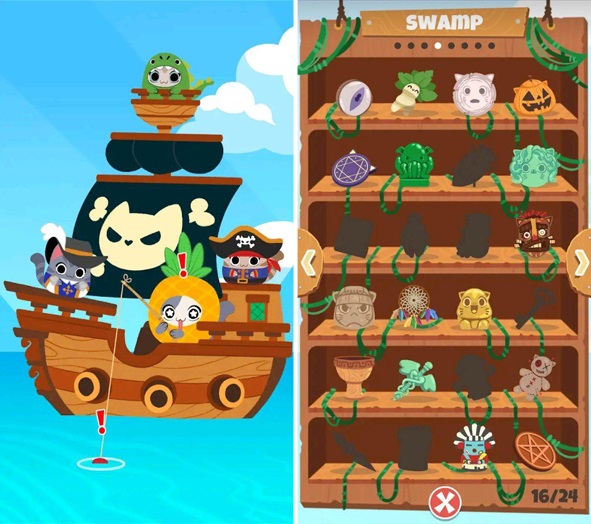 Join a bunch of super cute kittens on a worldwide adventure in this game! It's a simple enough collecting game, but you can help the cats get bigger and bigger fish (and other fun collectibles) while their shop grows and you enter cool new islands. You can also dress up your cats, which is always a big plus, TBH. There are also relics based on actual historical objects that you can read up on so you can even learn as you play.
Available on the Apple Store and Google Play.
Tabikaeru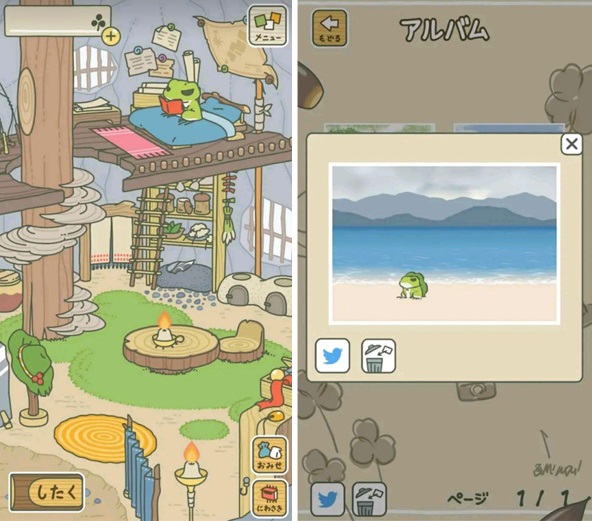 Disclaimer: This popular game from the same company behind Neko Atsume is entirely in Japanese. But Tabikaeru (which can be translated to "Journey Frog") has gathered enough of a following worldwide that there are dozens of English guides online—thanks to its easygoing gameplay and adorable graphics. The instructions are simple enough: You take care of a little frog by harvesting clovers (the game's currency) and preparing a bag for it to take on its journeys. Most of the time the little frog is not at home, but the mementos it sends back are a cool reminder of the trips you yourself ought to take.
Available on the Apple Store and Google Play.
ADVERTISEMENT - CONTINUE READING BELOW
Purrfect Spirits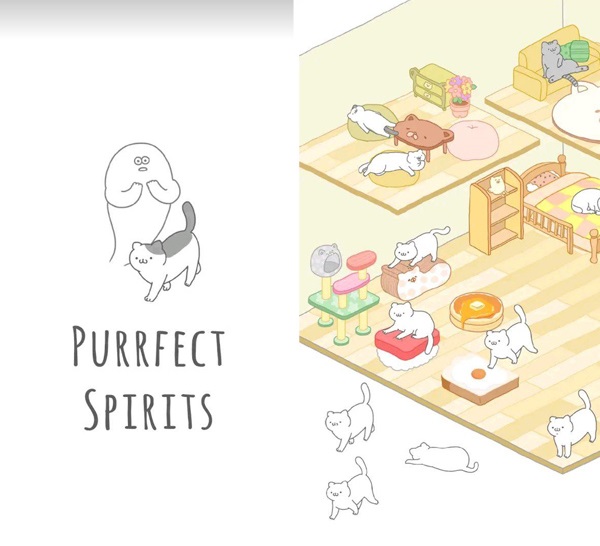 We don't know what it is about cats but it seems people can't get enough of cat-centric games. In Purrfecr Spirits, you play a ghost that has nothing left to do with its time but take care of the cats that visit your house. The felines pay you back with money that you can use—to buy more fun stuff for more cats, because what else would you want to do? The game even treats you to adorable cut scenes of the ghost playing with the cats.
Available on the Apple Store and Google Play.
This story originally appeared on Spot.ph.
* Minor edits have been made by the Candymag.com editors.