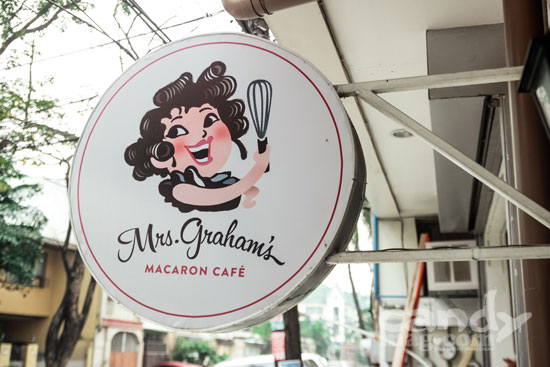 Tucked in the side streets of Tomas Morato in Quezon City, Mrs. Graham's Macaron Cafe is the unassuming cafe you didn't know was missing in your life. Forget about your usual coffee spots, this pretty little place has got everything from coffee to tea to your dessert of choice.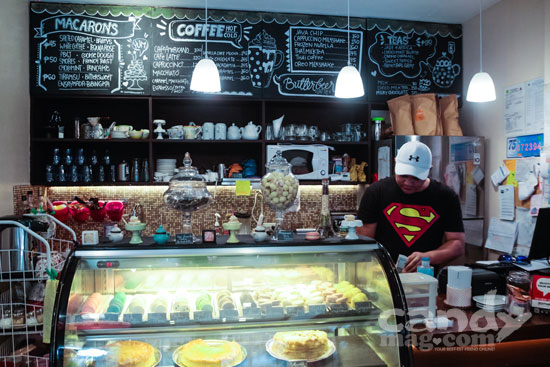 Once you step in, you're greeted with a display of the prettiest and yummiest desserts both made by Mrs. Graham herself and some commissioned from friends. Try the Butterbeer latte or their selection of TWG tea (which comes in a delicate tea set, which we bet you'll be dying to Instagram).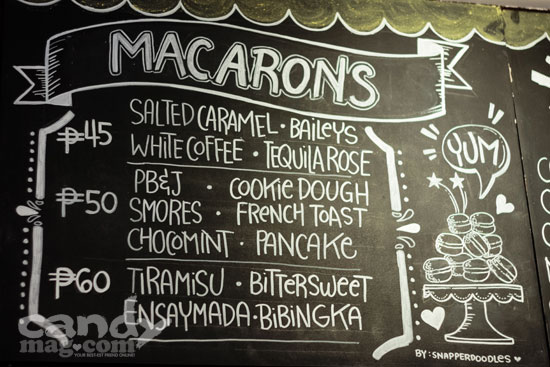 ADVERTISEMENT - CONTINUE READING BELOW
The cafe is bursting with handmade details like their hand lettered chalkboard menu. The star of the menu? Their handcrafted macarons in flavors we're pretty sure you haven't tried yet. We loved the White Coffee, Pancake, and Ensaymada flavors. This month, they've got a special offering for Valentine's: the rose macaron and the movie date (buttered popcorn with salted caramel, omg).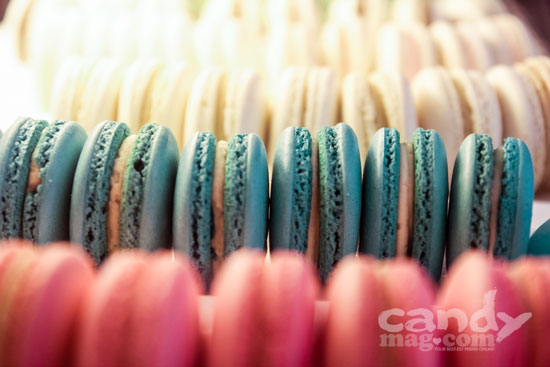 There's a craft corner where you can stock up on DIY items. And you can pick your choice from a pile of games that can be borrowed while you drink your coffee and eat your dessert. Totally hangout-friendly, right?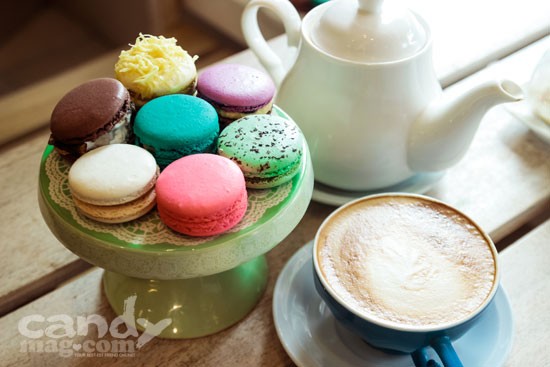 Want to try more than just one flavor, split a bunch with your besties so you can sample everything!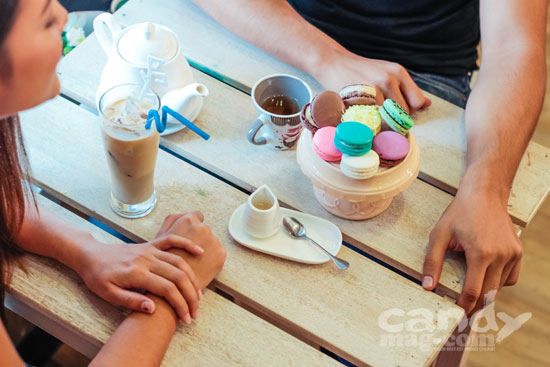 We think it would be the perfect choice for your first date. Wouldn't you want to remember that special moment with something that tastes just as sweet?
Mrs. Graham's Macaron Cafe is located at 51 Scout Rallos, Quezon City. Open daily from 11am to 11pm on weekdays and 11am to 12mn on weekends. Follow them on Facebook for more info.