Students are almost always on tipid mode that we'd honestly survive off of the classic siomai and rice combo every single day. Sometimes, though, it's okay to treat yourself! Go ahead, buy yourself dessert or get that milk tea you've been craving since the start of the week. On days when you want some feel-good food without going over your budget, here are some combos to try from McDonald's, all under P150:
If you want something filling...

1-Pc. Chicken McDo With Rice + Mushroom Soup + Medium Coke (Value Meal) = P144
ADVERTISEMENT - CONTINUE READING BELOW
If you want your dessert fix...

Rich Chocolate Pie (P42) + Classic Milk Tea (P49) = P91
If you want a post-exam snack...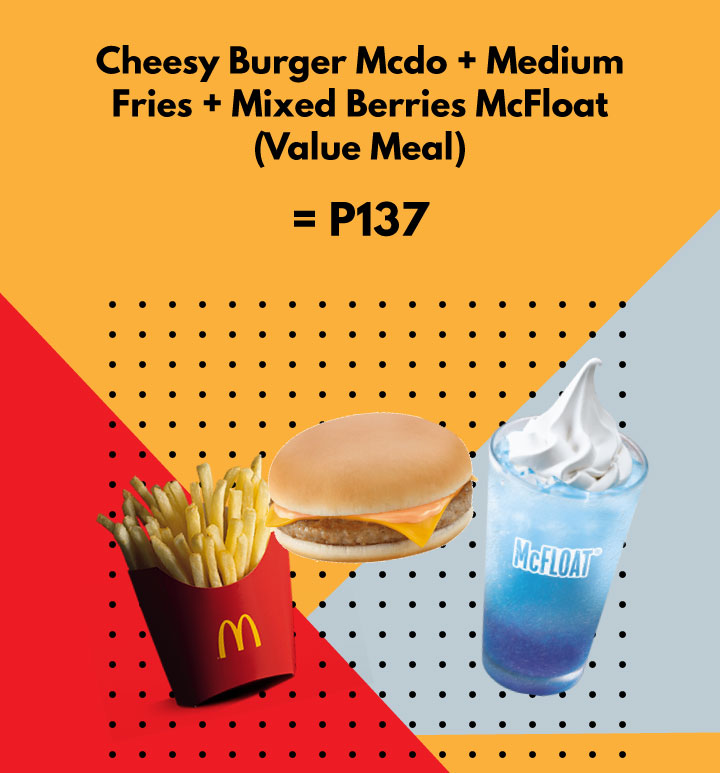 Cheesy Burger Mcdo + Medium Fries + Mixed Berries McFloat (Value Meal) = P137
If you want a study buddy...

Shake Shake Fries (P60) + McCafe Iced Coffee Sweet Black With Vanilla (49) = P109
ADVERTISEMENT - CONTINUE READING BELOW