All you need are dangling earrings and a few pieces of ribbon.
Cut the ribbon into 2 to 3 inch pieces and tie ribbons on to the earring hooks. Ta-da! You've got easy trinkets to adorn your Christmas tree with.
You can use your own collection of earrings. Or better yet, buy a couple dozen pieces from Divisoria. Every time a friend comes over your house to visit, she can pick her own present from the tree! Doesn't that sound great?
ADVERTISEMENT - CONTINUE READING BELOW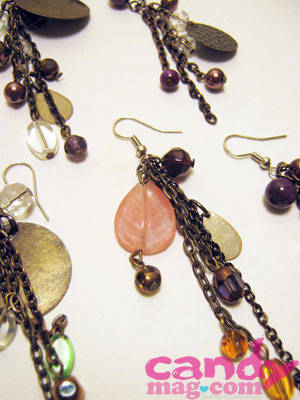 ADVERTISEMENT - CONTINUE READING BELOW