High School Musical 3 - "A Night To Remember"

Channel the HSM boys and girls and get ready with your
barkada
for Prom Night!
Check out this prom guide
from
Zac Efron
,
Ashley Tisdale
,
Vanessa Hudgens
, and the rest of the
High School Musical
gang!

Twilight Prom Scene
Have that perfect slow dance with your date. With Iron & Wine's "Flightless Bird, American Mouth" playing softly in the background, circle the dance floor with your guy, and forget about the rest of the room.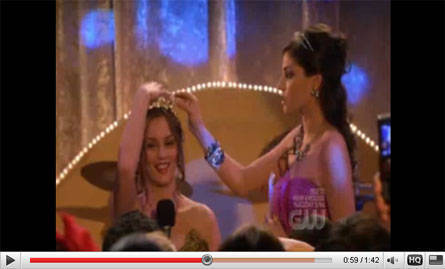 Blair Waldorf wins the crown for Prom Queen

Live in the moment. You've been dreaming of this night for most of your life—you have a scrapbook just like B. So enjoy! Take pictures, have fun with your friends, and dance as much as you can!
ADVERTISEMENT - CONTINUE READING BELOW