Lifestyle
Low-key Signs That Prove You're Actually a Genius
See if you can get all 10 signs!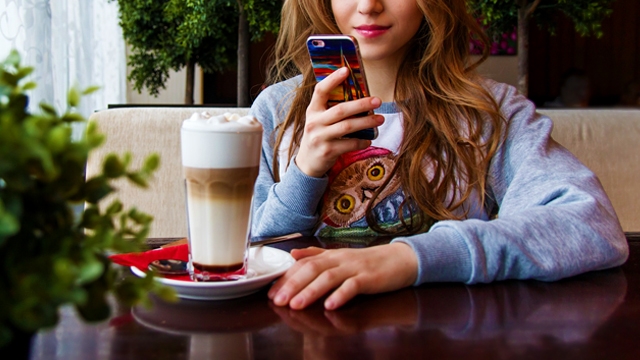 IMAGE pixabay.com
Have you ever stopped to think if you are actually a genius, or wondered what do geniuses have in common? Check out this list of the common signs seen in geniuses or those with high IQs we've gathered from the internet. You never know, Candy Girls, you might actually be a natural-born genius. See how much of a genius you actually are and tick off all the low-key signs you could relate to. 
You worry a lot and you're bad in social situations.
Your social anxiety might have a link to you being a genius because when you're faced with social situations, you tend to think too much. Psychologists say that geniuses have a "simulation mind" where they imagine the future ahead and are cautious of risks by coming up with reasons why everything won't work. (via shynesssocialanxiety.com)
You like to stay up all night.
Sleeping bores you and you'd rather keep your brain stimulated by staying up all night just to finish a book.
When you always doodle.
Who knew that doodling can be a step closer to Van Gough and Picasso? Genius people love to express themselves in abstract ways and the fact that you doodle could mean that it's a creative outlet of expressing ideas. (via listverse.com)
ADVERTISEMENT - CONTINUE READING BELOW
You often talk to yourself.
Talking to yourself doesn't mean you're crazy, it may just mean that you're a genius. Talking to yourself helps you materialize your ideas and make sense of things. (via elitedaily.com)
You're a good liar.
Intelligent people tend to lie more than the average person just to get out of tough situations. To tell a good lie, your brain has to reason and process more efficiently. (via sparkonit.com)
You often misplace your phone.
Becoming a scattered brain might have its perks, too. Because absent minded people tend to think a lot and focus on more important things than remembering where you place your phone. (via elitedaily.com)
You have a messy room.
A messy room can mean that you have a creative mind because you tend to be more creative and quicker at solving problems. (via designschool.canva.com)
You have a weird hobby.
Proven by Einstein and Stephen Hawking, geniuses throughout history seemed to have trivial and pointless hobbies.
You basically wear the same thing.
Just think of Steve Jobs, Mark Zuckerberg, and Albert Einstein. Genius people just love to stick to a routine because it eliminates one more thing to worry about and lets you focus more on important matters.
ADVERTISEMENT - CONTINUE READING BELOW
You love to read.
You love the escape you get from turning a page and diving into a new world. Your curious mind tends to yearn to learn more about the lives and different perspectives of others. 
How many signs did you get, Candy Girls? Tell us what you think in the comments!
Aside from IU, heavyweight groups like BTS, BLACKPINK, TWICE, and BIGBANG are also on the list!
Both the shop and its drinks are too pink and pretty!
There are also useful tips for showering your cat and cutting their nails. #NEED
Who else is excited for an all new season of "Kingdom"?
It's honestly a pretty decent amount for extra income!
Here's a little guide to get you ready for post-college life.
More Hyun Bin content coming our way!
Makati has plenty of heritage and culture.
These are the styling mistakes you're probably making.
It's the new takeover trend in food.
You might be rekindling an old relationship, but you also wouldn't want to cut ties with other people in the process.
Craving that crispy CLOY goodness?