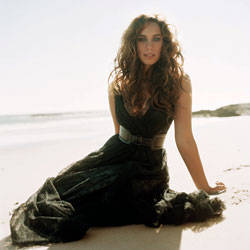 You're enjoying international stardom these days. What keeps you grounded?
My family and friends for sure.


Which artists did you listen to while you were growing up?
I listened to a real varied style of artists growing up. Minnie Riperton, Celine Dion, Stevie Wonder, Celine Dion.


Ten years down the line, what would you like to be known for?
I hope I'm still here making great music for my fans.


What's Simon Cowell really like? How is it working with him?
Simon is great to work with, I saw him recently in London and he's well.


Which track in your album is your favorite and best describes you?
"Homeless" is one of my favourite songs on my album-it's the first track I recorded for the record.
Leona Lewis's album Spirit is available in record stores nationwide under Sony BMG.
ADVERTISEMENT - CONTINUE READING BELOW
ADVERTISEMENT - CONTINUE READING BELOW