If there's one thing I can never leave my house without (aside from my cellphone and wallet, obvi), it would have to be my water bottle. Real friends would know that I basically bring it *everywhere*. Whether I'm running errands, exercising, or just simply hanging out, I always have my tumbler within reach. Honestly, it's such an essential! We're definitely living in uncertain times and boosting our immune system is a top priority. Part of keeping your health in check is staying hydrated! So in case you need to hear it today, let me quote some words of wisdom from content creator Mimiyuuuh, "Drink your water, b*tch."
And if you're looking for a sign to start collecting pretty water bottles and tumblers, well then this is it. Good news you guys: Klean Kanteen is back with an improved version of their TKWide 32oz Carnival Candy 3.0! Take a look.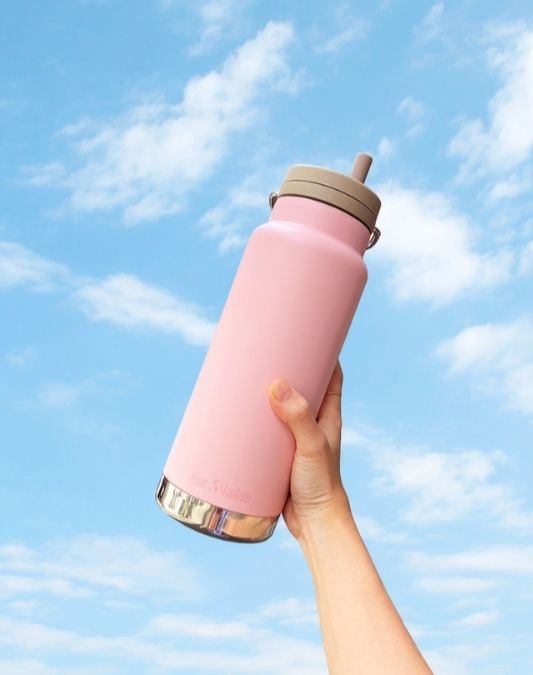 ADVERTISEMENT - CONTINUE READING BELOW
Klean Kanteen Carnival Candy 3.0: Features and specs
Do you love sports and the outdoors? Are you into activities that focus on health and wellness? This is the *perfect* water bottle for you! Designed with versatility and portability in mind, it's equipped with Klean Kanteen's signature Climate Lock insulation system. Got a beach or camping trip? Don't worry about your drinks 'cause they can stay hot for up to 24 hours and iced for up to 83 hours. (Yup, 83!!)
It also features a TK Closure™ internal thread design with rounded lip for comfortable drinking and easy cleaning. Plus, you'll definitely get to drink sustainably thanks to its leakproof taupe-colored Twist Cap that comes with a built-in reusable stainless steel straw. Weighing approximately 518 grams (or 18 ounces), the bottle has a total capacity of 32 fluid ounces (or 946 ml).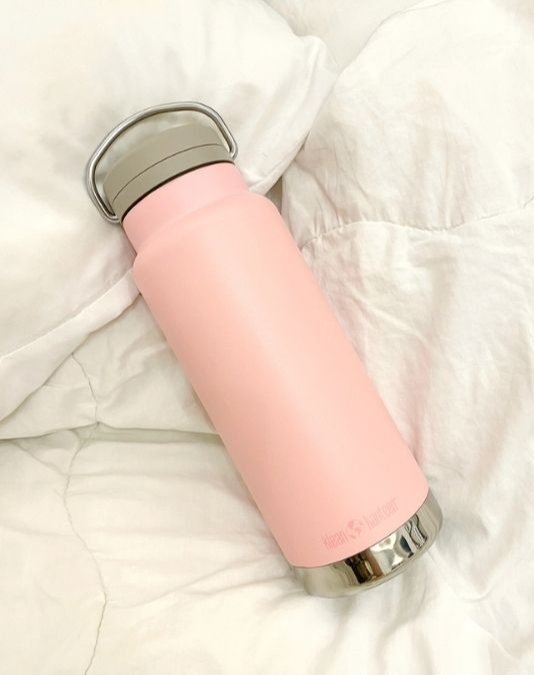 Klean Kanteen Carnival Candy 3.0: Price and where to buy
The best part of all this is that when you buy a Kleen Kanteen Carnival Candy 3.0, proceeds will be donated to the ICANServe Foundation in honor of Breast Cancer Awareness month. Donations will definitely go a long way towards funding mentorship programs and preventive testing measures for women at risk of contracting, or currently living with breast cancer.
You can get the limited edition 32oz TKWide in Carnival Candy for P2,550 from stores likes Klean Kanteen Megamall, Klean Kanteen Power Plant Mall, and Certified Calm Power Plant Mall. You can also order the bottles online through the Certified Calm website and Instagram account. For more details, you can message Klean Kanteen PH or Certified Calm on Instagram.
***
Follow Lou on Instagram.
MORE TUMBLERS AND WATER BOTTLES TO ADD TO YOUR ROTATION:
Wow! You Can Store Two Different Drinks In This P149 Tumbler
OMG! We Want All The Colors Of These Minimalist Monochromatic Insulated Tumblers
This Local Brand Sells Tumblers In The *Prettiest* Pastel Colors
This story originally appeared on Cosmo.ph.
* Minor edits have been made by the Candymag.com editors.