In the Philippines, we're used to seeing coffee shops on rooftops mostly in the south and it's rare to find one in the north. But in the neighborhood of Lagro, Quezon City, Kintal Coffee is a gem. Kintal Coffee is a refreshing third-wave cafe with a beautiful view of sunsets owned by two UP graduates who became lovers.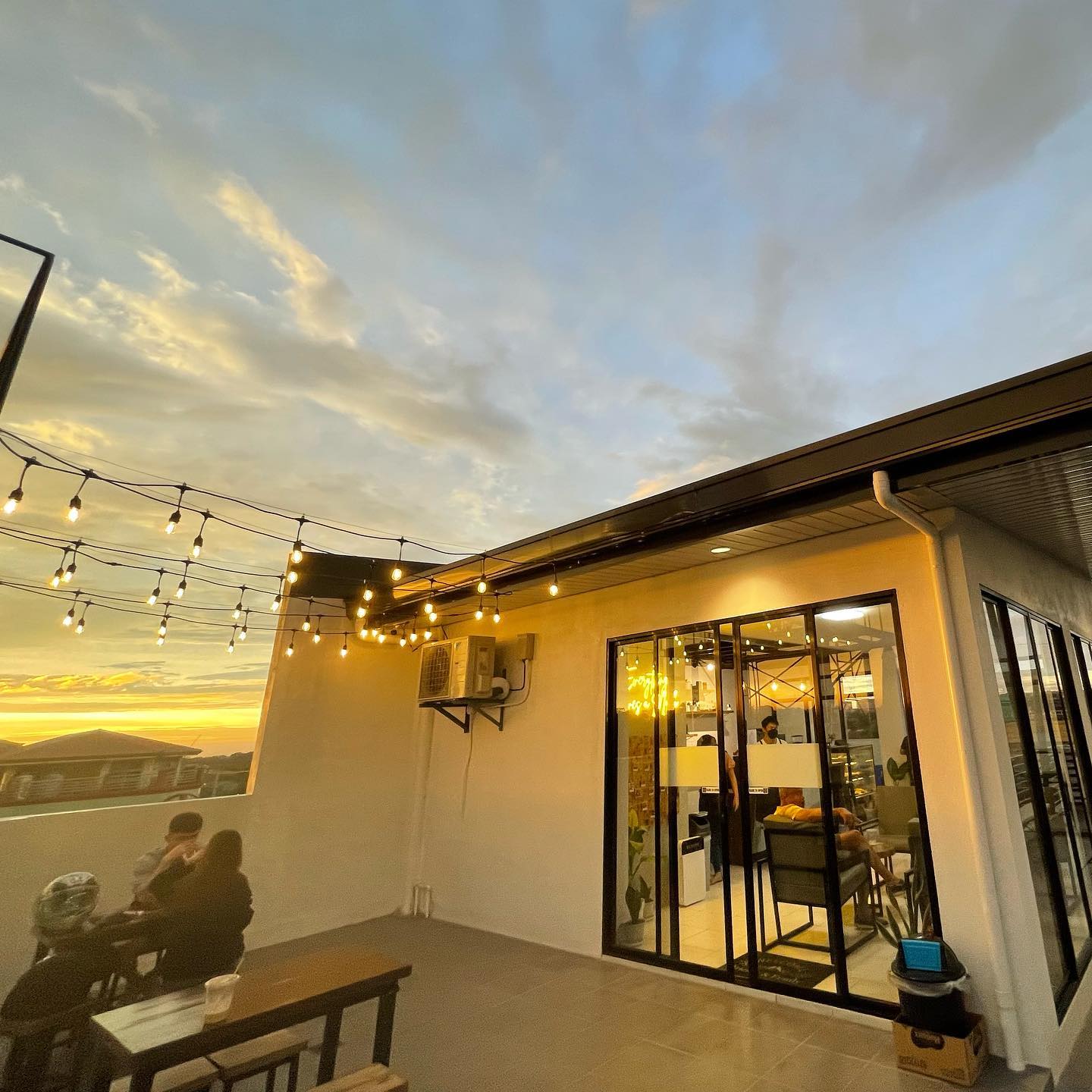 It's one of the best places in the area to get caffeinated. You can peacefully study, work, hang out with your barkada, and have your dates! Plus, they even let you bring your own extension cords to recharge your devices! Pets are allowed too and you can get them a puppuccino too! You'll really feel taken care of by how homey and nostalgic the place is.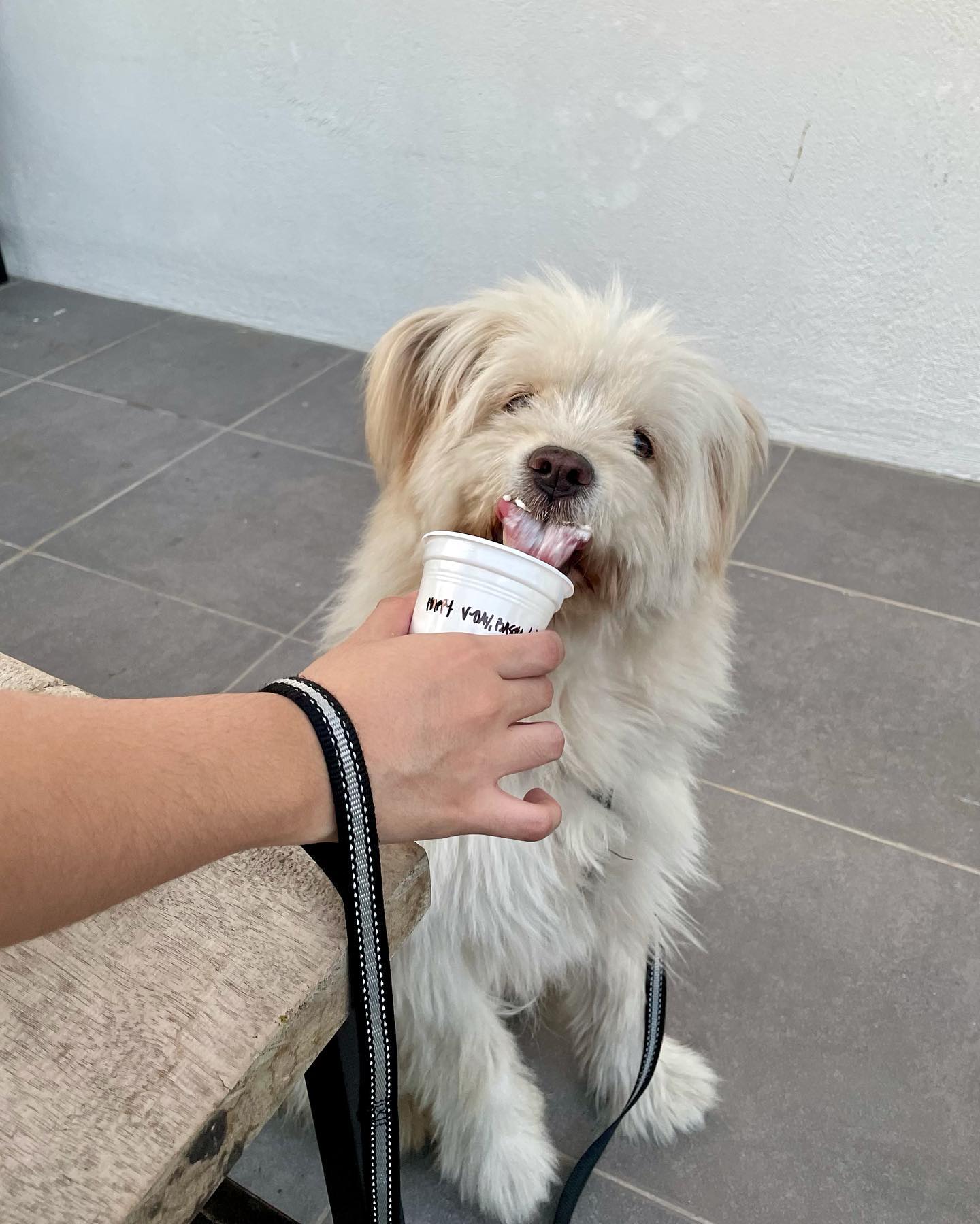 ADVERTISEMENT - CONTINUE READING BELOW
Owners of Kintal Coffee, Ina Villanueva, and Nil Patrick Costales graduated from the University of the Philippines Diliman. In 2016, Ina graduated with a Bachelor of Arts degree in Art Studies and Nil graduated in 2017 with a Bachelor of Science degree in Tourism. When both of them were studying at UP Diliman, they didn't exactly know each other as much. Ina only knew Nil because he was a part of the UP Pep Squad.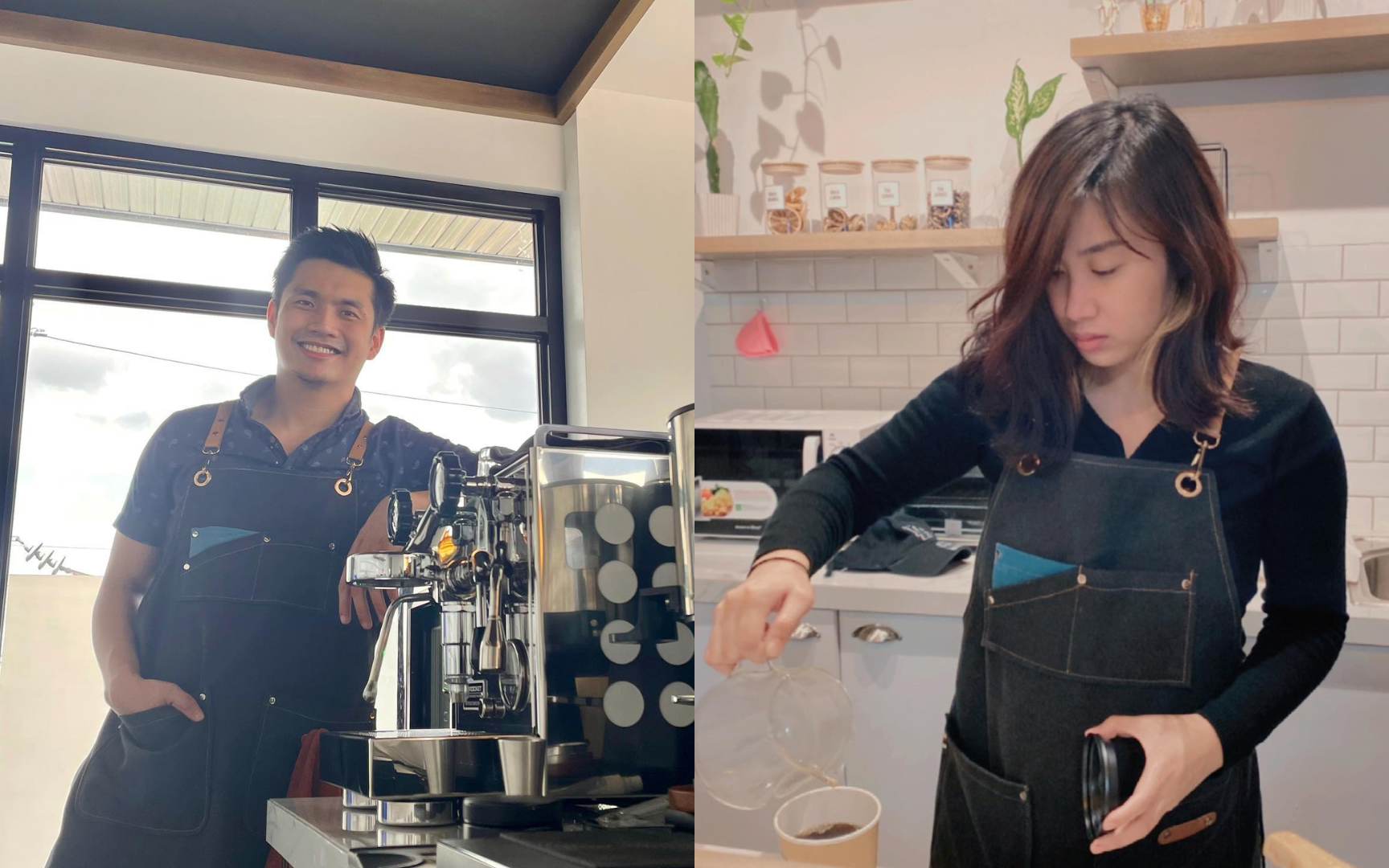 Ina shared that before being in the same college, they also went to different high schools that were actually in close proximity to each other. "'Yong timeline na supposedly da't magkakilala na kami, kasi within the area, doon pa kami nagkakilala kung kailan hindi na kami in the same area," Ina said. Nil attended School of Saint Anthony, Quezon City and Ina went to Mater Carmeli School.
The two only officially met when Nil slid into Ina's Instagram DMs. Thanks to their mutual UP friends on social media, the social media algorithm led them to each other. As said by Nil, "Back in the university we never had the chance to interact.Naging schoolmates kami nung college and then nagkakilala kami nung may work na kami." Before the pandemic, they used to go out already but there were struggles with their time and availability outside of work. They moved on to dating other people after. Regardless, the universe really wanted them together. "Fast forward, nung pandemic, na-rekindle. Parang hindi na siya pilit," Nil added. Two years after, during the pandemic, their relationship officially started. At the peak of online dating, they reconnected and have been together for about two years now.
Aside from running their coffee shop, Ina and Nil also have individual careers. Ina is a client services and operations manager at an outsourcing company, while Nil is a cabin crew at an airline company and a licensed financial advisor on the side.
About their love for coffee, when Nil made Ina a cup of coffee, she knew that he wasn't as particular with his coffee as her. Slowly, with Ina's influence, Nil started getting into coffee and even started going to coffee-making classes and training. As he said, he fell into the rabbit hole going into the world of coffee.
Nil shared that the idea of Kintal was very spontaneous. He was only looking for other ways to gain extra income as his job was a bit affected by the pandemic at the time. He said, "Before nung lockdown, siyempre parang you do everything online. From Dalgona coffee to ube pandesal, to Korean buns. Ako that time, I made Horchata, one of our drinks here." Ina liked the idea of introducing Horchata to their neighborhood because it was unique to the area. At first, they started online selling their drinks in bottles but eventually, they pursued the idea of opening up a physical store so they can also cater to hot coffee drinkers.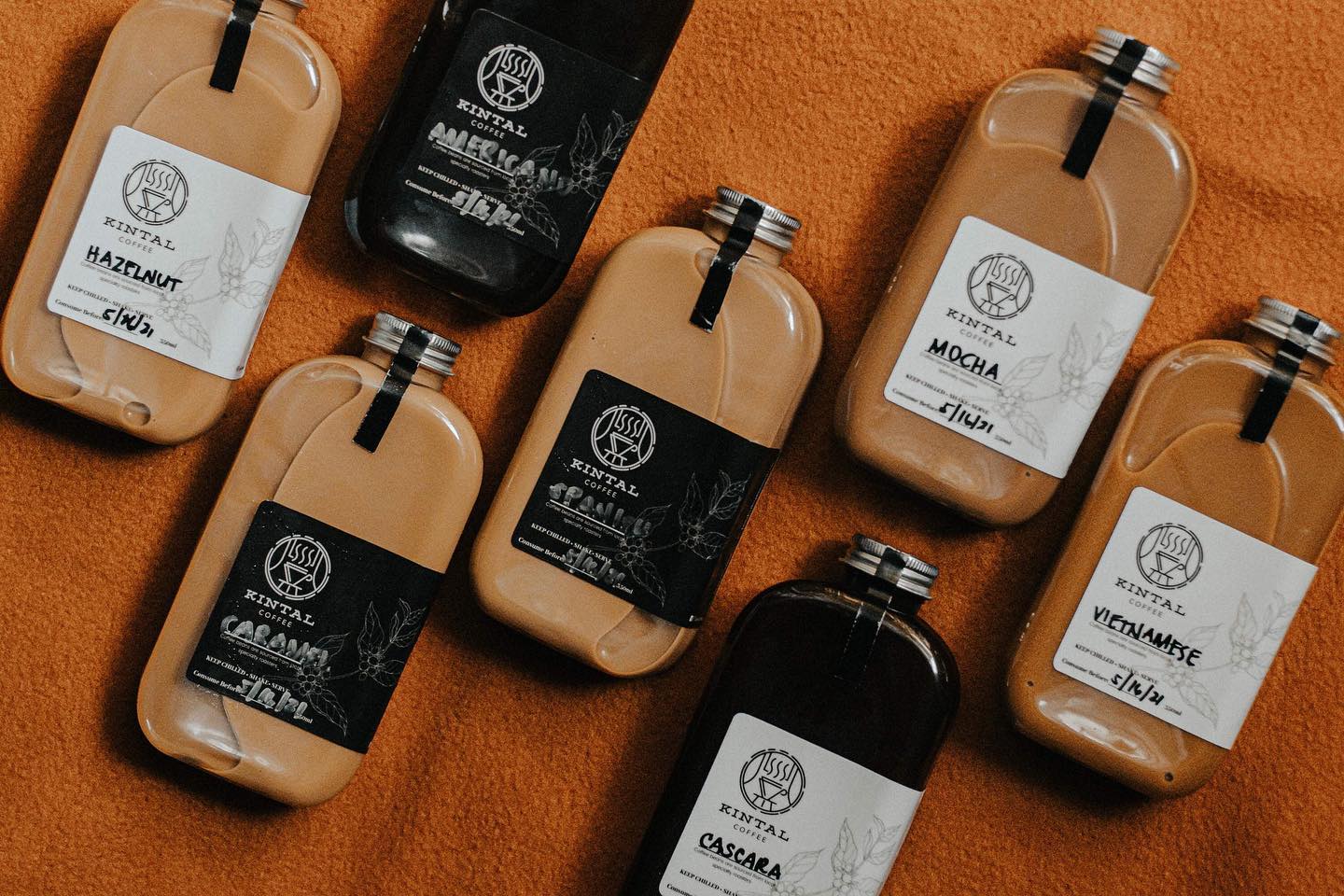 ADVERTISEMENT - CONTINUE READING BELOW
When they were looking for a space and saw the rooftop, they instantly felt a spark. Right after that, they started planning how the place will look. They officially opened Kintal's physical store on October 18, 2021, and became a hit in the neighborhood.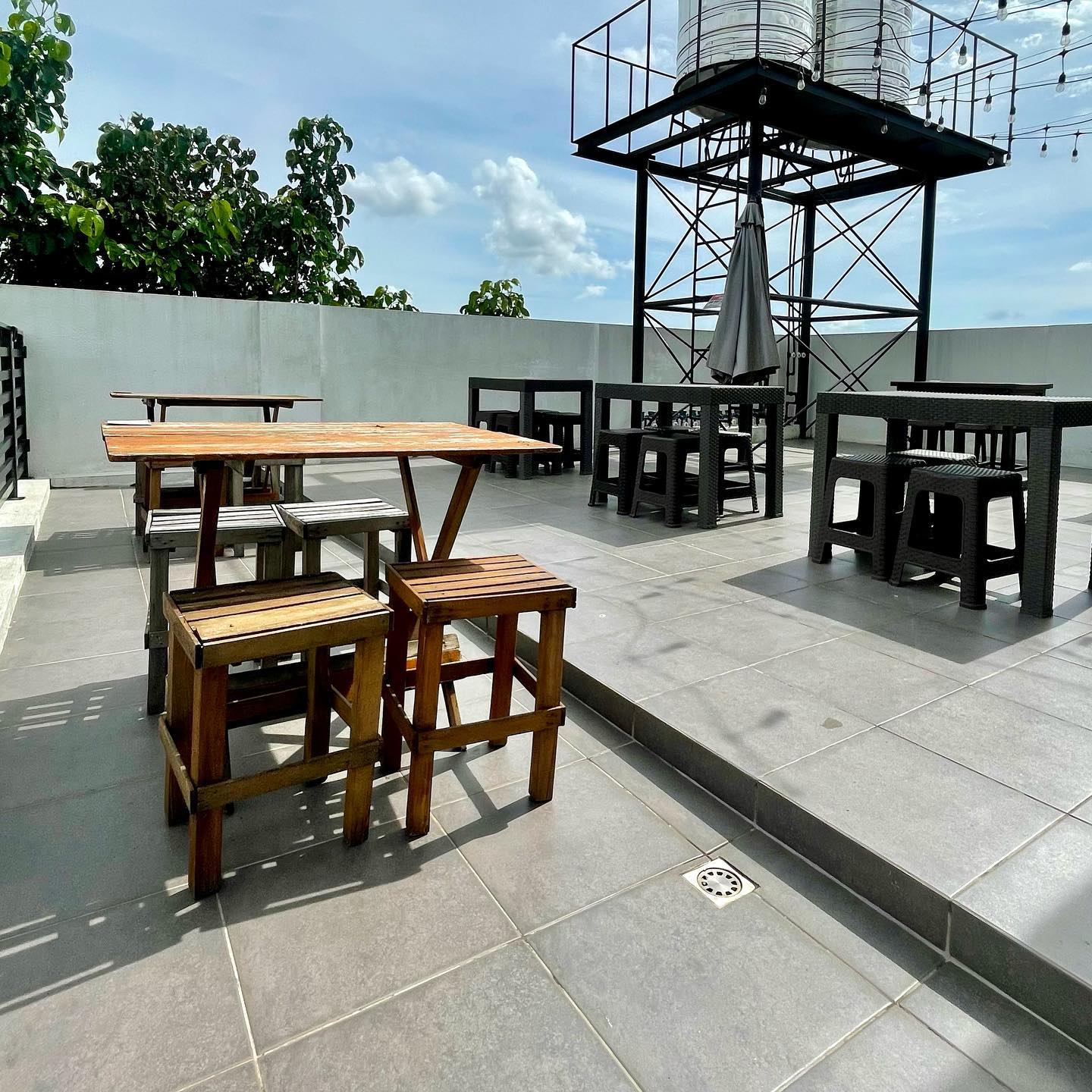 About their coffee shop's name, Nil said that as he was scrolling through social media aimlessly, he came across the word "Nakintal." When he shared it with Ina, she immediately looked up its definition and found out that it means: to imprint or to mark. In Tagalog, it translates to inukit. They ended up naming the cafe as Kintal Coffee. As Nil said, "Since we wanted our coffee to make an impression on people, parang it's nice na 'yong name is something to remember. Every cup of coffee will leave a mark nga." This was also the inspiration for their fascinating logo which has a coffee stain brewed into its design. "Every time you lift a cup of coffee diba, there's always a stain ng rim," Nil added. If you want to know more about the meaning of their logo, it's a great conversation piece to have inside the cafe.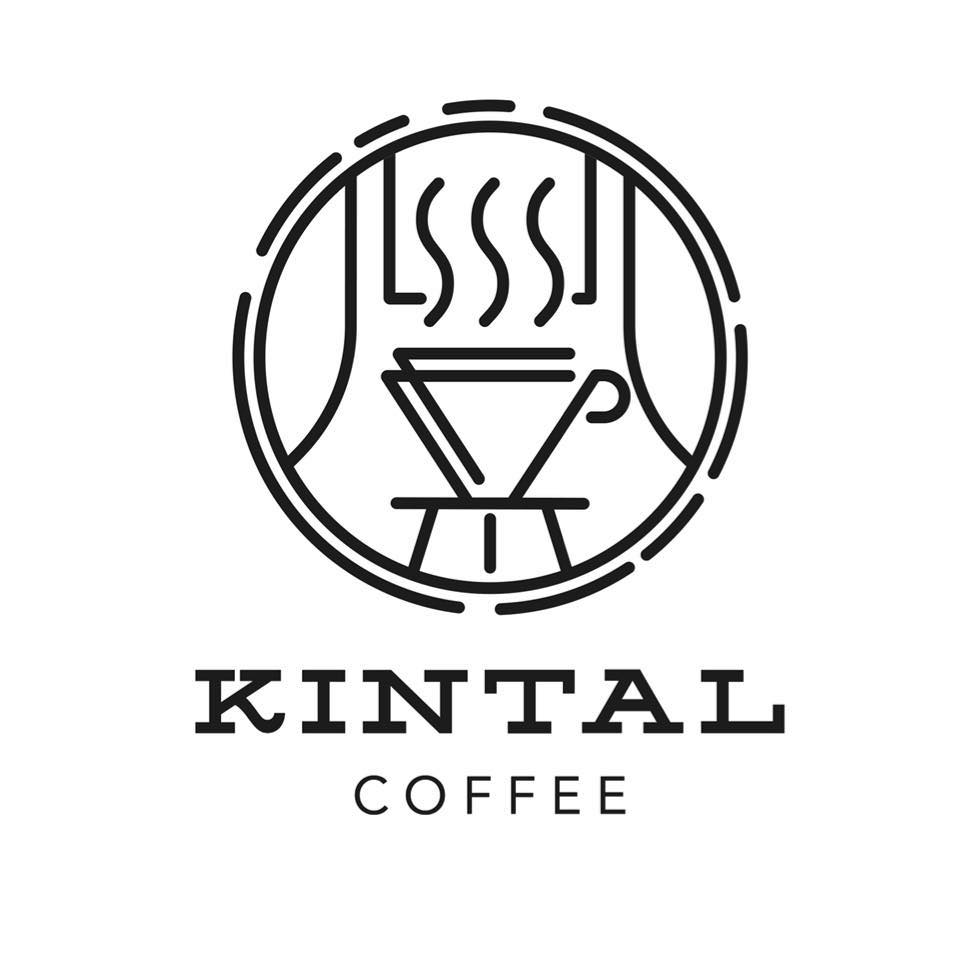 It's also their mantra for how their shop changes over time as customers come and go. They shared that they felt bad at first when they see stains and marks on their tables and chairs but Ina said, "Nung mga una pa lang, we feel bad na may mga ganon. Pero it's the mark na nali-leave ng mga customers e. So 'di na sumasama 'yong loob [namin]," to which Nil agreed to saying "In the long run it adds character kasi to the tables. It means because of that [mark], nag-stay dito 'yong customers ng matagal."
ADVERTISEMENT - CONTINUE READING BELOW
In other languages, it's spelled as "quintal" which means 100 kilograms. "Ang kaagad na naisip namin nung nakita naming 100 kilograms is [giving] 100% service or quality of coffee to customers which is 'yon 'yong problem tina-try i-solve ni Kintal dito sa neighborhood," Ina said. 
Ina shared that they are consistent with partnering with different roasters. They source beans that are of high quality, "Every month you'll see different beans, kung maulit man, it's a unique offering."
Though struggling with sales due to the rise of raw materials, Kintal's customers aren't just a source of income for Ina and Nil but are their driving force to keep the business running. "'Pag closed kami for a day, hinahanap nila kami, "Bakit kayo closed today?" Parang 'pag may naghahanap sa amin nang ganon, it gives us motivation to keep on going. Worth it naman siya kasi hindi pala forgettable [ang Kintal]," Nil said.
If you're planning on ordering at Kintal, consider Ina and Nil's personal favorites. Filter Coffee and Cascara is Ina's go-to drink, while Nil recommends the Horchata, Spanish Latte, and Sparkling Berry. There are so many drinks you can choose from on their menu and their pastries are a must-try too! They also have almond or oatmeal milk as an alternative base for your coffee.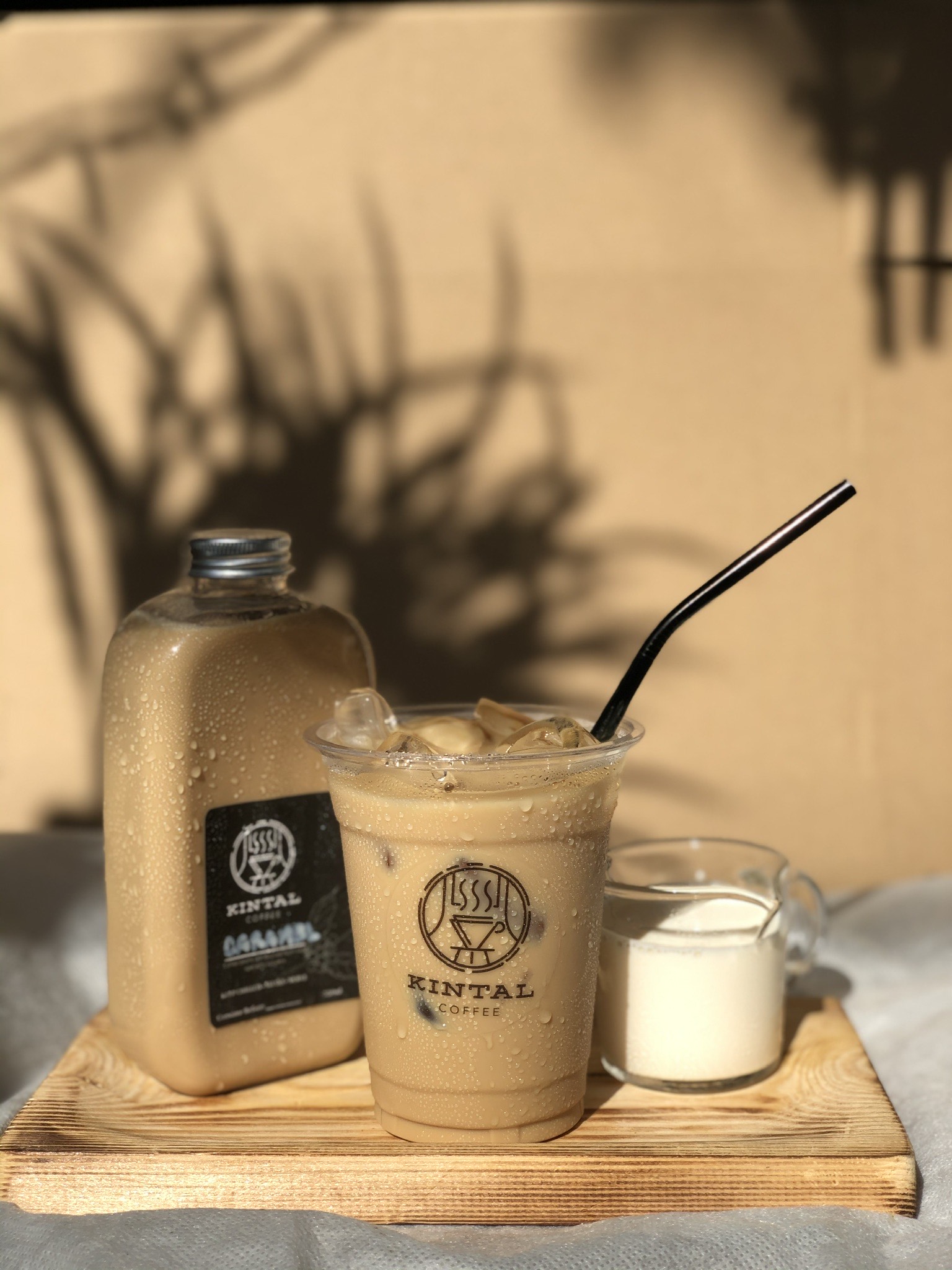 They offer bottled coffee as well which is perfect for gifting your loved ones who can't go a day without caffeine. Plus, they entertain pre-nuptial photoshoots and host events at the shop too.
Give them a visit at the rooftop of The Gallery at Bristol, Lagro, Quezon City, and follow them on Instagram and Facebook. You can also order on their website and on GrabFood.