Despite being only 12 years old, Kendra Kramer already knows a lot about style. Her OOTDs are always on fleek, so it's no surprise that her new room is just as stylish. 
ICYMI, the Kramer family recently redecorated their home with interior design studio Gussy Design. Kendra and her siblings were very excited for the remodel because their parents promised to create their dream bedrooms! 
Fun fact: Kendra used to share a room with her sister Scarlett, but Kendra requested for a separate room this time around because she's already turning 13. We love an independent ate!
If you're curious to learn more about Kendra's new space, here are seven cute details we adore about her pastel-hued room: 
1. Of course, we have to start with her stunning bed. A picture of understated elegance, the predominantly white bedspread is complemented by the muted peach bed frame. Looks very comfy and cozy, too!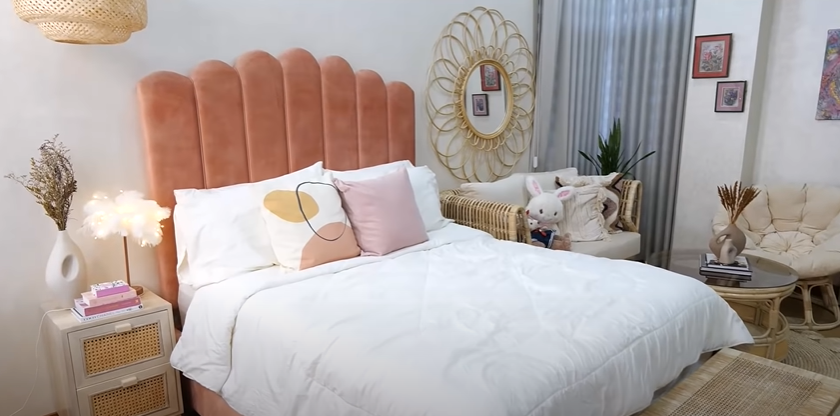 ADVERTISEMENT - CONTINUE READING BELOW
2. Kendra's vanity table is every kikay girl's dream. The spacious shelves keep her beauty products organized, while the illuminated mirror adds a nice classy touch. The texture of her vanity chair even matches her ceiling light!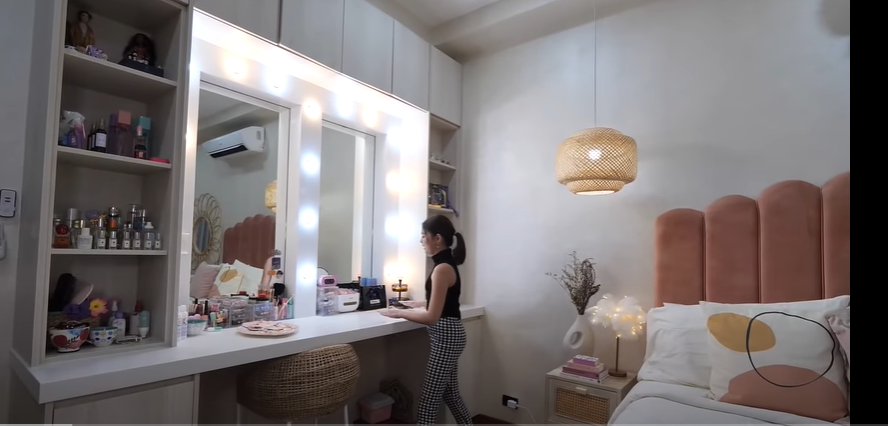 3. The mini lounge area beside her bed is the definition of chic boho. Kendra shared that she especially loves sitting on the round chair because of the ultra-plush cushion.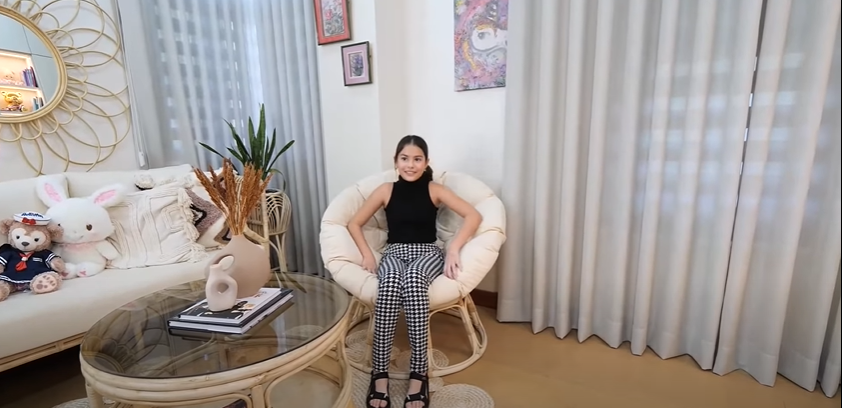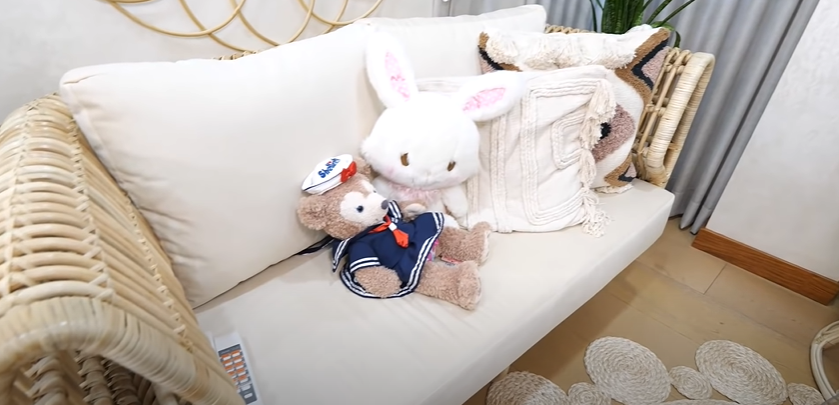 4. Directly across her bed is a flat-screen TV for the most *chill* viewing experience. Like her vanity, the shelves offer a lot of storage space for her books and toys. Bonus points for the pretty flower vases!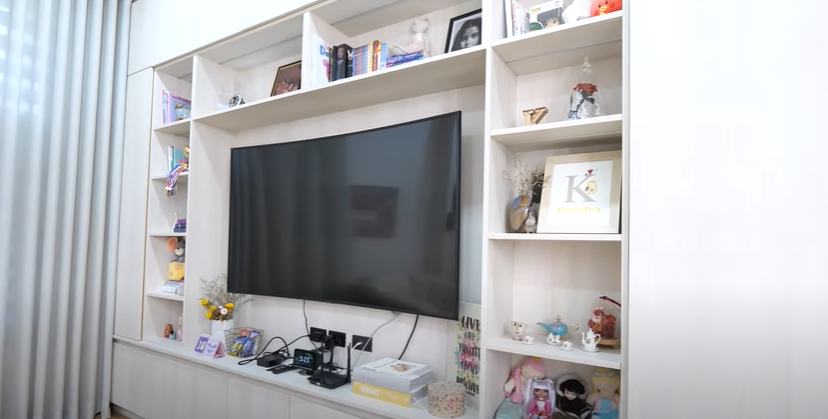 5. Now on to Kendra's favorite part of the room: Her massive walk-in closet. Brimming with color-coordinated clothes and countless designer shoes, it's easy to see why the fashion lover was squealing with joy. 
ADVERTISEMENT - CONTINUE READING BELOW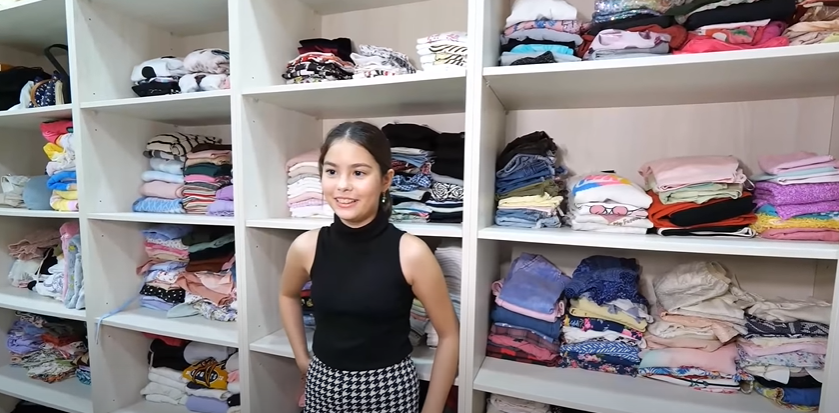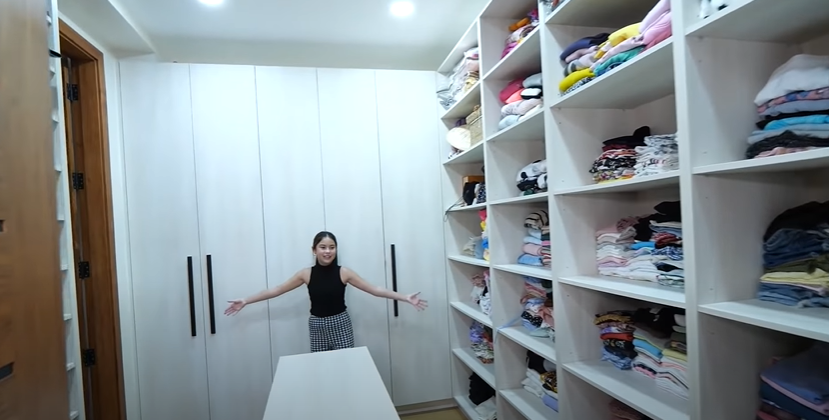 6. Inside her closet, there's also a hidden "hobby wall" displaying Kendra's valuable collectibles, from her favorite music albums to her rare toys. FYI, she's a big K-pop fan like all of us—she particularly loves BLACKPINK, TXT, and BTS. 
7. Last but definitely not the least, Kendra even has her very own bathroom with two sinks and a jacuzzi! Apparently, she and Scarlett enjoy using the tub and the twin sinks together whenever they have sleepovers. Adorable!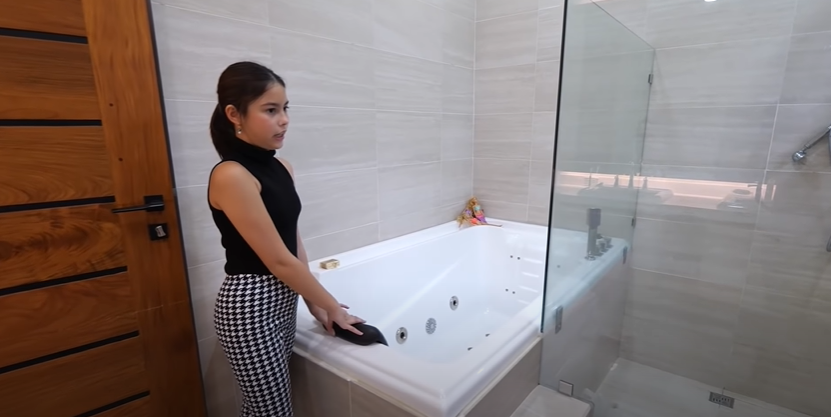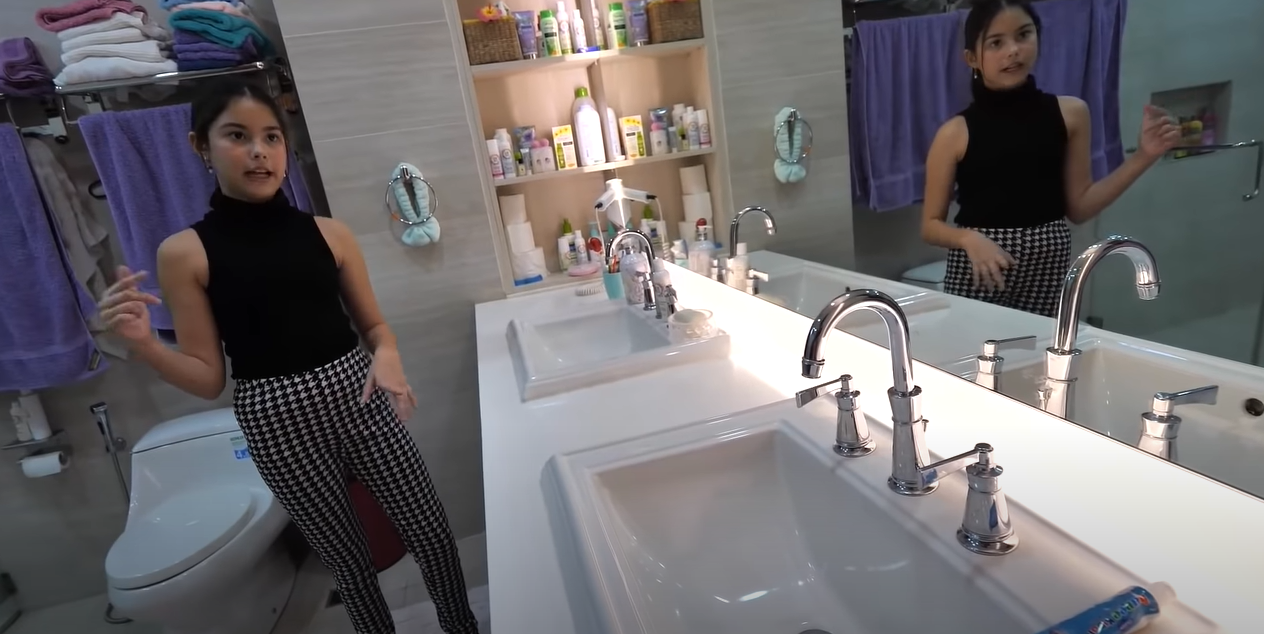 ADVERTISEMENT - CONTINUE READING BELOW
You can watch Kendra's full room tour here: 
READ MORE: 
Kendra Kramer's Parents on Letting Her Have Her Own IG Account: 'You don't get validation from people'
Here's Proof That Kendra Kramer Is One Stylish Celebrity in the Making
People Think Kendra Kramer Has the Potential to Be the ~Future~ Miss Universe
Kendra Kramer Just Did a Glamorous *Fun Shoot* and the Photos Are Breathtaking