Lifestyle
We danced the night away as Smart kicked off the Jump In Dance Off Year 2.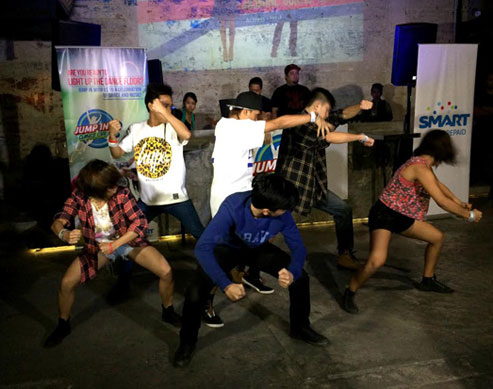 It was a pumping night for everyone as Smart Prepaid celebrated the Jump In Dance Off with a kick-off party across the nation. For us Luzon people, we danced all night at Black Market with great music by DJ Ace Ramos and an energizing performance by the PUP dance troupe. A dance battle later commenced and everyone was up on their feet and getting in on the fun.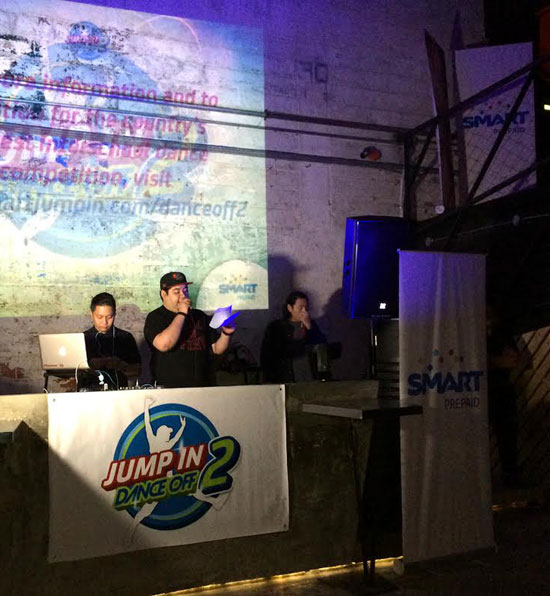 DJ Ace Ramos and MC Pao kicking off the program!
We also got the chance to sit and chat with the Senior Brand Officer of Smart Prepaid, Frances Rafio as she explained what Smart's Jump In Dance Off is all about.
"The advocacy of Smart prepaid is to inspire students to jump into their passions and to chase their dreams," explained Ms. Rafio. "Smart's role is to give the students the opportunity to showcase their talents and that's why we have the Jump In Dance Off."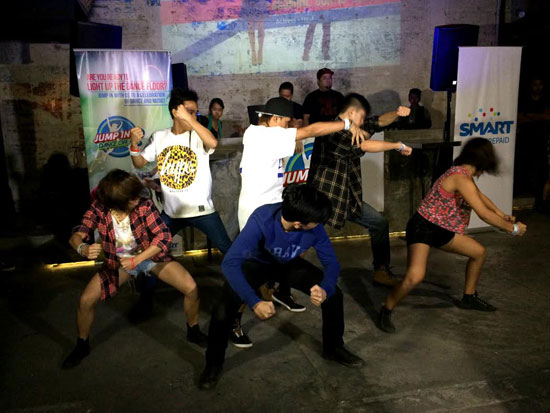 The PUP Dance Troupe pumping up the crowd with a dance number.
Already on its second year, Smart made sure to make the Jump In Dance Off bigger and better with more prizes in store and a chance to appear on TV 5. They also decided to open up a grade school division and wildcard segment, wherein non-qualifiers will still get a chance to be included in the finals. The wildcard will be selected through voting via SMS.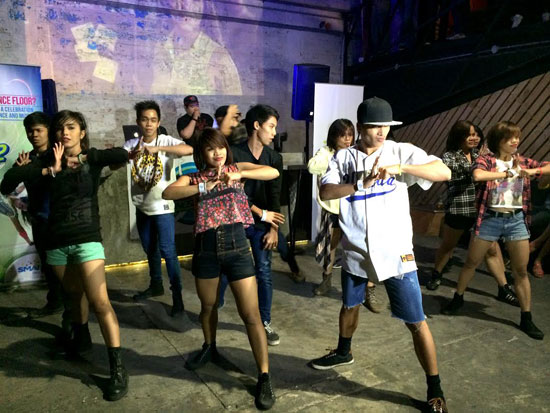 Let the dance battle commence!
Dance crews from grade school to college will get pretty pumped because up to 4 million worth of cash prize for your dance crew and a chance to be a Smart ambassador is up for grabs.
"The winners will receive a cash prize for their team and another for their school, which can be used for projects and school expenses. They will also bring home some team and school pride," added Ms. Rafio.
Are you ready to join the biggest inter-school dance competition now! For more details on mechanics and registration visit www.smartjumpin.com/danceoff2.
\\\\\\\\\\\\\\\\\\\\\\\\\\\\\\\\\\\\\\\\\\\\\\\\\\\\\\\\\\\\\\\\\\
Get the latest updates from candy!
subscribe to our newsletter!
////////////////////////////////////////////////////////////////
You know you'll regret it.
You don't even have to leave the house!
From digital art to photography to mixed media, Filipino artists show that creativity is never lost in our people.
Skip a makeup step with these beauty goodies!
Take pretty notes and study effectively with these tips!
Wait for a love like this. A love that is good to you, for you.
Are you up for this challenge?
Can't wait to see the actual gowns!