In job-hunting, as in looking for a partner, a long silence that follows a promising interview can stir anxiety over failure to land the role, or getting ghosted by the recruiter.
However, applicants can do better than just sit around and wait. They can follow-up while looking for other opportunities, said human resources consultant Rhonadale Florentino.
"Ano ang pwede mong gawin habang naghihintay? Kung dream job mo yan, mag-follow up ka," Florentino said in an interview.
"While you're doing all of this, dahil hindi ka pa naman sigurado kahit nakarating ka na sa final interview, make sure that you also apply for other positions, other companies," she added.
The job application process takes time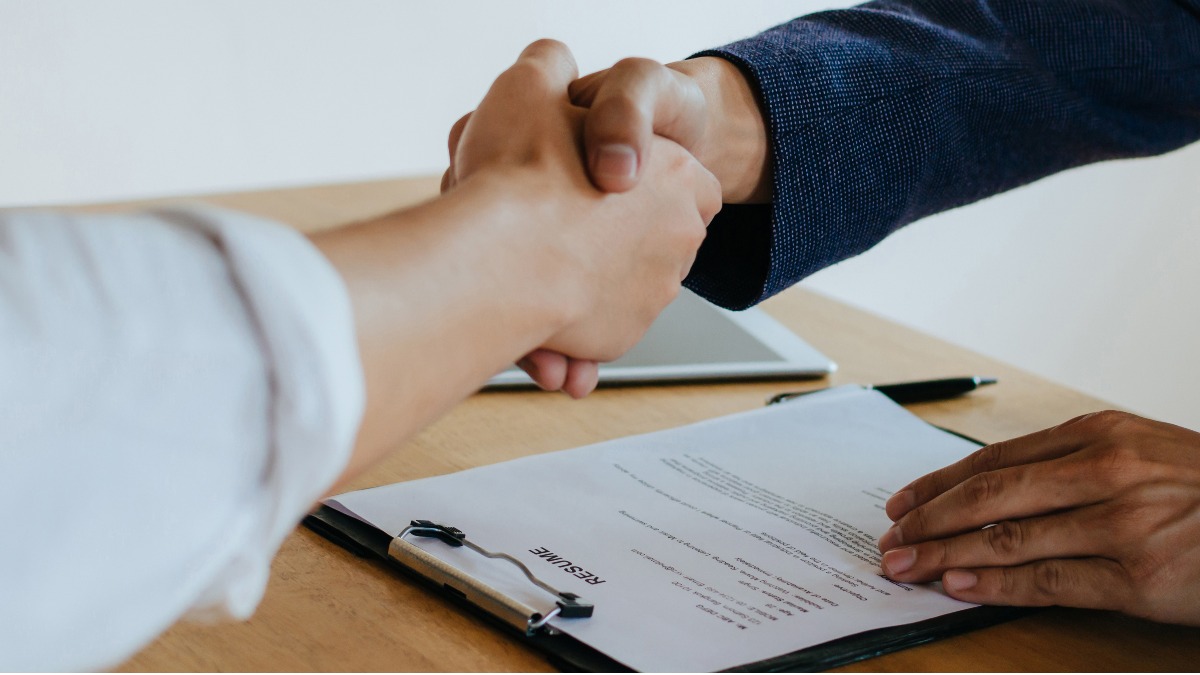 Even as the applicant performed well during the application process, there are several factors that may cause a delay in the job offer, according to Florentino.
Sometimes, hiring managers cannot give their feedback about the applicant right away due to other tasks, causing more delays in the application process, Florentino said. Other employers may also want to review all the other applicants first before coming up with a decision.
ADVERTISEMENT - CONTINUE READING BELOW
"Minsan yung management, masyadong perfectionist. Because they don't want to miss out on the best candidate, marami pa yung iinterviewhin nila," she said.
It may also because the company is still assessing whether it can provide the expected salary of the applicant from their limited resources. An ongoing assessment of the applicant even after the final interview can also cause a delay in the job offer, Florentino said.
"Ibig sabihin nagba-background check pa sila sayo, hindi pa nila tapos yung mga kailangan na documentations. Those are things na medyo nagca-cause ng delay," she added.
How to follow up on your job application
Applicants need to be proactive about the status of their application, especially if they have not received any feedback from the employer. Of course, this should be done in a professional and respectful manner so as not to put pressure on the company, Florentino said.
The first thing you can do is write a short thank you letter to the hiring manager a day after a job interview. This will allow the hiring manager to quickly recall your name during the deliberation process, according to Florentino.
"Just to let them know that you are interested, you're excited to work with them without saying na feeling ko ako ang matatanggap. Kumbaga, 'thank you for accommodating me, for giving me time. I am excited, I do hope I get chosen for this position.' Things like that, pwede mong sabihin doon sa letter the following day," she said.
"Huwag doon sa day mismo. Kasi sa day mismo, natatandaan ka pa niyan. The following day baka hindi ka na natatandaan so you need them to have some form of recall sa kung sino ka," she added.
If a week has passed and there is no feedback yet, you can send another email to let the hiring manager know that you are still interested in the job.
"Don't say na you're following up on your application. Let them know that you are not expecting but at the same time you're still interested. 'Just checking if you need anything else from my end regarding my application. I'd be more than willing to provide you any documentation that you need,'" Florentino said.
"It shows interest without really saying na atat na atat ka for the position," she added.
When do you stop making follow-ups? According to Florentino, if the employer has not given a feedback after three to four emails, then it's possible that you were not considered for the role.
What else can you do?
Since there is no assurance that an applicant will get an offer no matter how good he or she was during the application process, Florentino advised job-hunters to keep applying with other companies even after the final interview.
"Apply lang nang apply. Basta't okay sa inyo yung position, you see yourself in that company, dire-diretso lang ng apply," she said.
"Hindi ka rin stressed kasi marami kang in-applyan. Hindi ka takot na baka abutin ako ng isang taon wala pa rin akong trabaho," she added.
And if you are not accepted for the position you applied for, don't take it against the company, Florentino said. Instead, build a relationship with the HR or the hiring manager so that they can still tap you if they have other job openings.
ADVERTISEMENT - CONTINUE READING BELOW
"Yung recruitment person, at some point, lilipat yan ng ibang company. If you have built a good relationship with them, at some point if they have an opening again, they will consider you para doon sa bagong company nila," she added.
Lastly, don't wallow on sad thoughts and self-doubt if you didn't get the job you wanted. Start looking for opportunities in other companies that fit your expertise and you might just find the best role for you.
"Kasi iniisip ng iba, kulang ba ako, may mali ba sa akin bakit hindi ako tinanggap. Huwag na nating i-entertain yung ganyang thoughts. Most likely, there was just someone na better sa kung anong meron ka. It's just not a match," Florentino said.
"I am firm believer na meron at merong company na magma-match yung need nila doon sa kung ano yung skill na meron ka at yun ang tatanggap sayo," she added.
Rhonadale Florentino is a human resources consultant and strategist who serves as CEO and President of UpRush Social Geekers, an HR consultancy company. Access their services here.
***
This story originally appeared on Spot.ph. Minor edits have been made by the Candymag.com editors.