This article is not intended to be a substitute for professional medical advice, diagnosis, or treatment. Before starting a diet or trying a product, consult your physician or a health care professional.
Camille Puentespina, 20 years old, began her Intermittent Fasting (IF) journey in the beginning of 2019, with the goal of living a healthier lifestyle. Not a big fan of diets like keto, low carb, and juicing, she found intermittent fasting to be the easier and more practical option, feeling that she didn't have to sacrifice as much. "Even before embarking on the diet, I was already unconsciously doing the Circadian cycle (12-hour fasting a day) since I was never a fan of eating breakfast early," she says.   
How she started
Camille transitioned into IF gradually, starting from a 16-8 (16-hour fasting and 8-hour eating window), to a 20-4 (20-hour fasting and 4-hour eating window). She would usually eat at around 12 noon, then finish before 4 p.m., after which she would restart her 16-hour fast. At one point, she was only eating one meal a day, with a few snacks, since she always felt too full for more, with the one meal being enough to energize her the whole day.
ADVERTISEMENT - CONTINUE READING BELOW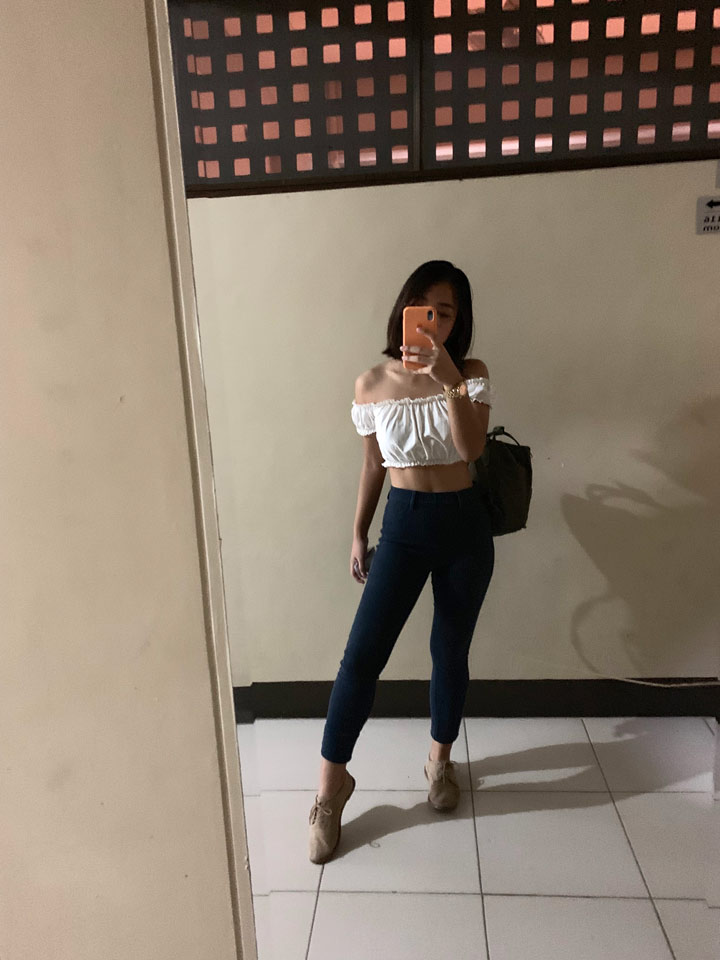 While only drinking water and tea during her fast, she was less strict about her food during her eating hours. "I still try to make my meals balanced, but I'm not too hard on myself with food restrictions," Camille explains.
Although she remained diligent throughout the diet, she always made it a point to never starve herself or put her body at risk during her fasts.
Despite her prior experience with fasting for long periods of time, however, her first weeks of practicing IF weren't the easiest. "I still felt the hunger pangs and temptations to just eat away here and there, and a lot of the time nothing really motivated me to continue 'cause I wasn't seeing results despite religiously working out. If anything, I felt way more bloated the first month of trying out IF," she shares.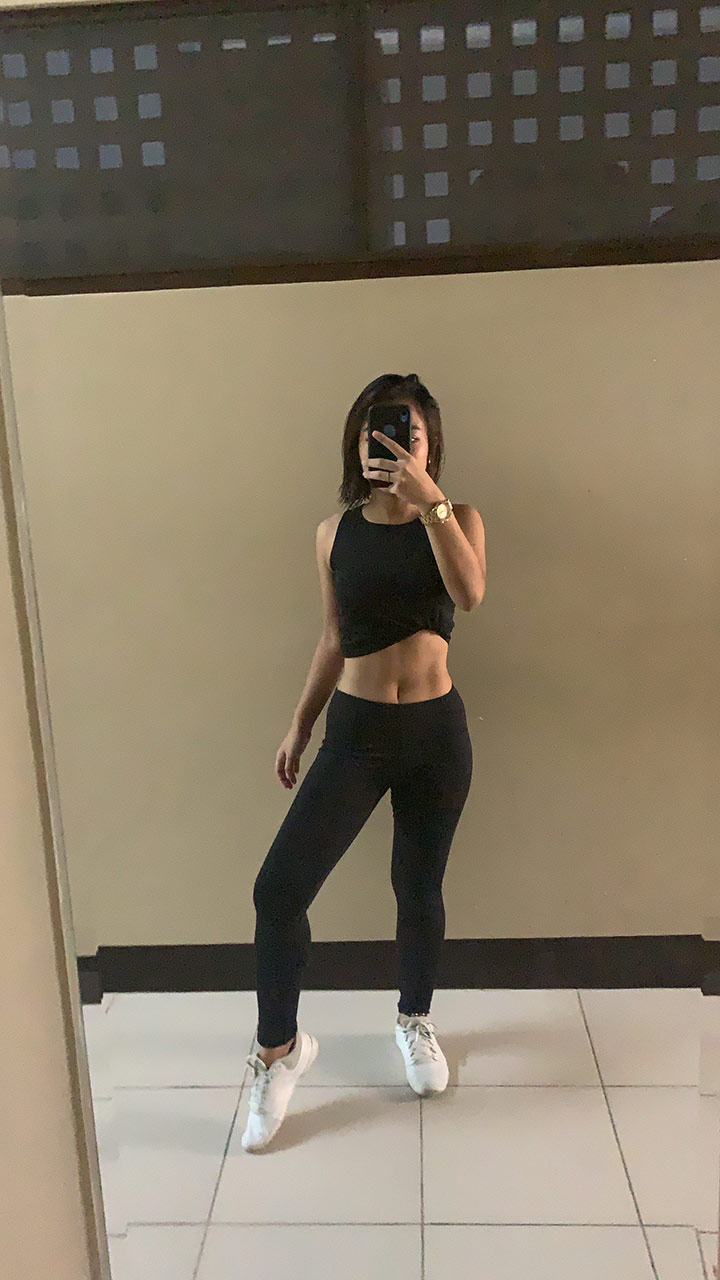 ADVERTISEMENT - CONTINUE READING BELOW
Undeterred, Camille continuously powered through her diet, and her persistence gradually began to pay off after a few months. She started seeing her muscles more, especially around the hips and stomach, and she felt herself growing more proportional.
She continued to challenge her body, slowly increasing her fasting time and shortening her eating window. This in turn reduced her appetite for binging and made results more visible. "I was at the peak of both work and workout, and not only was my built getting leaner, but it was also [giving] me a very good and healthy outlook," says Camille. "I was highly productive without feeling burnt out, and even my mental and emotional states have been stabilized."
Effects of IF
As someone who loves being in action and is constantly juggling acads, orgs, training, and other commitments, Camille certainly noticed the effect of IF on her personal productivity. For instance, in order to distract herself from the feeling of hunger, she'd end up doing more work and getting more stuff done. After finally getting past the stress of a learned appetite (your body's way of conditioning you to feel hungry at a certain time of day), she felt like she had more time and energy to fuel through the day without feeling drained from a lack of calories. With the help of increased water consumption and a better meal set during her eating window, her body felt lighter and her mind clearer.
ADVERTISEMENT - CONTINUE READING BELOW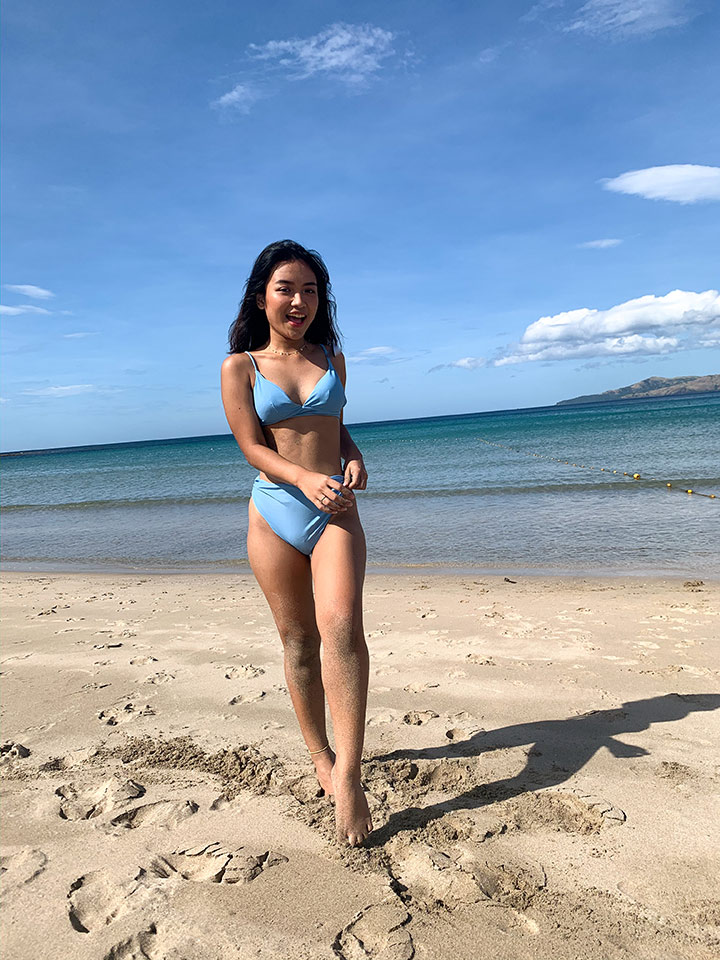 Camille also noticed that she still had enough energy to work the whole day, even during times when she had only gotten 4-5 hours of sleep. "I don't really eat carbs, or anything for that fact, hours before sleeping, so I don't necessarily get the food coma, and the body itself 'reformats.' In this way, I get more time to work on whatever it is I need to do, and it almost always feels like I have more than 24 hours in a day," she explains.
ADVERTISEMENT - CONTINUE READING BELOW
After nearly a whole year of IF, which she vividly describes as "passing through hell before getting a taste of heaven," Camille has certainly been reaping the rewards of her disciplined lifestyle. "I haven't felt as confident as I did in 2019 in a long while, and a good chunk of the reasons why was because of the lifestyle change together with IF," she shares.
Is IF for everyone?
As for her advice towards college students considering a similar lifestyle, Camille first acknowledges that IF isn't the ultimate diet out there, and it isn't for everyone; but if you're willing to put in the work, it's completely doable.
Expect some changes in your lifestyle: not sacrifices, she clarifies, but more of better management and awareness of your eating time and listening to your body's rhythm. Before getting into the fast, she recommends first listening to your body's needs and understanding your health risks, daily activities, and calorie requirements.
ADVERTISEMENT - CONTINUE READING BELOW
After experiencing the effects of IF herself, Camille vouches for the diet as an effective way to achieve weight loss, and encourages those interested to try it out themselves to see if it works for them too. "Do not underestimate your body—it's more adaptive than you think!" she adds.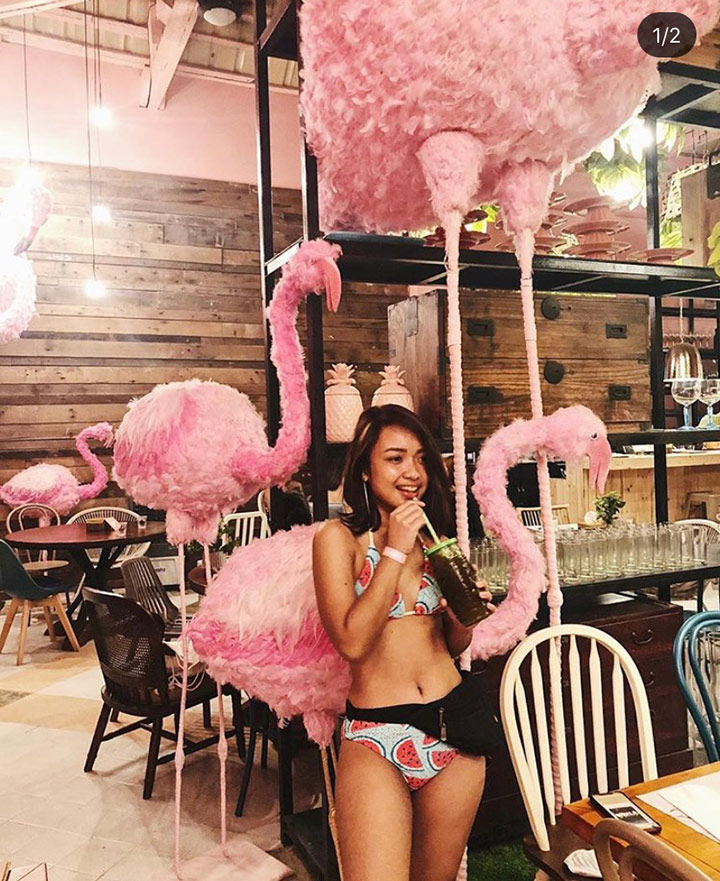 ADVERTISEMENT - CONTINUE READING BELOW
What professionals have to say about IF
What exactly is IF? According to Maricar M. Esculto, RND, MD of Makati Medical Center, it isn't exactly an eating pattern. "As its name suggests, intermittent fasting is more of alternating eating and abstaining from food. It is a way of eating that focuses more on WHEN than on WHAT you eat." By consuming food only at a certain period, the calories you consequently intake are also limited. "It lowers the insulin level in the blood and if the person has no intake of food for a prolonged period of time, fat will be mobilized to supply the body's energy needs."
But just because you have certain hours dedicated to eating doesn't mean you should spend it binge-eating. Dr. Esculto warns, "It's still all about eating sensibly, avoiding high-calorie foods, and practicing portion control. If you binge-eat after your fast, then you are sabotaging your weight-loss goals."
ADVERTISEMENT - CONTINUE READING BELOW
For those ready to try out the IF lifestyle, always remember to listen to your body and know your limits, because no diet or fitness regimen is worth putting your health and body at risk for! As for living healthier and getting fitter, never forget that moderation is the key.
With additional reporting by Mylene Medonza