European boarding schools have an age-old allure to most. With visuals of 19th-century castles and an air of exclusivity, only a few can count themselves as students and alumni of these institutions. But what might take the cake is Switzerland's Institut Le Rosey, dubbed as the world's most expensive school.
With a campus home to students with titles and riches, it's no wonder that a lot of onlookers have gotten curious about this mysterious and exclusive academy. Luckily, we have all the essential info below!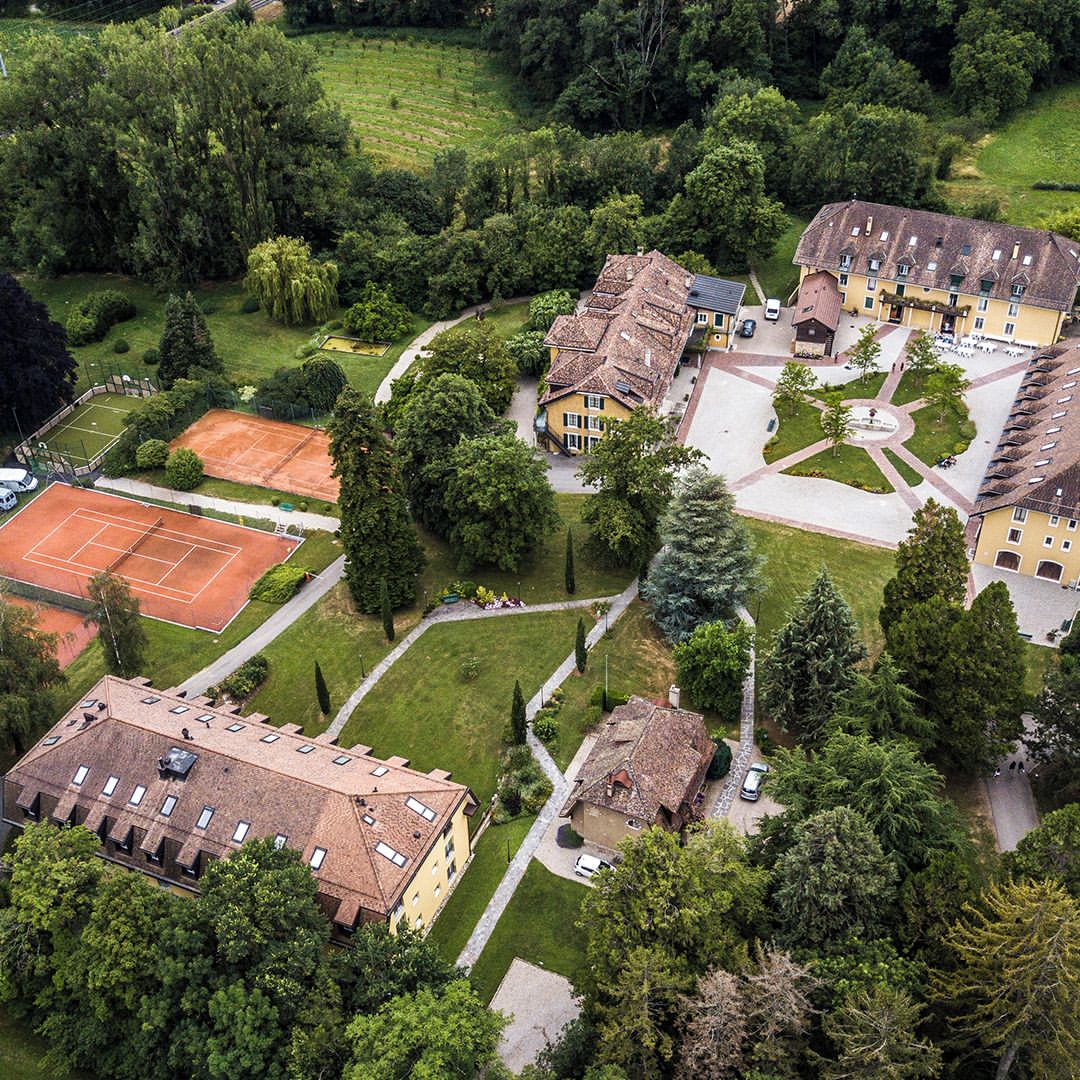 PHOTO BY INSTITUT LE ROSEY
READ: How to Become a Student at Institut Le Rosey, the World's Most Expensive School
What is the Institut Le Rosey?
In 1880, founder Paul-Émile Carnal acquired a once-run-down manorial estate in Roelle, Switzerland, which soon became home to the world-renowned boarding school Institut Le Rosey. Decades later, his son Henri Carnal and his American wife took over the school, attracting students from across the globe.
ADVERTISEMENT - CONTINUE READING BELOW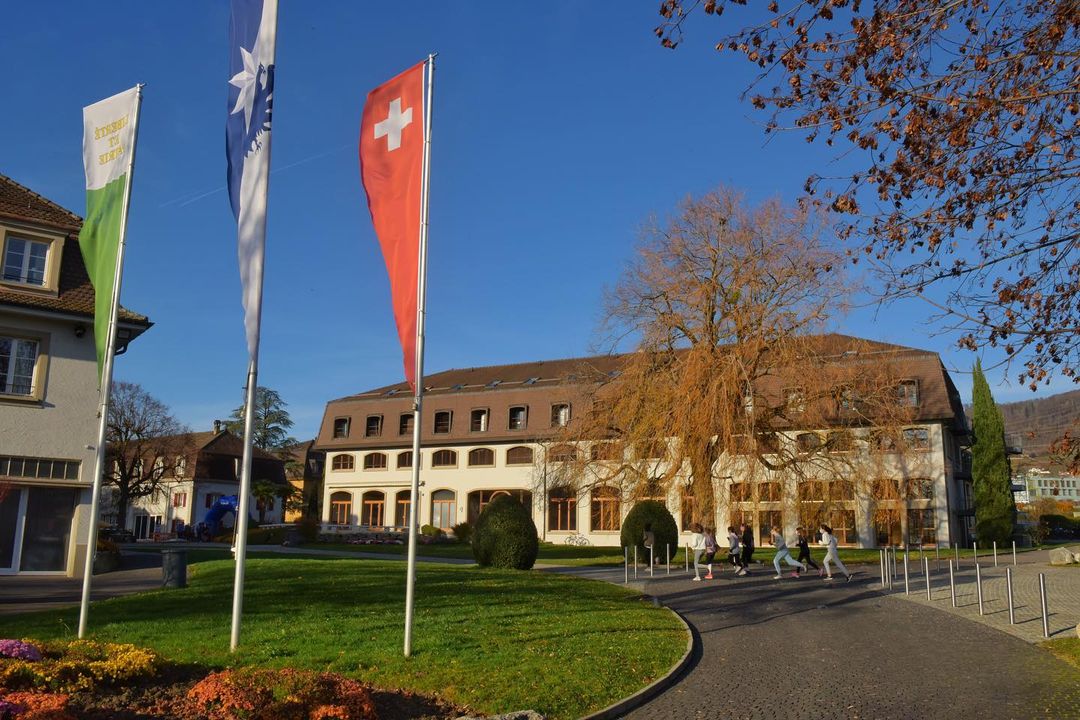 PHOTO BY INSTITUT LE ROSEY
Fast-forward to the present, five generations of directors have now helmed the institution known as the "School of Kings." It's a fitting title, given that it serves as the alumni of many royalty, including King Juan Carlos of Spain, King Albert II of Belgium, Alexander, Crown Prince of Yugoslavia, Aga Khan IV and daughter Princess Zahra Aga Kahn, and many more blue-blooded personalities.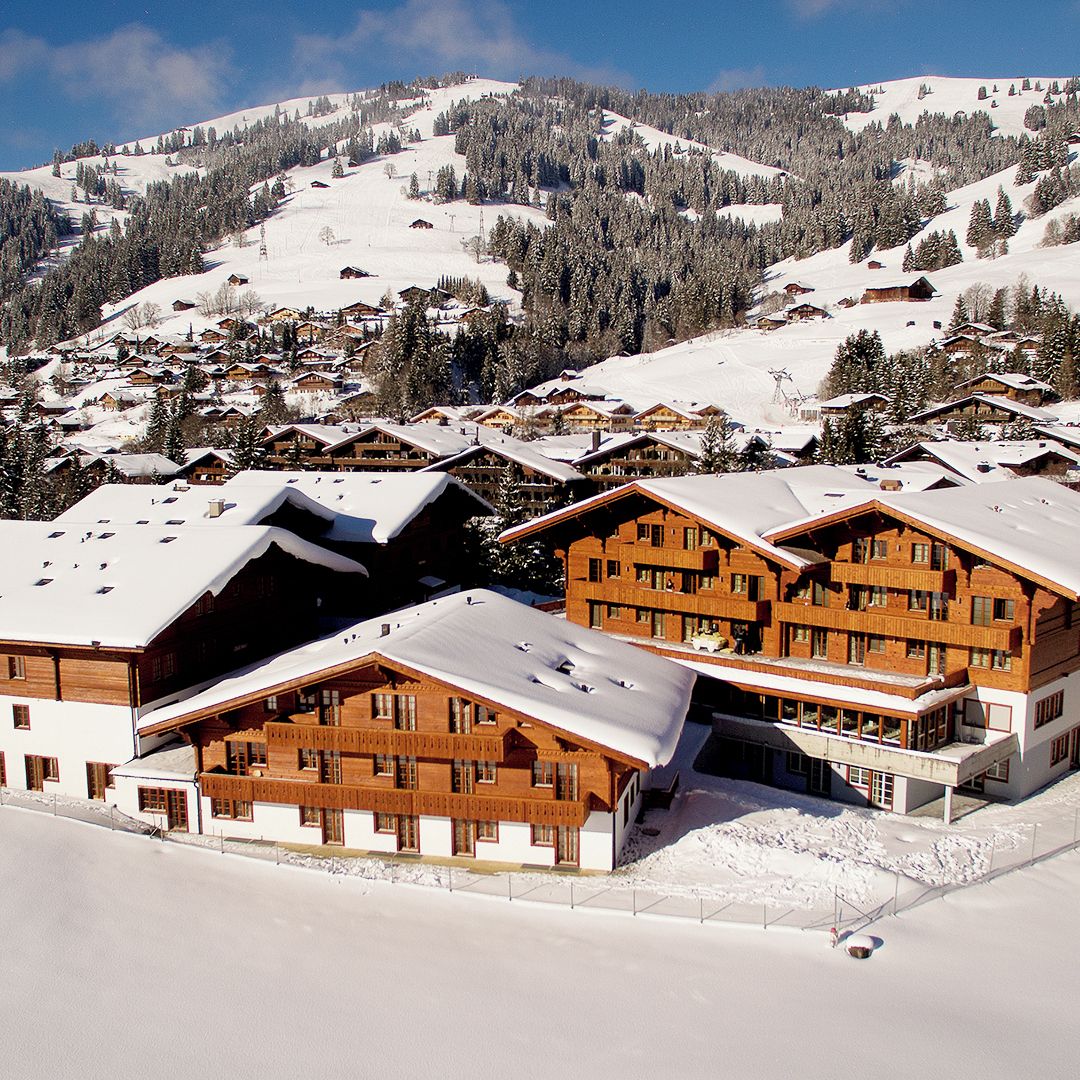 PHOTO BY INSTITUT LE ROSEY
Other than royals, the school has also been graced by the progeny of famous names including the children of Hollywood actress Elizabeth Taylor; Sean Ono-Lennon, son of John Lennon and Yoko Ono; and Tracee Ellis Ross, actor and daughter of '70s star Diana Ross. Alongside many worldly socialites are some of the Philippines' most affluent, like Florence Benitez Johannot of the Benitez clan.
What does Le Rosey look for in a student?
Aside from some financial means, a potential Le Rosey student needs to fulfill a few personal qualifications. These include:
Intellectual ability - Students must be able to keep up with the requirements of the school's programs for French or International Baccalaureates.

Linguistic ability in English or French - Students aged 15 and above must be fluent in one of the two languages. However, students aged 13 and above should at least be able to understand it, while those aged eight to 12 aren't required to.

Character and values - Students must adhere to Le Rosey's Code. According to the school, they favor applicants who are active, curious, and ambitious.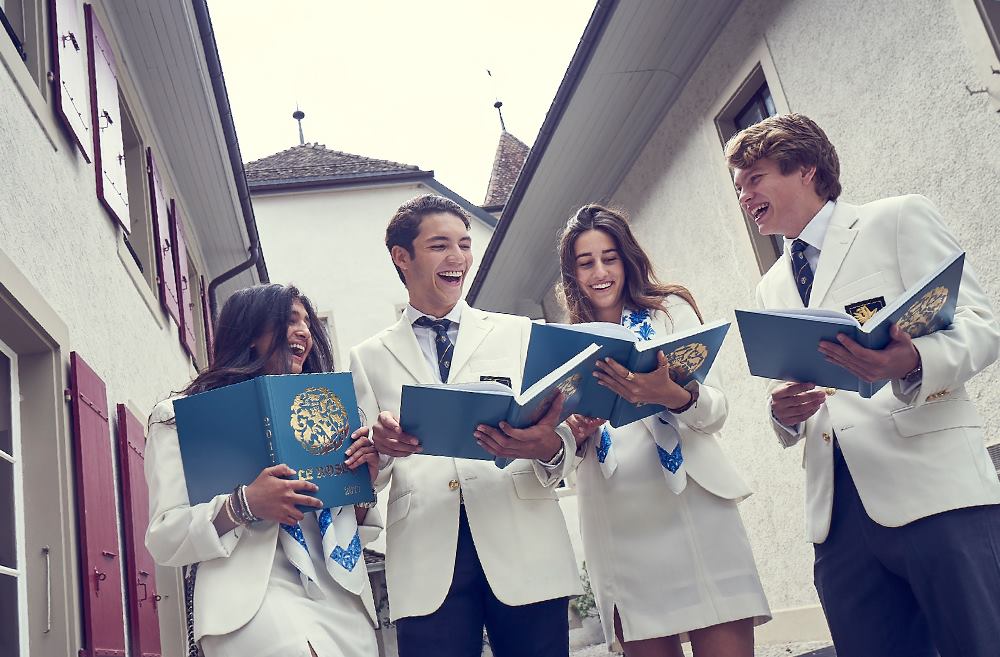 ADVERTISEMENT - CONTINUE READING BELOW
PHOTO BY INSTITUT LE ROSEY
What kind of students won't be admitted to Le Rosey?
While the school has educators and specialists who'll be able to help students with minor learning differences, their website states that Le Rosey may not be suited for children with severe learning disabilities.
Le Rosey is also against those with "violent, antisocial, or racist attitudes," and stressed that they are founded on respect for others and differences. Aside from this, "spoiled children" are also shunned, since the school's "life and discipline" may be demanding. Candidates with evidence of drug or alcohol use may not be qualified, either.
How do you apply to Le Rosey?
Applicants, their primary parent, or legal guardian must fill out and submit the application form, which will ask for the candidate's personal info, educational history, extracurriculars, ambitions, and academic goals. After it's been submitted, the Admissions Department will contact the applicant or their guardian to schedule an entrance exam and interview.
They can also fill out the Registration of Interest. An admissions director will contact them after submissions, where they can discuss future possibilities and questions they have about the school.
PHOTO BY INSTITUT LE ROSEY
What are the requirements for application?
If the application form is already filled out, those interested should also prepare the academic record and a medical report from a doctor. Le Rosey also requires a signed Academic Recommendation Form from the applicant's headteacher or dean from their old school. These documents should be emailed to rosey@rosey.ch.
Is there an application fee?
Yes. Applicants must pay a non-refundable one-time fee of CHF 3,000 (approx. P179,000).
What happens after the application?
The admissions team will examine the applicant's files as soon as they're all complete and the application fee has been paid. Fair warning: Le Rosey receives an average of 400 applications each year, but only accepts 80 to 90 new students. The waiting list also depends on the applicant's gender, age, and nationality due to the maximum quota of 10 percent per country or group of countries.
How much is the tuition?
The tuition for junior boarders (grades two to eight) is CHF 97,800 (P5,840,300). Meanwhile, senior boarders (grades nine to 11) will have to shell out CHF 138,900 (P8,291,000). This doesn't include supplementary fees like extracurriculars!
Does Le Rosey offer any scholarships?
Yes! The school and its foundation grant between three to five partial scholarships every year. Applicants will have to mention this request in their registration form. Instead of the full application fee, they'll be asked to pay CHF 500 (P29,800).
ADVERTISEMENT - CONTINUE READING BELOW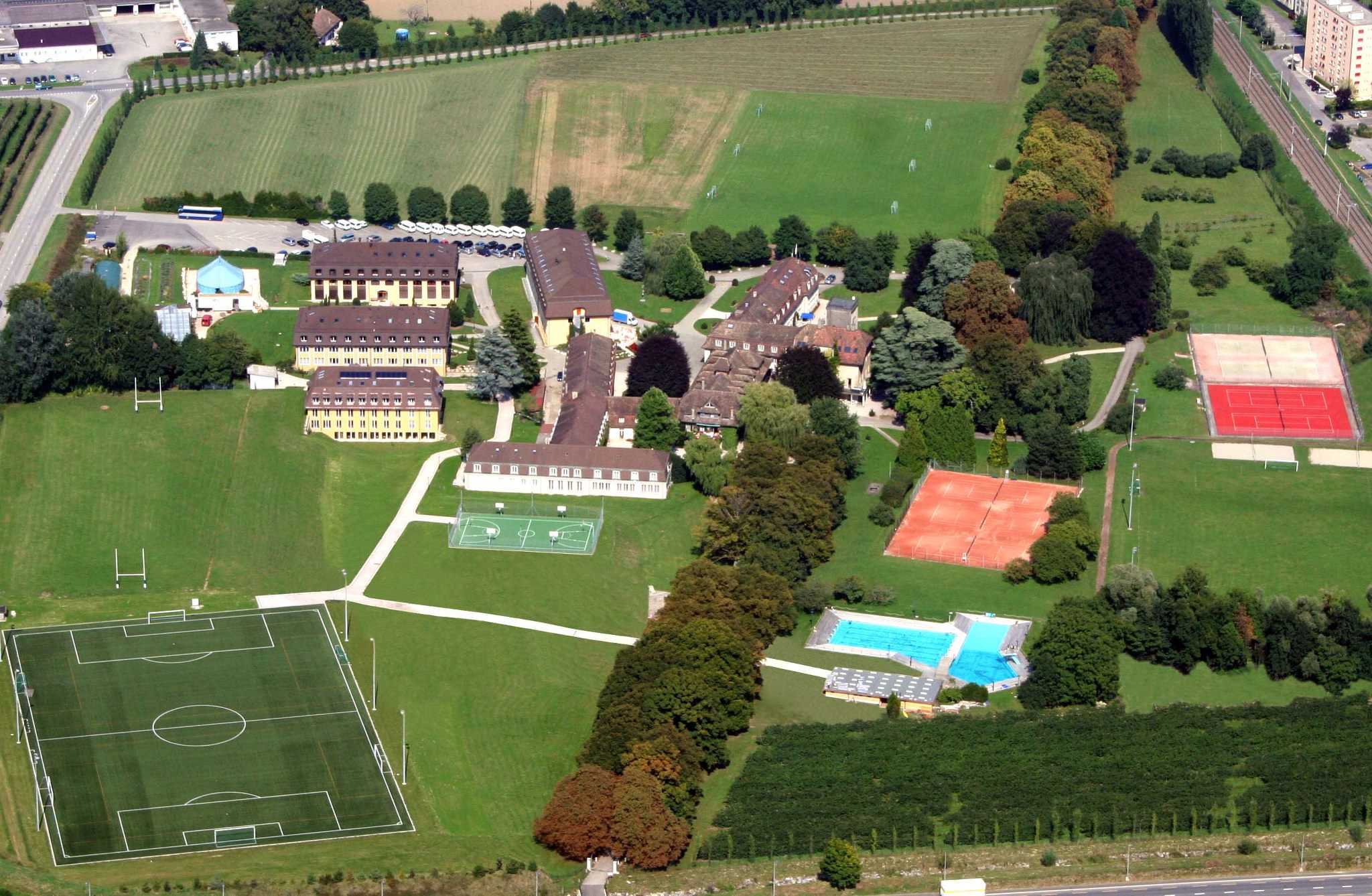 PHOTO BY INSTITUT LE ROSEY
What are the requirements for partial scholarships?
Aside from providing info about their family's financial status, potential scholars should have:
Very good academic results which put the student in the top five percent of their age group

Good mastery of French and/or English and a clear interest in learning several foreign languages

The potential to make a significant contribution to sports, the arts or humanitarian activities at Le Rosey

A desire to take on responsibilities and the maturity to handle them
I have more questions about Le Rosey! Where should I go?
Le Rosey's website includes a Frequently Asked Questions section regarding admissions. Interested applicants can also contact the school through its page. Good luck!
This story originally appeared on Preview.ph.
* Minor edits have been made by the Candymag.com editors.