He's Into Her definitely proved that we can never get enough of the enemies-to-lovers trope. Based on the best-selling novel of the same name by Maxine Lat Calibuso, this series starring Belle Mariano and Donny Pangilinan, made us feel nostalgic about our high school days. The cast also includes Jeremiah Lisbo, Kaori Oinuma, Vivoree Esclito, Criza Taa, Joao Constancia, Ashley del Mundo, Gello Marquez, Limer Veloso, Dalia Varde, and many more! They also gave the fans closure through the He's Into Her All Access Concert in August.
He's Into Her tells the story of Maxpein del Valle (Belle Mariano), a tough girl raised by her grandmother and uncle in Mindoro. Out of gratitude, she agreed to her estranged father's request for her to move and study in Manila. The culture of her new school went through gradual changes after she stood up against Deib Lohr Enrile (Donny Pangilinan), the captain of its basketball varsity team.
ADVERTISEMENT - CONTINUE READING BELOW
While we cross our fingers for news of a *possible* third season, let's recall six encouraging lessons the show has imparted upon us below:
1. Don't let fear get the best of you.
While Max and Deib were working on their anti-bullying project, Max shared her realization that all people are terrified of something. "Kung may natutunan man ako ngayong araw, iyon ay lahat tayo ay may kinakatakutan. Ako naman, takot mawalan ng mahal sa buhay, maging mahina. 'Yon ba talaga magpapatakbo ng buhay natin? Takot?" she asked. Despite feeling scared, she showed that we shouldn't be afraid to stand against unjust behavior.
ADVERTISEMENT - CONTINUE READING BELOW
2. Be honest about your feelings.
The first time Deib admitted his feelings to Max, he took it back and unintentionally hurt her. Meanwhile, the rest of Alpha three along with Max's friends came up with "Project: TagSen Together Agen," to help Deib get through his torpe phase. "I think you should tell her the truth," Tob (Rhys Miguel) told him through Lee (Joao Constancia). According to Lee, one should be honest about their feelings to avoid making things complicated. We totally agree!
ADVERTISEMENT - CONTINUE READING BELOW
3. It's okay to be vulnerable.
It took a long time for Deib to share his family problems to Max. Just like him, we tend to conceal our vulnerability by acting tough. "Hindi mo kailangang magpanggap na matapang dahil ang matapang, umiiyak pero 'di nagpapasindak. Pagdating sa akin, hindi mo rin kailangan magpanggap na masaya ka, na hindi ka nasasaktan," Max told him. Her line also reminds us to be patient with the people we chose to love, whether it's romantic or platonic.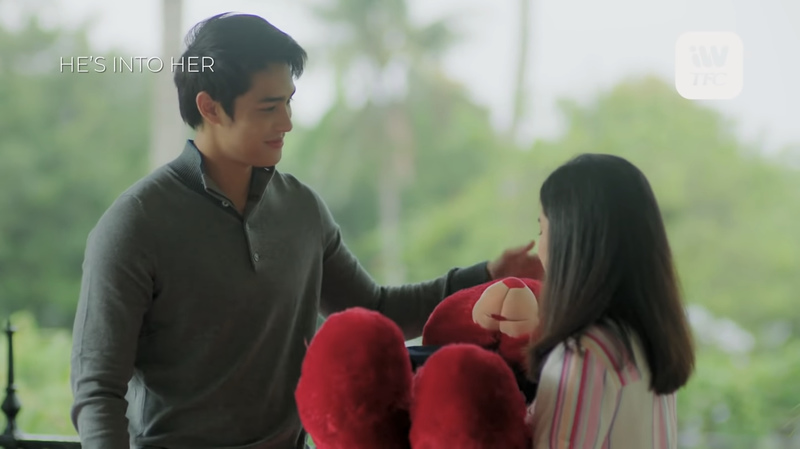 ADVERTISEMENT - CONTINUE READING BELOW
4. There's no such thing as a perfect story.
Sometimes, we romanticize the idea of something and end up disappointed once we learn how complicated it really is. As Max learned, her parents' love story wasn't exactly as she believed it was. "Kung pwede lang sana, perfect ang kwento namin ng tita Macy mo o yung kwento namin ng mama mo, but they're not perfect stories because your dad is far from perfect," her father, Maxim (Richard Quan) explained. Somehow, there's comfort in knowing that there will never be a perfect story because be it intentional or not, we all make mistakes.
5. Everyone is capable of change.
When Deib was confronted by the victims of his "Project: Blocked," he was worried that they might not forgive him because he too couldn't forgive himself for everything he'd done. However, as the new Headmaster (Joel Trinidad) told him, the past should be accepted as it is. "If you can't accept your past, then you punish yourself in ways that hurt more than any other punishment than the world can give you. Wallowing in shame will just take away your power from things that you can actually change," the Headmaster mused. He also added that instead of canceling someone, we should call them out for their mistakes while also recognizing their capacity to change.
ADVERTISEMENT - CONTINUE READING BELOW
6. Pain is temporary.
More than a teenagers' love story, He's Into Her is also a story of family, friendship, forgiveness, and grief. All of the characters have healed from past traumas and grown in their own timelines. As Dale (Turs Daza) said in his Hugot Night piece, not everyone will understand your grief and the world will often tell you when to move on but it's only you who can tell when you've fully healed. "Sasabihin nila sobrang aga, minsan naman ang tagal…Paano ba nasusukat ang pagmamahal? Sa haba ng ating pagluluksa? Hindi pa ba sapat na nasaktan ka?" he asked. You might find yourself in such a situation but as Ysay (Vivoree Esclito) also wrote in some of her artworks for Naih (Criza Taa): "Pain is temporary."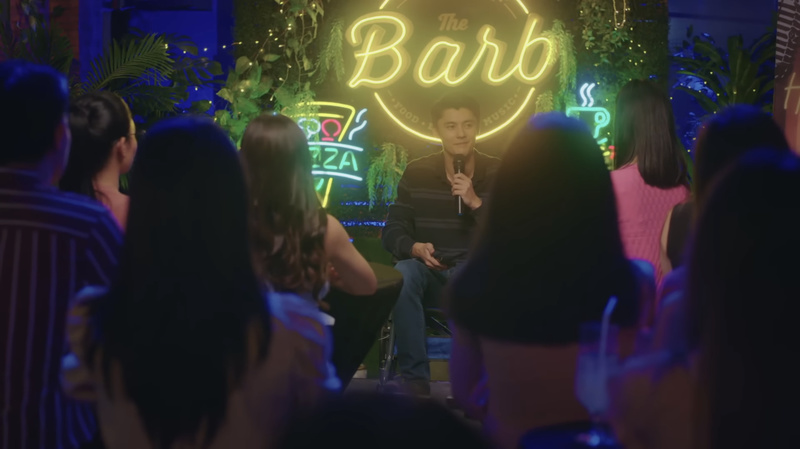 ADVERTISEMENT - CONTINUE READING BELOW