Lifestyle
I Skipped My Birth Control Pills for a Month and This Is What Happened
"Even freaking breathing made it worse."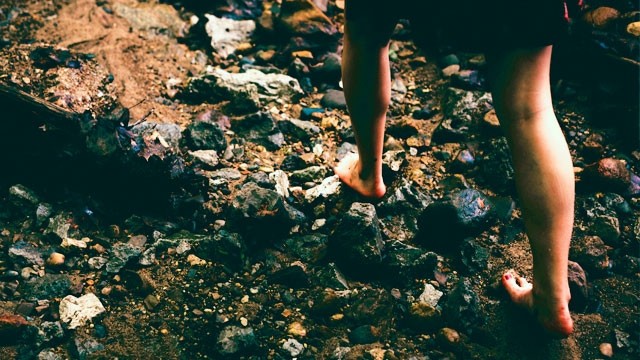 IMAGE Unsplash
Most girls get their periods when they hit puberty around 11 to 13 years old, but Chelsea June Castillo got hers when she was 19. Chelsea was quite young when she was diagnosed with Polycystic Ovary Syndrome (PCOS), which has effects like irregular menstrual cycle, acne, and depression, to name a few, but it was only recent that she experienced womanhood, thanks to the birth control pills she takes. Having heard that there's a huge chance that birth control pills in the Philippines will be abolished, Chelsea did a little experiment and skipped her pills for a month. Here's what happened.
"I tried doing away with my birth control pills for a month and I wish I didn't. My legs hurt so much. My stomach got so hard it looked like I was two months pregnant. And at night, even at the slightest turn, my whole body radiated pain. Even if I wasn't moving, my back felt like it was being shoveled into. And the worst part was I was not even bleeding yet—I was expecting it to gush out like it has never gushed out before.
ADVERTISEMENT - CONTINUE READING BELOW
"I tried exercising the pain away. It didn't work. Even freaking breathing made it worse. I was on my bed most of the time because I couldn't deal with the pain.
CONTINUE READING BELOW
Recommended Videos
"So why in hell did I subject myself in this experiment in the first place?
"By 2020 most of my medication will be expelled from the Philippine Islands. This will be my norm after 2020. I will experience pain day in and day out, confined in my bed because my medication is beyond reach.
"This will be my reality and the reality of many Filipino women all around the country who have the same problem as I do.
"The solution to our problem is very simple. The Philippine Government should ultimately allow companies to renew their licenses in order to distribute these pills. They should also be more informed as to the use of these pills because the cause of the TRO is ultimately laughable."
ADVERTISEMENT - CONTINUE READING BELOW
Read Chelsea's full post below:
If you want to sign the petition to lift the TRO, click here.
It aims to help 500 jeepney drivers from Rizal.
Pretty sure you already have it!
Her family just keeps getting cooler and cooler.
Harvesting endangered greens is on the rise. Here's what you should know.
She also just made her relationship Insta-official.
Need a break from K-dramas?
They're releasing a Central Perk-inspired miniature, too!
Ready to go trick-or-treating?
It has built-in transition lens that switch from clear to dark.
You can use the neon or the pastel highlighters.
The popular mobile game has something planned with the K-pop group.
From The Candy Bulletin Community