Adulthood is indeed difficult, especially doing all the necessary ~adulting~ things like getting required IDs. What government ID should I get? What requirements are needed? Are there any age limits? Questions like these make us ask them to the elders since they were the ones who had enough knowledge about it.
These respective IDs will be used further once you are already a college graduate and when applying for your first job. But whether you are applying for a job or starting a business in the middle of a pandemic, you must be familiar with the TIN. As for me, I had to apply for a TIN ID before proceeding with freelance work. Was it hard processing an ID this pandemic? Nope! I had it all processed in one day and good news for everyone because getting a TIN is definitely free!
For those who don't know, what exactly is a TIN ID? A TIN or Tax Identification Number is a nine-digit number released by the Bureau of Internal Revenue (BIR). Aside from work purposes, this can also be used for SSS transactions and acquiring clearance from the National Bureau of Investigation (NBI).
ADVERTISEMENT - CONTINUE READING BELOW
What are the requirements for TIN application?
Must be above 18 years old
Those who are unemployed may apply
Accomplished BIR Form 1904
One (1) government-issued ID
Birth certificate (a photocopy will do!)
Requirements for the application may vary, depending on if you are unemployed, locally employed, or a foreign applicant. In my case, I'm a college student and a freelancer, so I had to fill up Form 1904. Others who are locally employed will fill up Form 1902. According to the servicing staff I've talked to, they said that for those who are employed under any company, your employer should be the one to fix your TIN ID.
Note: If you don't have any government-issued ID, you may get a clearance from your respective barangay. This will be used for the proof of residence in case you don't have any government-issued ID with an address on it.
Where do I go to process my TIN?
There are two ways to get your TIN: through the BIR's eReg or you may go to the nearest BIR Revenue District Office (RDO) branch. I had to go to my BIR RDO branch since I find it easier rather than applying for it online. For those who wanted to go there personally, here's what I did:
ADVERTISEMENT - CONTINUE READING BELOW
Go to your BIR RDO. You can find a few RDO offices through the BIR eAppointment system website or you may contact them through their Regional/District office directory for you to double-check where RDO you can go. Here's the list for Makati, for example: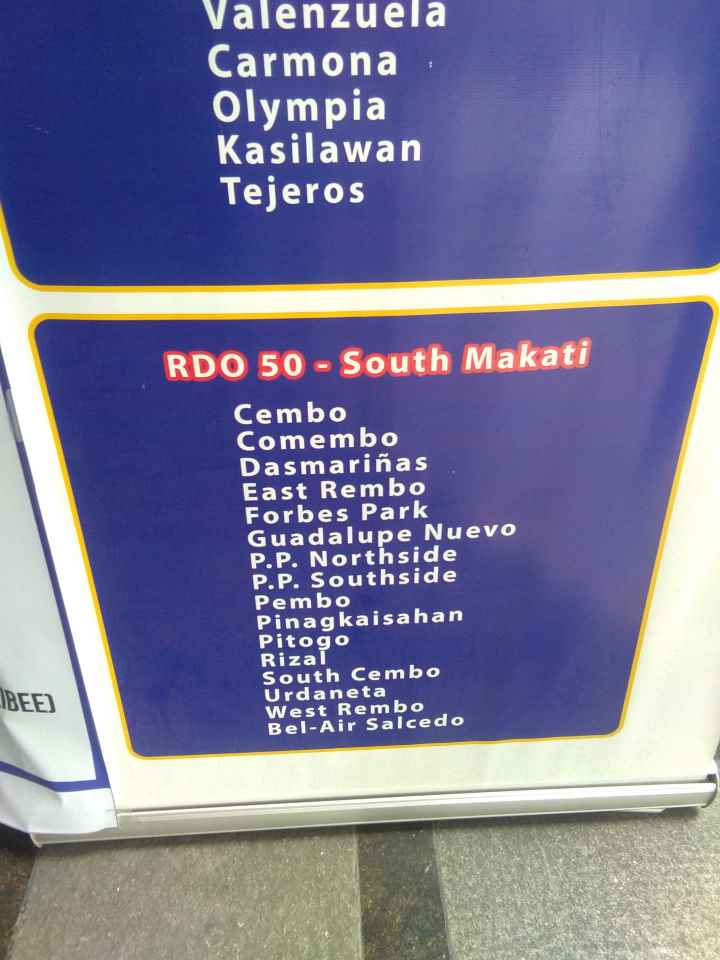 Due to the ongoing pandemic, there are safety protocols implemented in each office. I had to bring an ID (school ID is fine!) so I can enter the office. And don't forget to bring your face shields!
In lining up, there are servicing staff that will assist you. Just let them know you'll be applying for a TIN so they can give you a queue number and Form 1904.
ADVERTISEMENT - CONTINUE READING BELOW
The waiting game is no longer than an hour! After filling up two copies of Form 1904, prepare it all together with your Birth Certificate and Proof of Residence. Better photocopy every form for future references!
Lastly, you'll just be asked a few questions such as if it's your first time applying and where you are going to use the ID. As you have filled up two forms, you will keep the other Form 1904 with you and you'll be provided with a nine-digit number. Your TIN will last for a lifetime in case you didn't know!
You may also apply for the TIN Card, but it has a corresponding fee of P500. The cards are unavailable in some revenue offices, but what is more important is getting your TIN first before anything else.
With the ongoing pandemic, applying for any government-issued ID can be tricky to do in person, but if you want to go there personally, it's best to visit your respective RDO office very early to avoid the long lines and being crowded with a lot of applicants. Don't forget to bring your alcohol, face shields, and extra face masks for protection, too!
ADVERTISEMENT - CONTINUE READING BELOW
***
#WATCHCANDY: Subscribe to Candy Magazine on YouTube and follow @candymagdotcom on Tiktok for guides to college life and beyond.
Candy is now on Quento! Click here to download the app and enjoy more articles and videos from Candy and your favorite websites!