Christmas is just around the corner and you know what this means—it's the time of the year when people are extra joyful and generous about anything and everything. We know it doesn't have to be the Christmas season to be happy and kind, but it's nice to be reminded once in a while.
Repertory Philippines gives us the kind of wakeup call we need—jolly and kind and warm—about the essence of Christmas and of life itself through its latest stage offering. Scrooge The Musical, a musical adaptation by Leslie Bricusse of Charles Dickens's classic novel, A Christmas Carol, chronicles Ebenezer Scrooge's (an angry and greedy miser in Victorian London) journey of looking at his life through the 3 spirits who visit him on Christmas Eve. Realizing that he has lived most of years in a very wrong way, Scrooge turns his life around and starts warming up to the people who's been with him for a long time ASAP, teaching us about all the important things we need to know in life.
ADVERTISEMENT - CONTINUE READING BELOW
1. Don't be a bearer of bad vibrations. Sure, there are bad people in the world and bad things do happen, but there's really no need to remind people of those things. Wouldn't it be nice to effect positive change in the world no matter how big or small it may be? Besides, negative thinking is always out of season.
2. Leave the past in the past. Carrying too much baggage will weigh your spirits down, causing you to be bitter about anything that remotely reminds you of what has happened to you. Leave behind everything you've experienced in the past, but carry your wonderful memories with you so you'll hope for the best in the future. Forgive others and most importantly, forgive yourself because there's always a new day to make things right.
ADVERTISEMENT - CONTINUE READING BELOW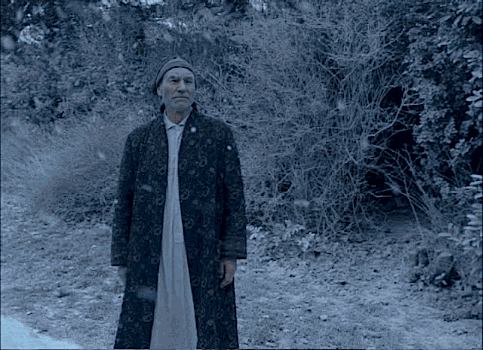 via wirelesspacket.tumblr.com
3. Share your blessings and be a blessing. It really is true that the more you give, the more you will receive. You don't always have to be on the receiving end of lovely and beautiful things. Try giving—giving out things you can't use, giving your parents a break from doing the household chores, giving your siblings a chance to take control of your TV viewing session. It feels better, we promise.
ADVERTISEMENT - CONTINUE READING BELOW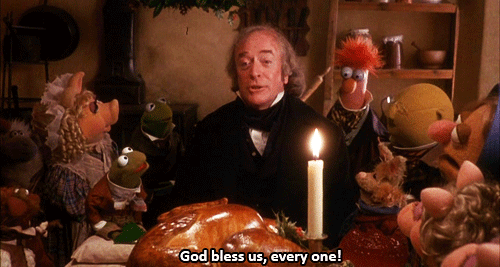 via killyourdarlings.tumblr.com
Repertory Philippines' Scrooge The Musical stars veteran actors Miguel Faustmann and Chinggoy Alonso who'll be playing Scrooge alternately, and will run until December 14 at Greenbelt 1's Onstage theater. Tickets are available via Ticketworld. You may call them at 891-9999 or visit www.ticketworld.com.ph.