Lifestyle
Stressed Out or Sad? You Just Need a Bit of Sunlight
Here's why you need some sunlight in your life.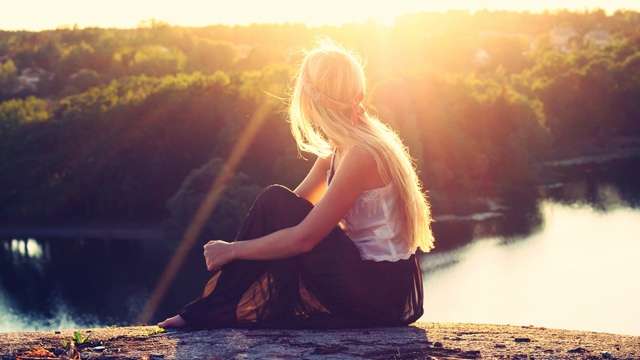 IMAGE Pexels.com
In a tropical country like the Philippines, it's no wonder we've taken the sun for granted. And for girls who desire a fairer complexion, they shy away from the light. We don't blame you because of the heat! But that doesn't mean that you have to block out the sunlight entirely. Here's a list why you need a bit of sunlight in your life.
Kills bad bacteria.
Discovered by Nobel Prize Winner, Niels Finsen in 1903. The German soldiers in WWI used this knowledge and disinfect and healed their wounds using sunlight. (via mindbodygreen.com)
Improves brain function.
This doesn't mean you should look directly into the sun, but if you open your curtains and let your eyes be exposed to natural outdoor light, our brains tend to work better. (via philmaffetone.com)
You gain a higher possibility for weight loss.
Before starting your fitness plans for your #BodyGoals, one study found that if you have a high vitamin D levels, the easier it is for you to achieve your ideal weight. (via self.com)
ADVERTISEMENT - CONTINUE READING BELOW
Prevents cavities.
A dental study found that people who live in less than average sunlight were more prone to cavities than those who has a moderate amount of sun. (via mirror.co.uk)
Improves sleep quality.
Melatonin is the hormone that helps you get quality sleep. And if you are exposed to sunlight during the day, then you produce more melatonin, making you have a deep and good sleep. (via care2.com)
Lessens stress and mild depression.
Sunlight can actually lessen stress and fight mild depression. That's why it can be a bit depressing on days that we don't see the sun, because sunlight can be a mood booster. (via top10homeremedies.com)
Relieves body aches.
Another benefit that sunlight can give you is that it could relieve the pains and aches you feel after a workout. According to research, the soreness lessens because of the anti-inflammatory effects that you can get from the sun's Vitamin D (via theactivetimes.com)
Remember that anything too much is bad for you, Candy Girls! Get a balance of sunlight and shade, and you'll be definitely live a healthier life.
ADVERTISEMENT - CONTINUE READING BELOW
Both the shop and its drinks are too pink and pretty!
There are also useful tips for showering your cat and cutting their nails. #NEED
Who else is excited for an all new season of "Kingdom"?
It's honestly a pretty decent amount for extra income!
Here's a little guide to get you ready for post-college life.
More Hyun Bin content coming our way!
Makati has plenty of heritage and culture.
These are the styling mistakes you're probably making.
It's the new takeover trend in food.
You might be rekindling an old relationship, but you also wouldn't want to cut ties with other people in the process.
Craving that crispy CLOY goodness?
One college student shares her experience of being a former working student.