It's sakura season once again and our feeds are slowly getting blessed with pics of cherry blossoms, food, and touristy posts from friends who are spending their summer in Japan. But even if you haven't booked a trip to the land of the rising sun, you can still join in on the #JaFun without spending ridiculous amounts of cash to boot!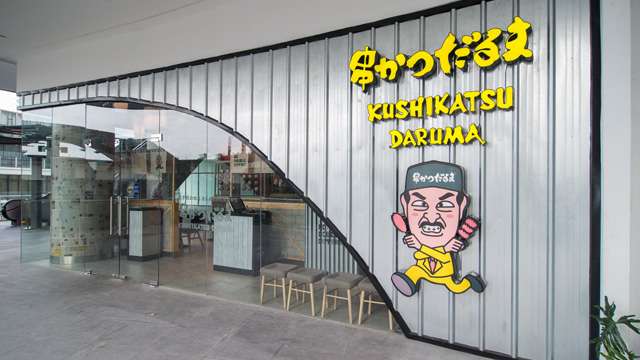 Kushikatsu Daruma is an iconic restaurant in the famous Dotonburi area of Osaka that serves the best kushikatsu in Japan. It specializes in kushikatsu, a Japanese delicacy that comprises of deep-fried skewered meat and vegetables, and is now available in the Philippines.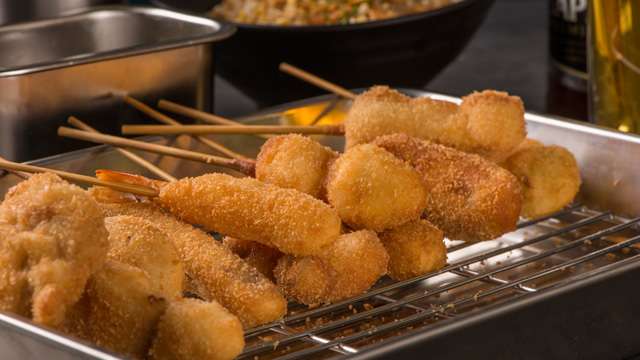 ADVERTISEMENT - CONTINUE READING BELOW
They currently have a total of 36 different kinds of skewers made of different kinds of meat and vegetables, which are seasoned, coated in breadcrumbs, and deep-fried to perfection. On the menu, they currently have beef, chicken, white fish, prawns, chicken with garlic, fish cake, chicken meatballs, tonkatsu, leeks, potato, camembert cheese, chicken heart, chicken intestine, pork intestine, chicken gizard, garlic, lady finger, gyoza, white onion, asparagus, mochi, quail egg, asohos, foie gras, shitake mushroom, tuna, cherry tomato, and gyoza but they plan on adding more.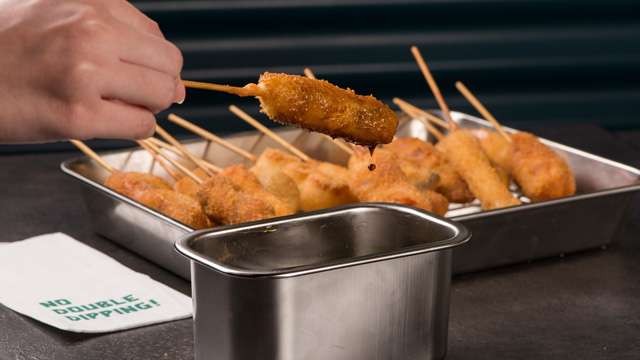 The skewers come with a special sweet yet tart umami sauce flown in from Japan and a word of warning: No double dipping! Yep, you only get one shot at dipping your kushikatsu so you have to make sure you coat the entire piece fully.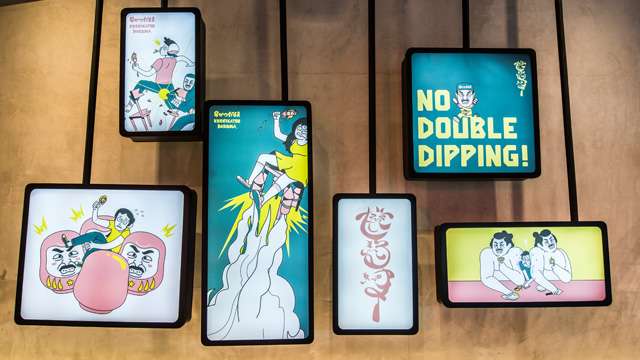 You can eat the kushikatsu on its own or with plain or fried Japanese rice. They also have yakiniku, which you can order as a rice bowl or an extra rice topping.
Kushikatsu Daruma is located at 2F Uptown Mall, Uptown Bonifacio and is open daily from 11:00 am to 3 am.