It is no secret that Miss Universe 2015 Pia Wurtzbach's bod is TDF. But we know that it takes a lot of work and discipline to get to that. We're not telling you to aim for a body like that, our dear Candy Girls. We just want you to know that aiming to be fit and healthy just like Pia is possible.
So when we found her personal trainer, Mark Banta of Anytime Fitness on High Street, on Instagram, we just had to ask him about the three workout moves Pia swears by.
ADVERTISEMENT - CONTINUE READING BELOW
Check out his tips below and start planning your next exercise sesh with your friends ASAP!
ADVERTISEMENT - CONTINUE READING BELOW
1. Planking
"The plank is one of the best exercises for a flat, toned stomach because it works all the muscles in your core, including the rectus abdominus or the 'six-pack muscles' you can see. We made sure to do this because we're really preparing for the swimsuit competition."
ADVERTISEMENT - CONTINUE READING BELOW
2. Arms: tricep pull down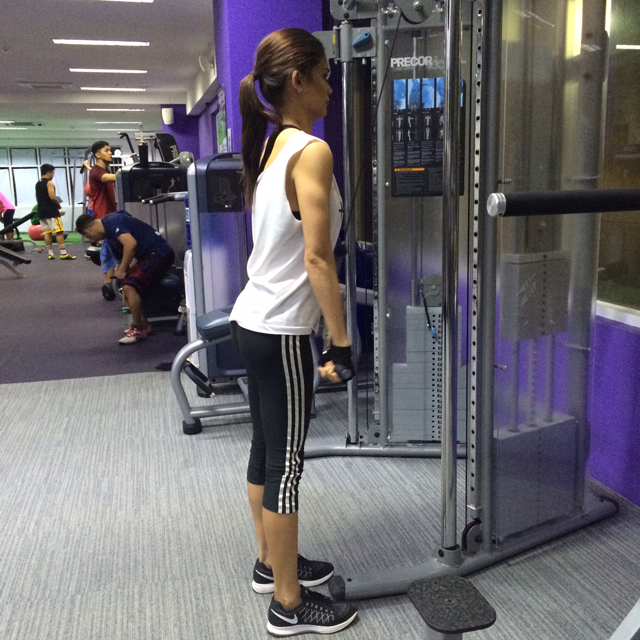 IMAGE Mark Banta
"Well-defined arms with lovely shape are the perfect accessory for our Miss Universe's target body. They also make any sleeveless dress or tank top look even better. Shapely biceps and triceps are an important part of a symmetrical physique."
3. Legs: squats and lunges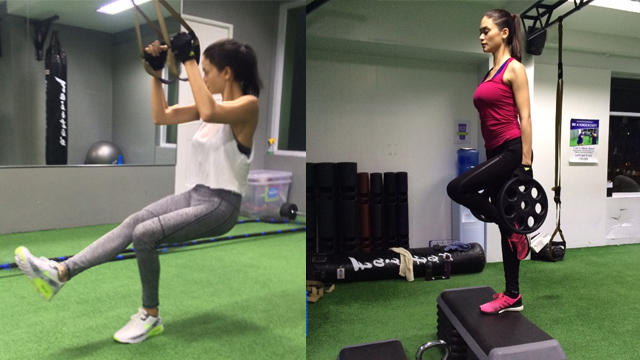 IMAGE Mark Banta
ADVERTISEMENT - CONTINUE READING BELOW
"To have that firm and strong looking legs for the pageant we did a lot of leg exercises, from lunges, squats, to pistol squats."
Coach Mark also shared with us a few tips to fuel in preparation for a workout session, and refuel after without putting all the work to waste.
"When it comes to gearing up before your workout, carbs should be number one on your list. Always take them an hour before you start exercising," he explains. "After workout, we always consume a post workout drink (protein shake), boiled eggs, and chicken breast. Carbs are meant to be your energy source and protein is for faster muscle recovery and repair."
There you have it, Candy Girls. Now we can all start working out like a beauty queen!
Follow Coach Mark on Instagram @gymbassy.