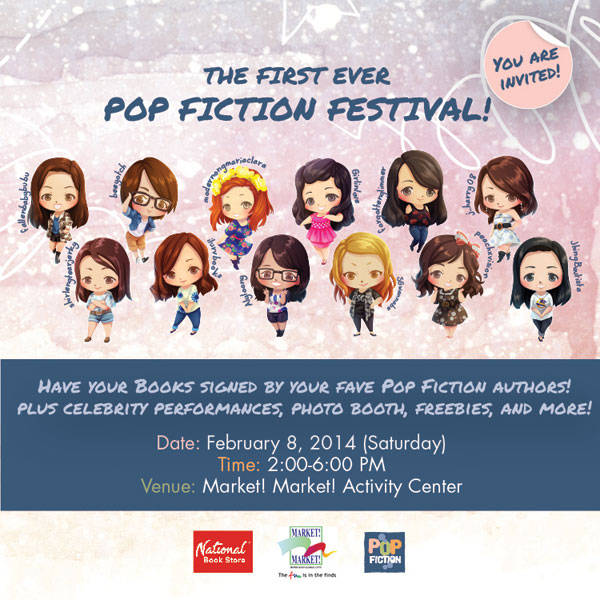 It's approximately 11 sleeps until the first ever Pop Fiction Festival at the Market! Market! Activity Center. And we don't need to tell you this, because you've probably been counting down the days ever since it was announced.
So here's how we think your life will progress leading up to the event.
On the evening of February 7, we imagine you'll be stacking up your collection (obsessively!), making sure there's no copy missing.

via dumandaduman.tumblr.com
ADVERTISEMENT - CONTINUE READING BELOW
You'll definitely be going over your spiel for each author, careful not to sound too fangirly (but don't worry, they won't take it against you if you are!). We wouldn't be surprised if you have flash cards with all the questions you've wanted to ask your favorite Pop Fiction authors!

via i-am-tired-to-feeling-alone.tumblr.com
On the day of the event? You'll totally spazz right before leaving the house. Do I have my camera? Do I have my books? Where is my copy of She's Dating the Gangster Extended Edition?
You'll either meet up with your fellow Pop Fiction addicts or go alone, braving the crowd because you know you'll be in the company of like-minded people. Go ahead and strike up a conversation.
ADVERTISEMENT - CONTINUE READING BELOW

via teendotcom.tumblr.com
At the very moment when you're right in front of the people whose words you spent so many nights with, time will stop and you'll savor it and then before you know it, you're walking away with a goofy grin on your face. And you'll happily skip home, knowing what an awesome day it has been.
ADVERTISEMENT - CONTINUE READING BELOW

via sandiaymelon.tumblr.com
Are we right? See you next Saturday!