Lifestyle
This Is How Many Calories You Gain When You Lack Sleep
Researchers have calculated the precise calorie consumption you get when you skip sleep-and it's shocking!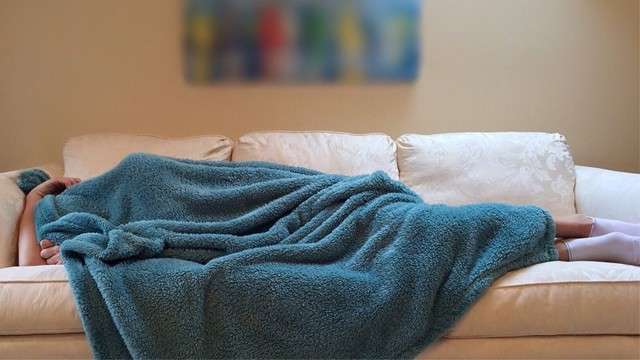 IMAGE Pixabay.com
If you're guilty of staying up late and occasionally skip sleep just to binge-watch your favorite K-Dramas, you're not just gaining eyebags Candy Girls, you're also gaining more fat! 
Did you notice that when you have less sleep, you feel hungrier the next day? Sadly, staying up late doesn't burn extra calories. The researches of the study published in the European Journal of Clinical Nutrition found that people who are sleep deprived consumed an average of 385 calories extra per day. Not so good news if you're limiting yourself to extra snacks, because 385 calories also equivalent to four and a half slices of bread. It's a 135 more calories than the Snickers chocolate bar you just passed on!
The researchers believe that people who don't get enough sleep tend to overeat because they're tired and seek pleasure, so they consume more fat and less protein. Past studies have also linked lack of sleep with obesity and type 2 diabetes—which is no surprise that suggested that the long term effect of not getting enough sleep could add more unhealthy pounds to your weighing scale. (via www.health.com)
ADVERTISEMENT - CONTINUE READING BELOW
So rest your tired eyes, Candy Girls. Limit your K-Dramas to at least 1 to 2 episodes a day. We know we will!
While there is still a long way to go, it's become so much easier to find like-minded people who share the same cause.
It's a game for those who love to play around and break the rules.
Truth is, you don't need to spend a lot to achieve the feed of your dreams or build your portfolio.
Now's your chance to give back.
What's 'savings?' We only know 'merch.'
Feel good by smelling good, without shelling out a big chunk of your allowance!
Ward of the bad juju with the auspicious color red and the happy mouse.
Geraldine is part of Candy Rookies 2020, a group of influential and aspirational college students handpicked to represent #GenerationCandy in the year to come.
Looking to sport the long-haired look?
It's actually not an either-or situation.