Hello there! One of my favorite things to watch on YouTube is videos of people's desk tours. It might be the chismosa in me, but I just love finding out how others organize their things and maximize their space. Also, they're great for finding inspo since I frequently change my setup to make it seem new and fresh.
If you need some inspo as well, content creator and influencer Hazel Quing recently uploaded a video of her home office tour that includes her gaming setup and study area. Check out all things we spotted in her room below:
Hazel Quing's Home Office Tour
Since Hazel lives in a two-bedroom condo, she wanted to dedicate a space for working, which is why she converted the second room into her home office. In that room, she only has one long table that she divided for her work area and gaming setup.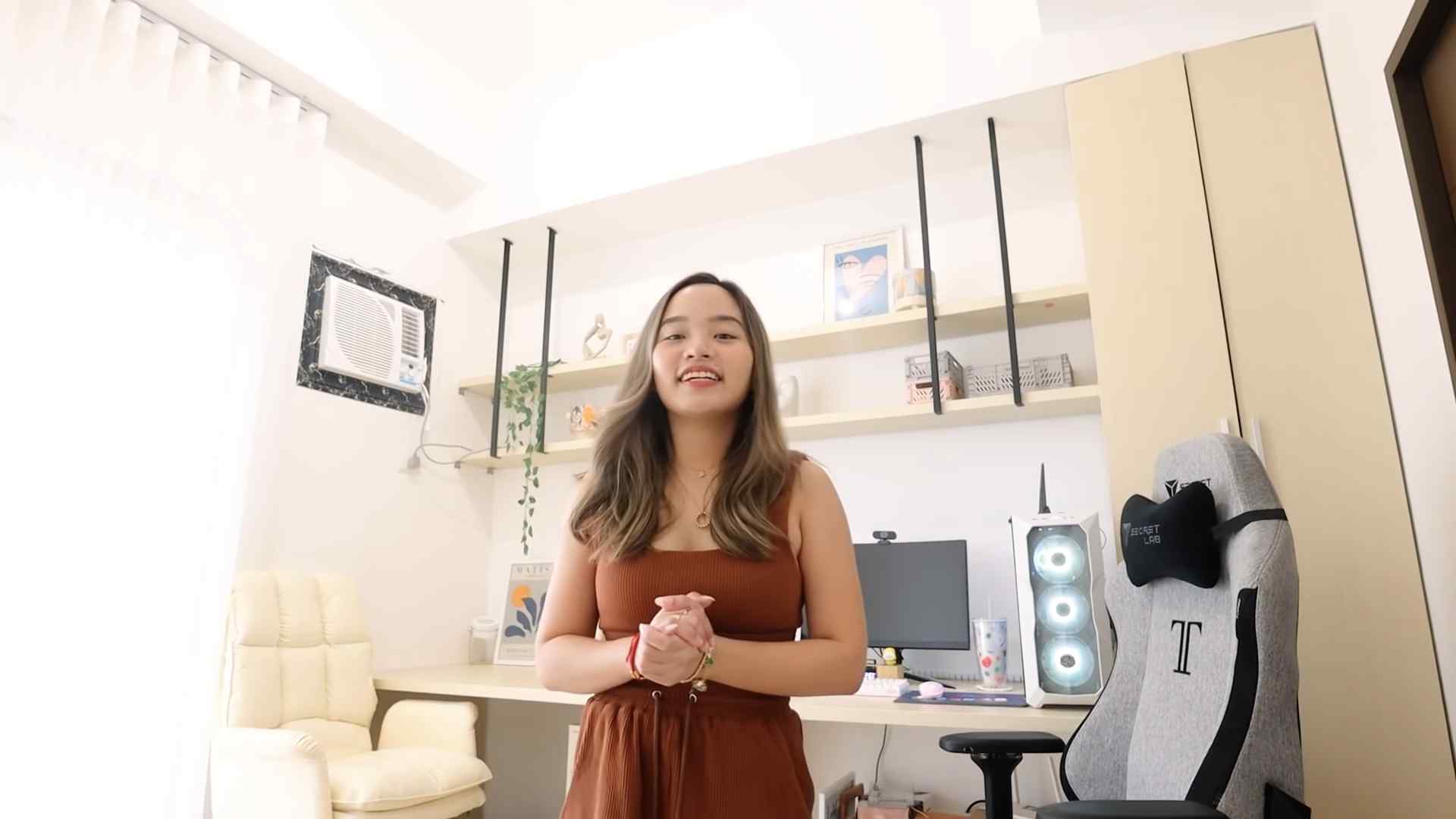 Her gaming setup is fairly minimalist: She has two wireless keyboards (one for gaming and one for actual work), her PC monitor and CPU with transparent panels so you can see the pretty lights, and her laptop with its stand.
ADVERTISEMENT - CONTINUE READING BELOW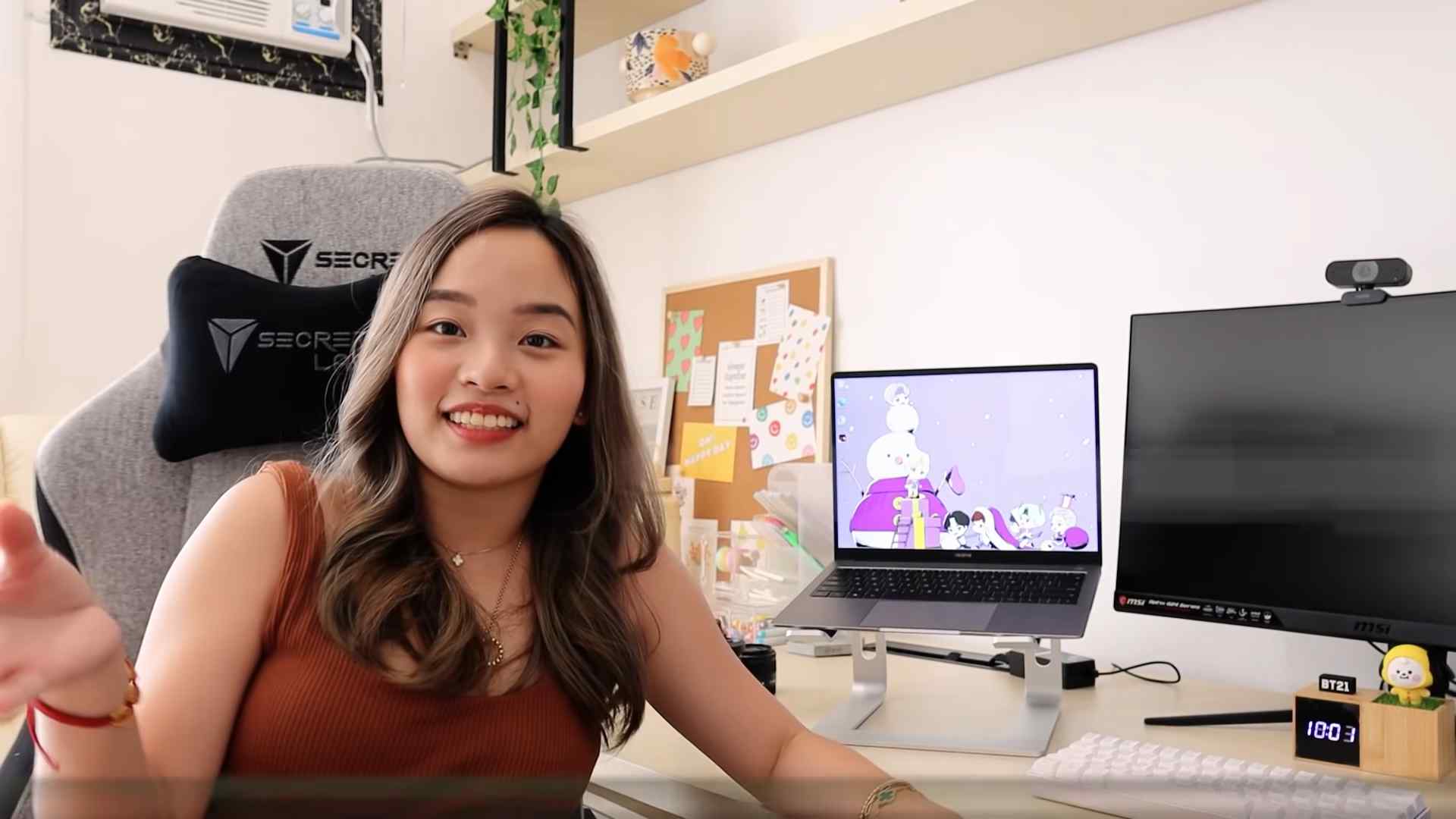 Since she's an ARMY, she also decided to add a few BT21 merch in her gaming set-up like a Chimmy clock, a wireless mousepad, and a super cute tumbler!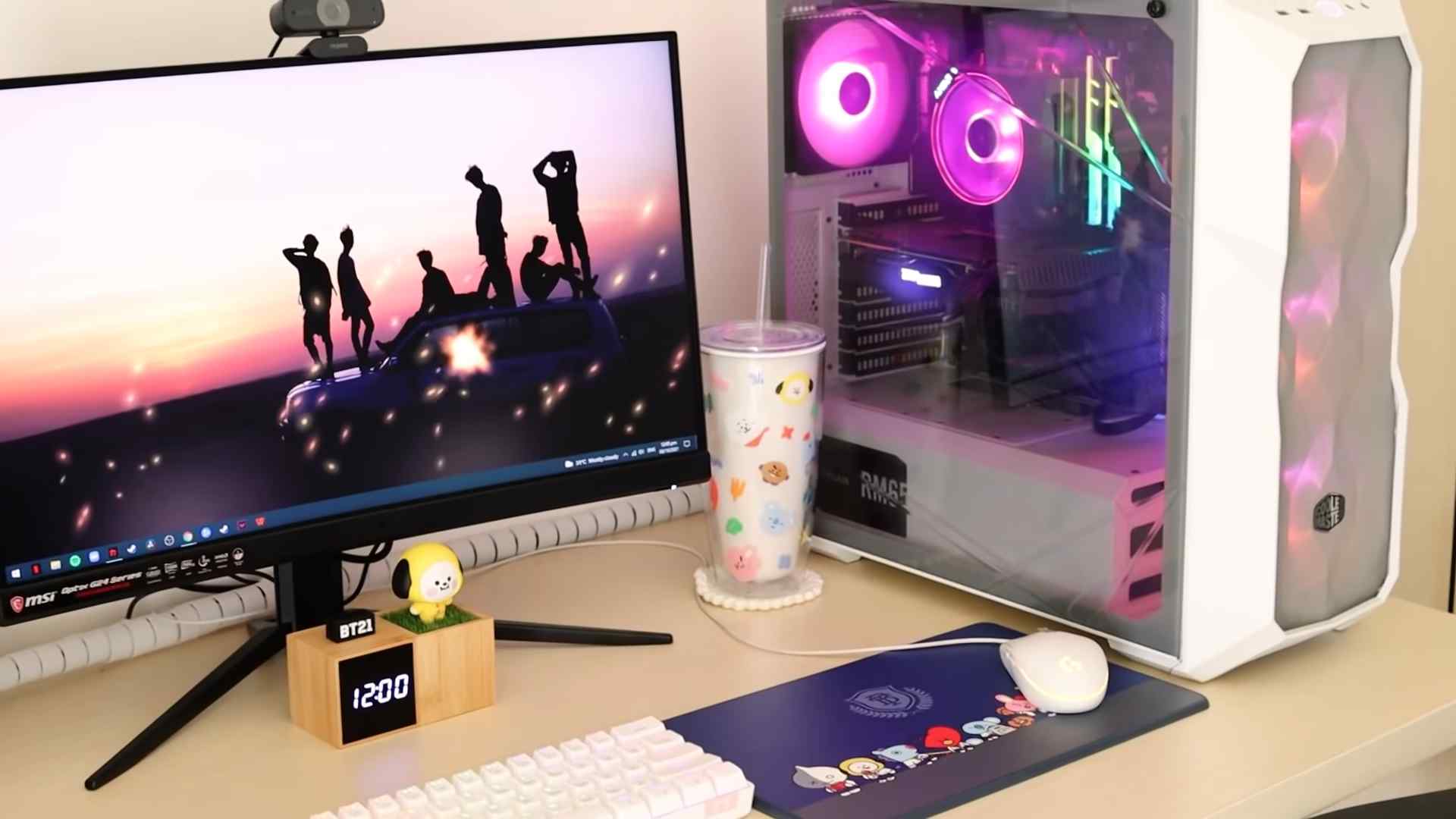 Hazel also invested in a good gaming chair to make sure that she stays comfy while playing.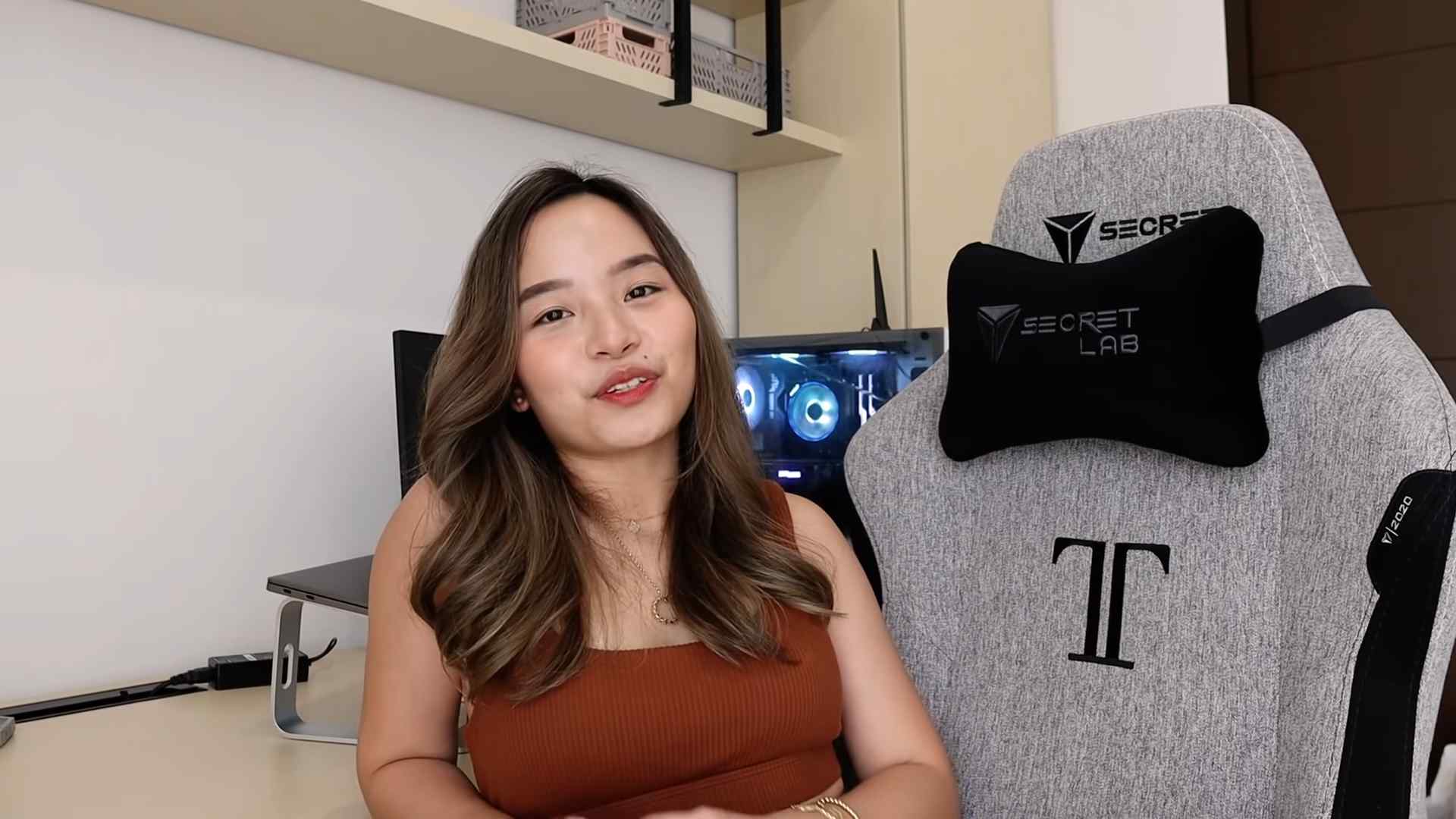 For her work area, Hazel decided to incorporate more color into it while still keeping its minimalist aesthetic. She has a giant corkboard for putting up notes and pictures, a few acrylic organizers for her pens and highlighters, a Nordic-style lamp, and her iPad. She shared that this is the area where she usually does her bullet journaling.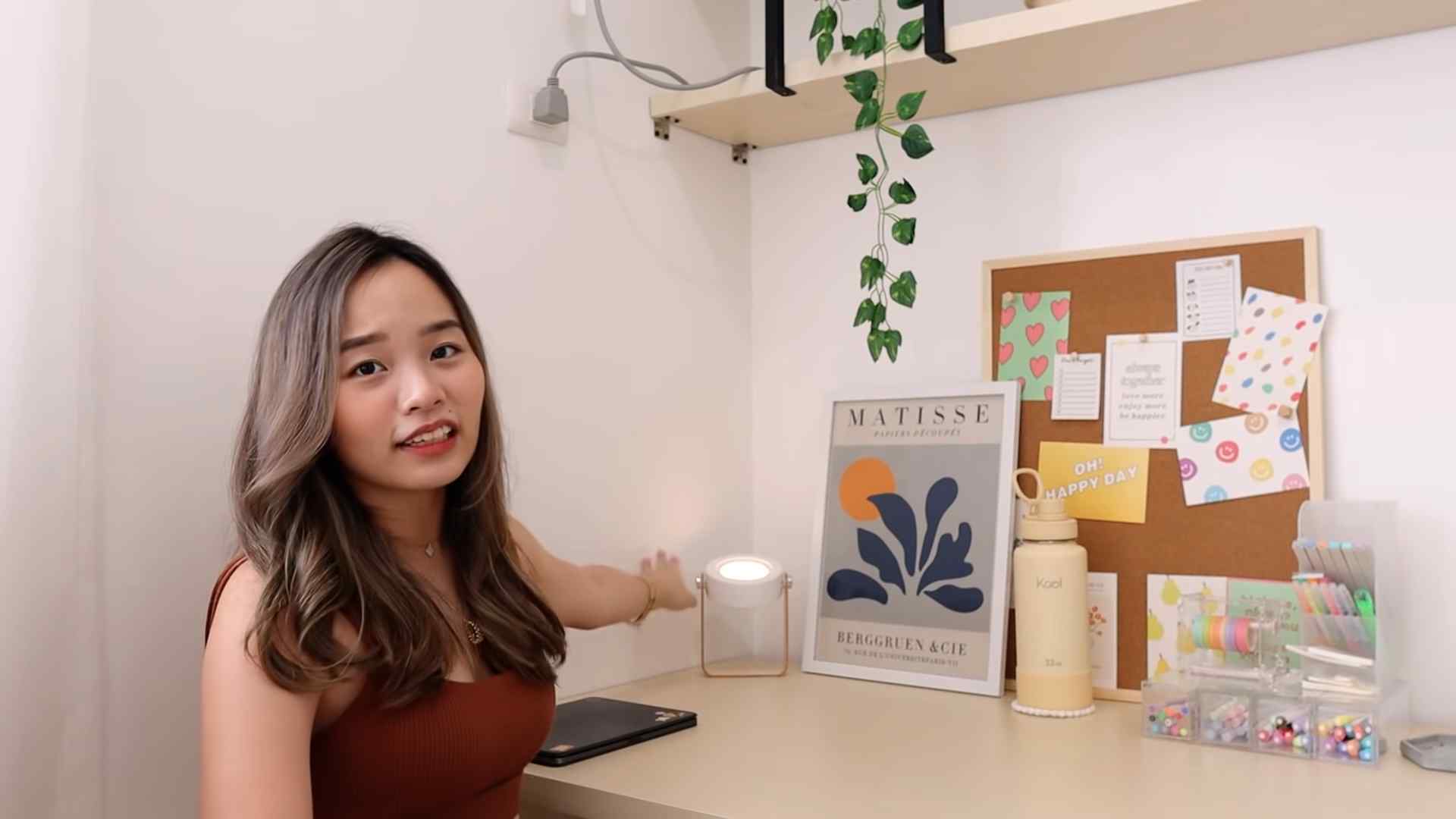 ADVERTISEMENT - CONTINUE READING BELOW
On the shelves above her desk, Hazel has ~*aesthetic*~ pots, framed prints, and extra notebooks.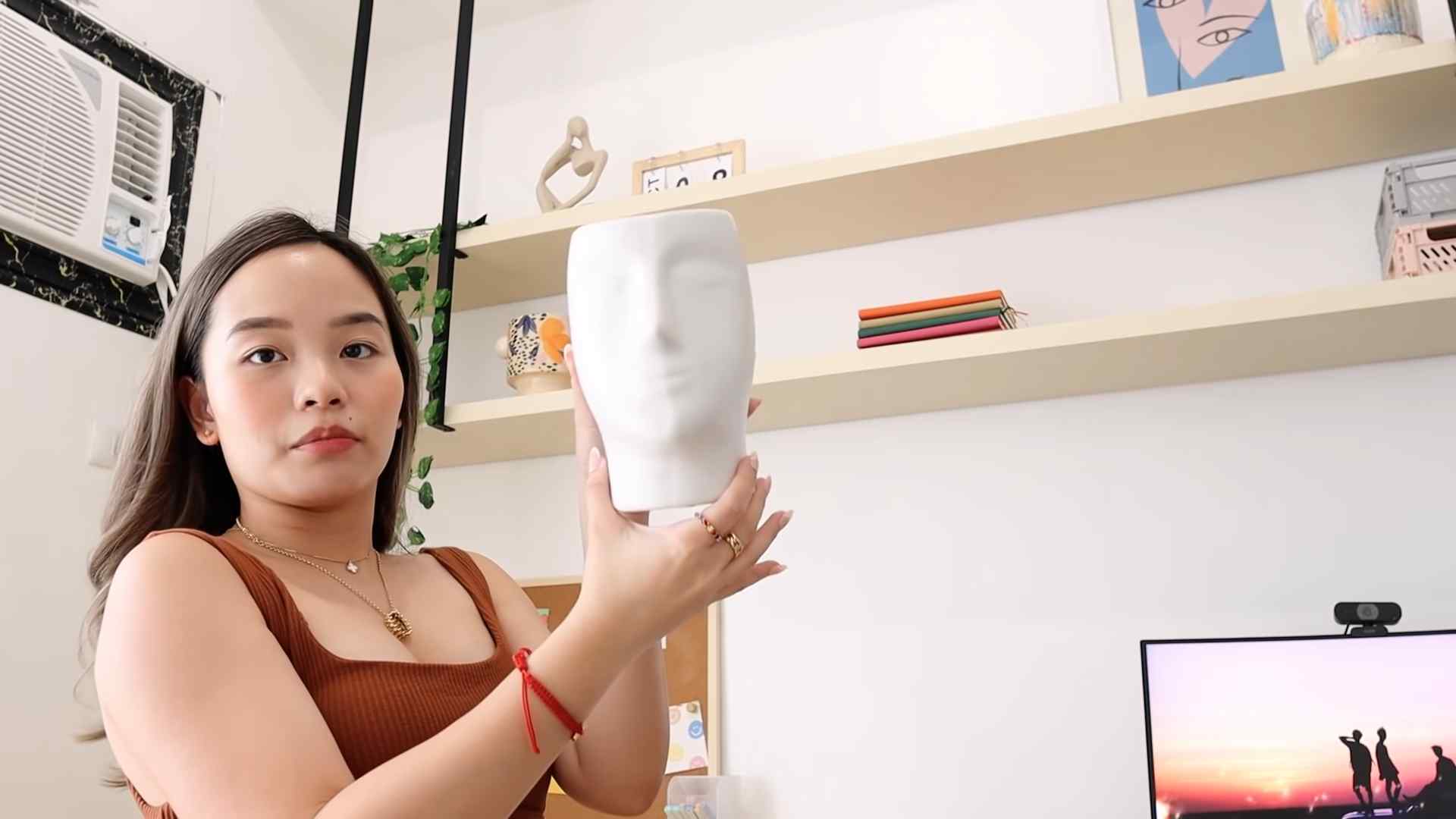 Watch Hazel's full vlog below: