Grace Palicas started training under Apo Whang-Od, the last mambabatok (traditional tattoo artist) of their generation, when she was only 10 years old. In a previous interview with BBC, Whang-Od revealed she could only pass on the craft to those from the same bloodline, which is why she chose to her train her grandniece. According to the interview, they believe that "It has to be within the same family because if someone else who is not from the same bloodline starts tattooing, the tattoo will get infected."
While Whang-Od is known to stay in Buscalan, Grace has been representing their culture and craft in various national tattoo festivals in the past several years. Luckily, she will be in Manila for a few days this month:
From October 22 to 25, you can book your session by contacting Bahaghari Tours at 0932-3130548 and 0936-4374390.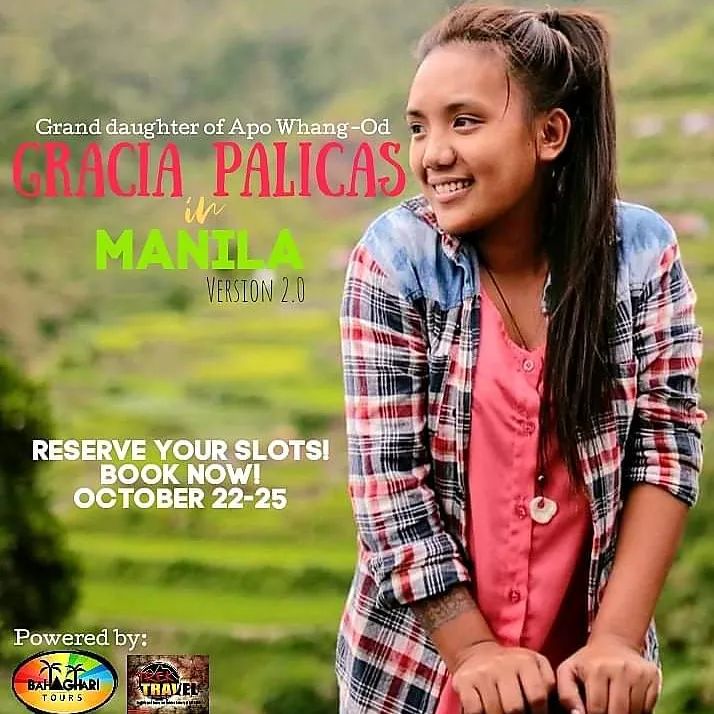 ADVERTISEMENT - CONTINUE READING BELOW
In the following week, you can still book a slot from October 28 to 31 from 1 to 9 p.m. by messaging Artcoholic on Facebook.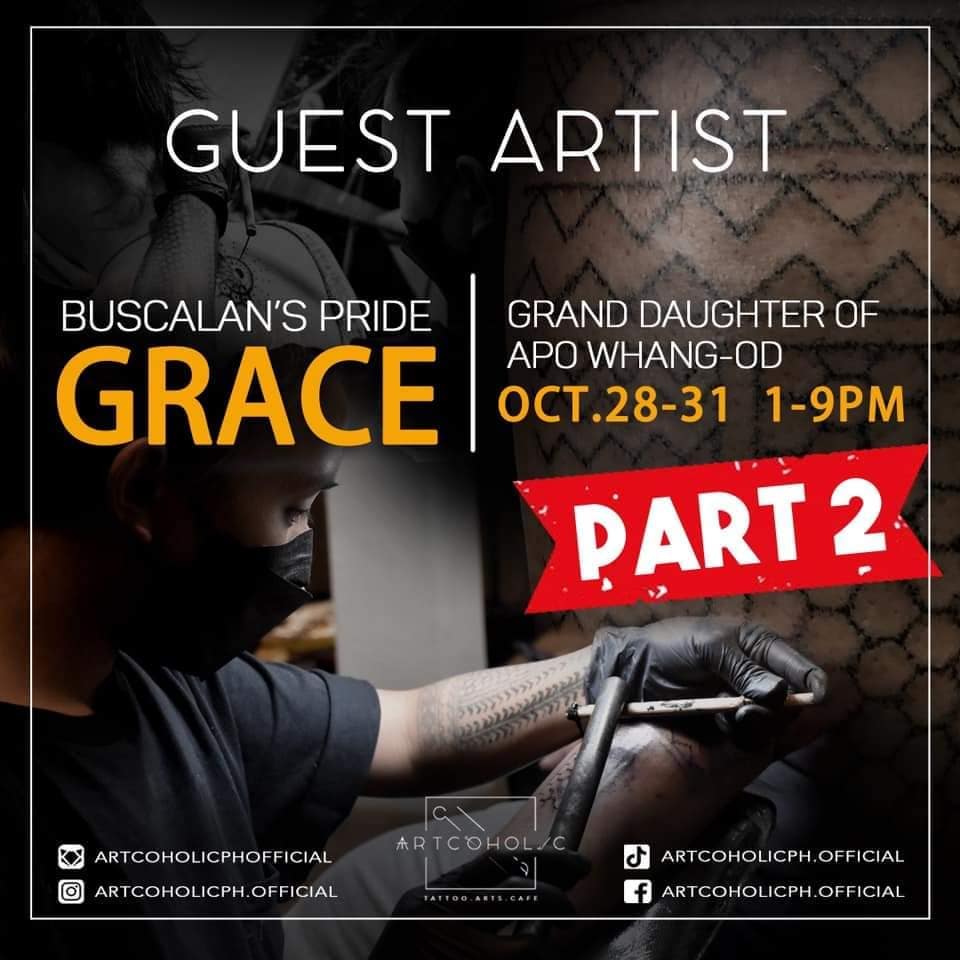 ICYDK, Whang-Od has been nominated for the Gawad sa Manlilikha ng Bayan (GAMABA) or the National Living Treasures Award in 2018, and was also given the Dangal ng Haraya Award for Intangible Cultural Heritage by the National Commission for Culture and the Arts (NCCA) in the same year.
Both Whang-Od and Grace are still based in Buscalan in Tinglayan, Kalinga. Learn more about their culture and traditions here.
READ MORE
Anthropologist Weighs In on What Went Wrong with Nas Daily and Whang-Od
Benguet Women Weavers Make Clothes for This Sustainable Fashion Brand