It's a Friday night, and all are busy with their business, making sure that the last work or school night of the week is well spent, whether it be with friends, family, a good book , or your lazy dog. But there's one thing different stirring along the lanes of Maginhawa. The affair occurs behind closed doors, yet once you enter, the atmosphere is freer and more progressive than any other meeting of great, talented minds and the most eccentric and smartest of people.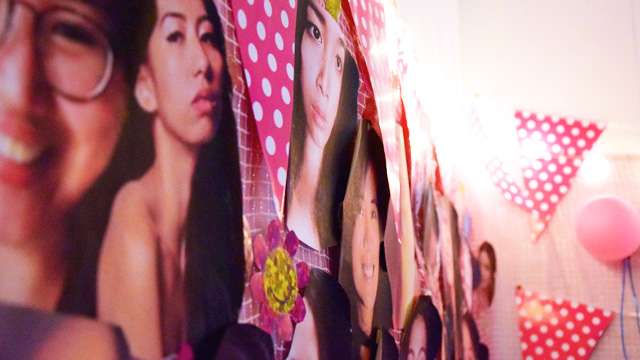 Project 20 Artist Space and Gallery is home to the works of 35 female artists as they show the world just how important art is for expression and identity. This gathering is aptly called Girls, Girls, Girls, and art spanning from the medium of the canvas to the film screen are featured as guests wine and dine and just be merry.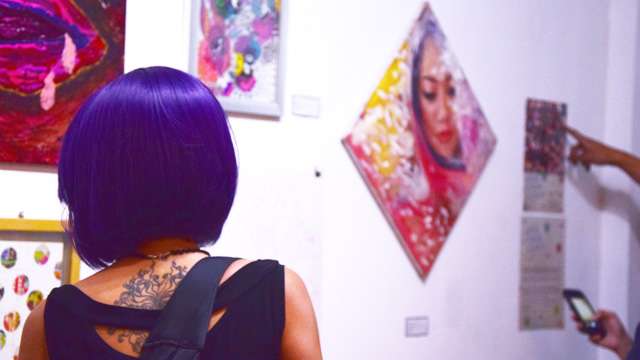 ADVERTISEMENT - CONTINUE READING BELOW
As the night lived on, it was clear that the project was not one to stir hatred among the sexes; rather, it's to genuinely showcase the struggle, the intricacy, and finally the sweet success and beauty of being a woman and an artist in this day and age. Each work in the exhibit told a different story through different platforms, revealing the uniqueness of each piece. Much thought was put into each and every stroke, take, and click of a button, and this attention to minute ideas resulted in an exquisite collection of art.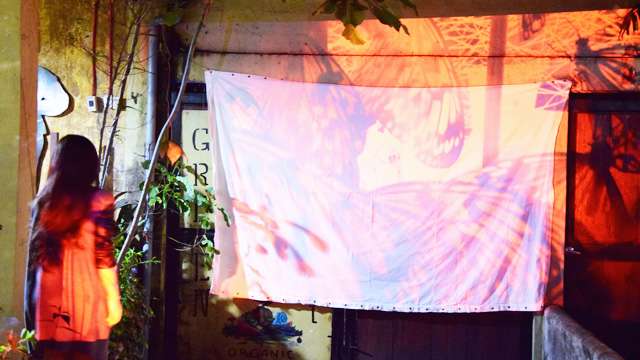 We were able to talk to some of the artists and ask them about their work, their experiences in their field, and the advice they'd give to aspiring artists.
"Most of us are from UP Fine Arts, some from UP Film, so mostly we were able to collect the art for the exhibit from friends or friends of friends. We merged together, and now we're here. We aren't limited to UP students though. Our exhibit is quite diverse." —Aya Ng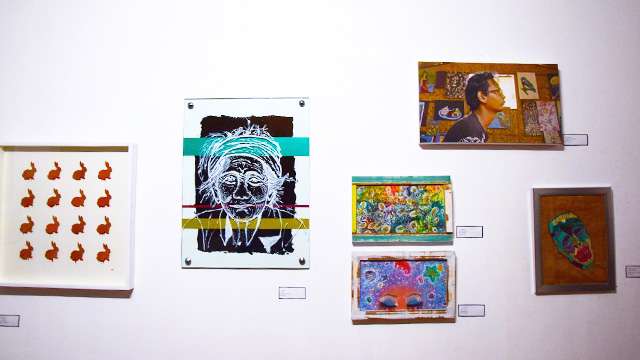 "Art making is very personal. It isn't just technical. It takes much reflection as well. That's why a lot of artists tend to stop creating when something unfortunate happens. A lot of female artists I know take inspiration from love and death. Those are two things I think that make you stronger as a person when you go through it. It's horrible, having to go through it, but once you get over it, you can come out stronger." —Eleanor Giron
"Don't get pressured with the demands of society. When we're young, it's pretty natural and common to not know exactly what we want. Keep trying and experimenting because our failures today, someone ten years from now will relate to that failure. We don't see it now; we're all waiting for the successful point. But all these failures are successes for someone else, so it's okay to fail." —Alyssa Suico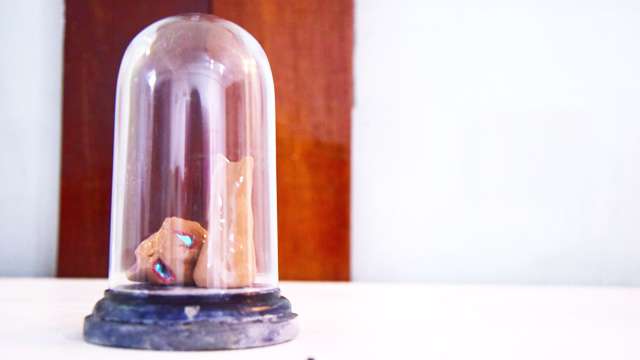 ADVERTISEMENT - CONTINUE READING BELOW
"Art is a catalyst for change. Everything is a process. Art helps people become more inspired to do things in various ways, like sparking dialogue." —Lee Paje
What better way to begin the end of women's month? Girls, Girls, Girls will run from March 31 to April 20, 2017 at the Project 20 Artist Space and Gallery in Maginhawa.