Hoarders of books, school supplies, and art materials, listen up. National Book Store is having a month-long sale this August and you're all invited to buy as many things as you want for only half the price! That's right, you can get up to 50% off on books, school supplies, gift items, and even Christmas items on selected items! What's more, there's also a chance you take home some freebies on items marked with a sticker.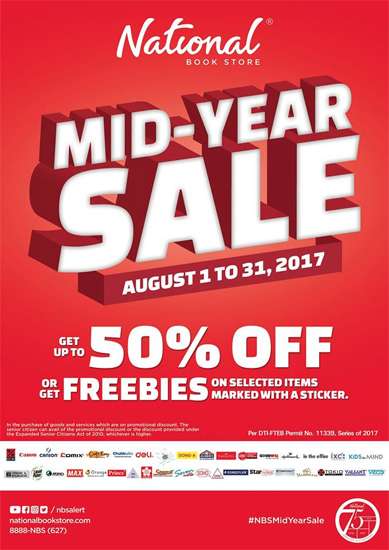 It's still a month before the "ber" months start rolling in, but it's never too early to get your Christmas shopping done especially if there's a mid-year sale happening!
Visit National Book Store's Facebook page for more info!
Happy shopping, Candy Girls!
ADVERTISEMENT - CONTINUE READING BELOW