If you opened your Friendster account this weekend and started wondering if you were at the right website, well, you were!
Friendster has decided to turn up the fun and listen to what its young, hip, Asian users want—a better, more enjoyable, more personal experience.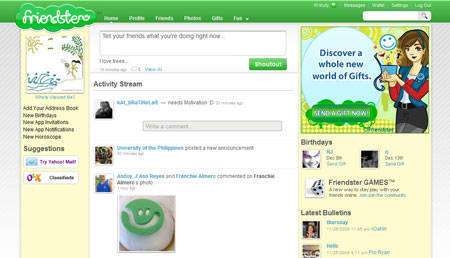 They've pulled out great new features, like a more organized and streamlined profile page, a more colorful and dynamic website design, faster photo uploads (you can put up 1,000 a day, if you can take that many!), an improved shoutout stream, games, and a Friendster gift shop and wallet, which you can buy prepaid cards for at any 7/11! (So you don't have to ask your parents if you can use their credit cards anymore.)
ADVERTISEMENT - CONTINUE READING BELOW
If you're worrying about your page customizations, don't worry! The new layout will keep all your custom codes so that your profile will still be uniquely you.
Are we friends yet? Add Candy on Friendster!