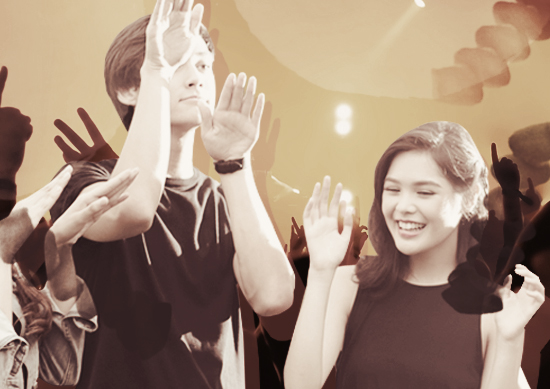 Have you had that guy friend who seemed like your potential bae? Maybe you had a crush on him, or maybe he showed genuine interest in you. Either way, you liked him enough to actually spend time with him, but only if without the pressure of going on an actual date.
But where do you actually go and what do you actually do with that guy? Below, we list friendate places and activities that will let you two spend some quality time, minus the awkwardness.
Dorky friendate at a book fair
On the friendship meter: Slowly discovering your shared interests
Do you both love reading? That's a good place to start your connection. Whether or not you love to read the same materials, discussing literature is always a constructive activity. Who knows, you might even uncover your other shared interests! Get started at the Manila International Book Fair that will run from September 16 to 20 at the SMX Convention Center.
Total legwork at a food or walking tour
On the friendship meter: Past the early self-conscious stage
Going on food or walking tours rids you of the pressure to act so reserved or rehearsed because the focus is not about the two of you, but about the activity and exploration. At the end of the tour, you can sit back, relax, and talk about the experience. Why not join Carlos Celdran in Intramuros for some history or Ivan Man Dy in Binondo for good food?
All-out cheering at a basketball game
On the friendship meter: Comfortable enough with each other to engage in healthy competition
ADVERTISEMENT - CONTINUE READING BELOW
Do you happen to be in different schools but are good enough friends to not bicker about your respective teams? You can even bring along your other friends, too; it will prove just how good your connection is that you can even bring other people together. It's UAAP and NCAA season, so there are loads of games to enjoy watching.
A game of wits at board game night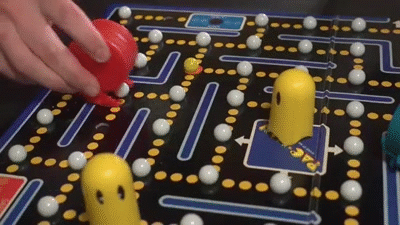 via ramboblue.com
On the friendship meter: With enough trust and confidence in each other's capacities
You get challenged by each other's wits, so come together for dinner and board games. Combine the two activities for friendly competition that can help you avoid any pressure or awkwardness. Check out places like Ludo: Boardgame Bar & Cafe, The Appraisery, or Gerry's Jeepney.
Getting cultured at a museum
On the friendship meter: Deep enough to talk about actual ideas
He's that guy you can discuss deeper things with, from your thoughts on politics to religion, culture to arts, you name it. That's why it's totally natural that you check out museums and galleries together. If you haven't yet, take a trip to the National Museum, Ayala Museum, or Pinto Art Musuem.
Losing yourselves at a concert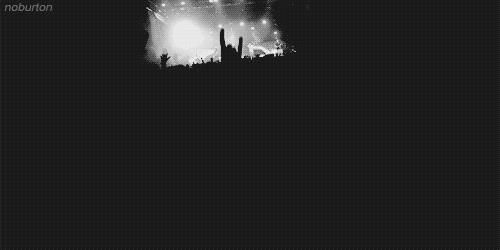 via inmyheartforeversummer.tumblr.com
On the friendship meter: Feeling that meaningful connection you share through music
You're not exactly a couple (yet), but you do know he's your music soul mate. So when the opportunity comes, be sure to purchase tickets to watch your favorite artists. Watch for our guide on concerts you should watch to stay updated.
Binge-eating and shopping at the weekend market
On the friendship meter: Totally close and comfortable that you can have fun doing just about anything
He's the most bae-material of all your guy friends because you can do just about anything, even some customary couple-y stuff, without feeling bored or awkward. You're almost at that level of a relationship, but you just want to enjoy your closeness. Get ready to eat and shop at the markets in Salcedo, Legazpi, and Greenfield.