We don't know about you, but we've been pretty obsessed with home organization content lately. You know those ~super satisfying~ fridge restock videos you see on YouTube and TikTok? Well, as it turns out, they can be pretty informative too. 
Exhibit A: Maris Racal's recent refrigerator vlog. If you think watching a 20-minute in-depth fridge declutter is boring, this entertaining video will definitely make you think twice. Thanks to Maris' witty personality and unapologetically sabaw jokes, the mundane task of tidying up your ref actually seems fun for once. As Maris walked us through the contents of her fridge, she also dropped loads of useful organization tips. 
And yes, we did take notes for you! So before you go for your next grocery run, check out these four smart organization tips we picked up from Maris: 
1. Use clear containers to organize different types of food. 
To make everything easily accessible, Maris uses clear storage boxes to divide different types of food. "Na-realize ko na maganda pala yung nakikita mo na naka-drawer siya para alam mo na agad kung ano na yung mga ulam mo. Kunwari nababawasan siya, alam mo na agad kasi memorize mo na kung saan nakalagay yung mga bagay bagay so sobrang laking tulong 'to 'pag nag-grocery kami," she explained. Notably, Maris also keeps separate microwaveable containers for leftovers so that she can directly reheat food there when necessary.
ADVERTISEMENT - CONTINUE READING BELOW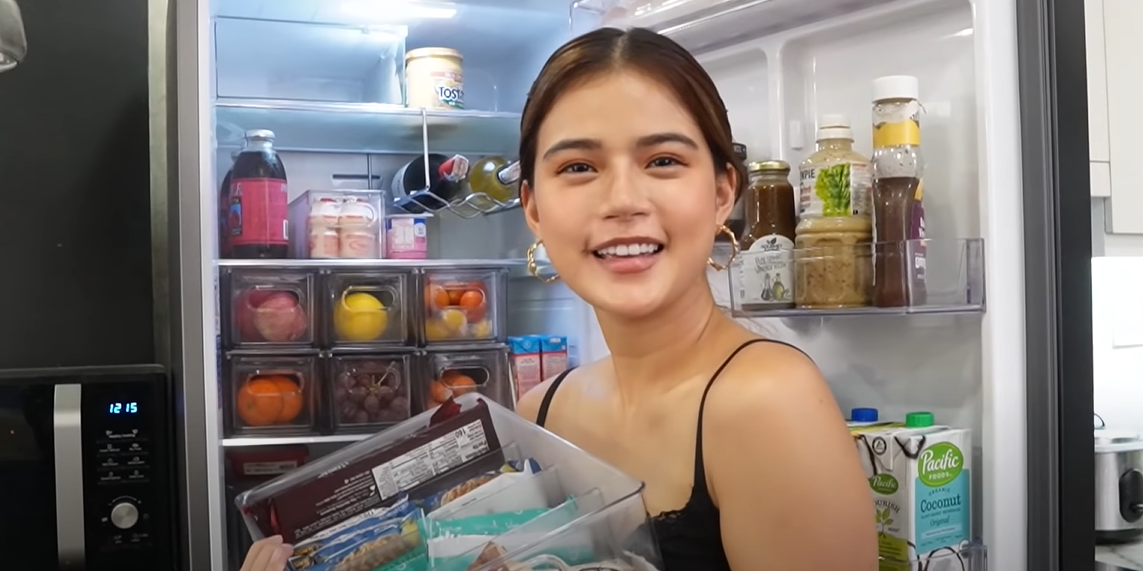 2. Choose a fridge that matches your kitchen's aesthetics. 
For that clean and streamlined look, Maris chooses a white and gray fridge that seamlessly blends into her kitchen's monochromatic color palette. The matte door is also the perfect contrast to her glossy marble countertops!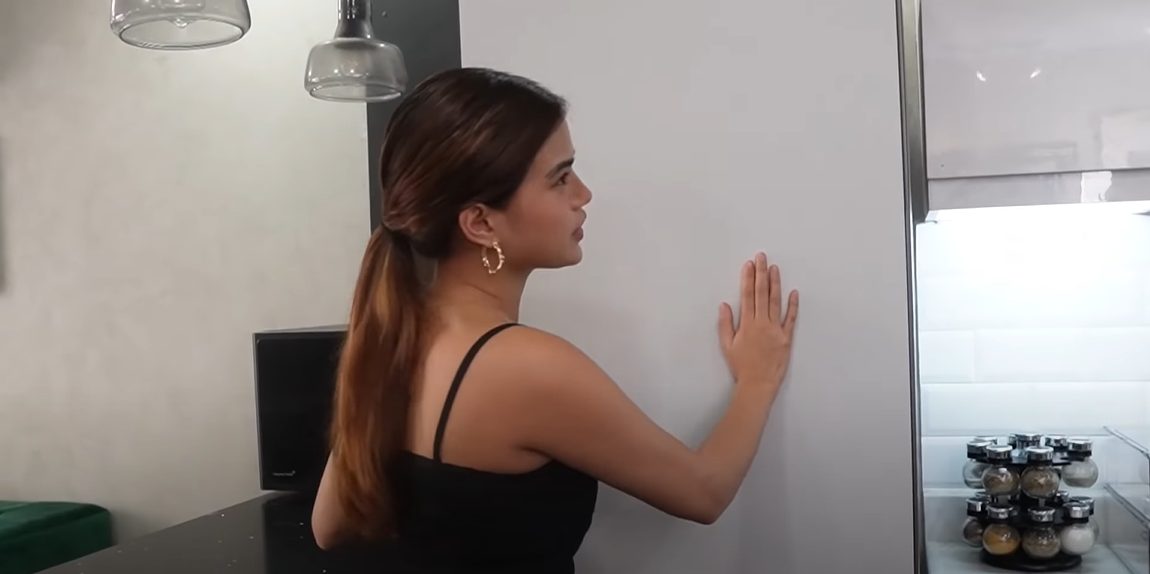 3. Learn to work with what you already have. 
Because Maris couldn't find transparent containers that perfectly fit her ref's upper shelf, she just decided to reuse the plastic egg trays she got from the grocery store. Apart from reducing waste, this tip can also help you save more money in the long run.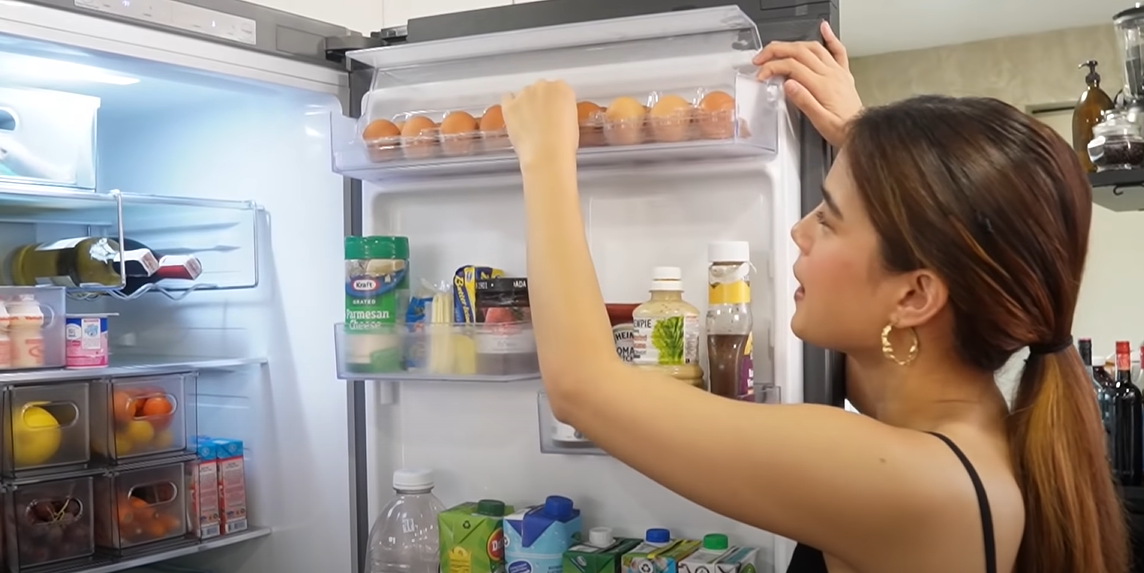 ADVERTISEMENT - CONTINUE READING BELOW
4. Arrange your food strategically. 
Maris organizes her groceries by row, with drinks and sweets on the top shelves and vegetables and fruits on the bottom ones. Her pantry staples and favorite treats are placed in front of everything else so that they're always within easy reach. She also maximizes her fridge space by storing items they don't typically use behind the storage boxes. For instance, she keeps her ssamjang sauce behind her favorite yogurt drinks because they don't typically eat Korean food at home.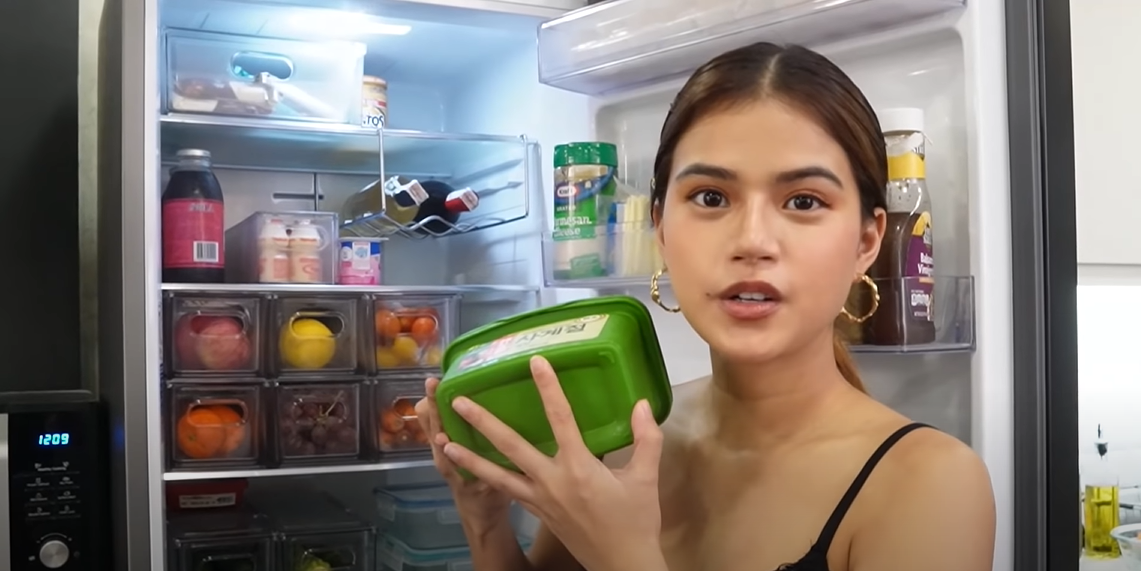 ADVERTISEMENT - CONTINUE READING BELOW
If you want to learn even more home organization tips, you can watch Maris' full vlog here: 
READ MORE: 
WATCH: Maris Racal Plays Fake or Fact, Answers *Assumptions* About Her
Maris Racal Had the ~*Cutest*~ Reaction to Rico Blanco's DIY Haircut
10 ~Stylish~ Monochromatic Outfits We're Copying from Maris Racal
FYI, Maris Racal And Carlo Aquino Will Star in an Upcoming Rom-Com Series