Ever wanted to indulge in the best steaks and ribs at an affordable price? Then Beeffalo by Hotrocks is just the place for you! Take your family, your barkada, or your boyfriend out to dinner and be delighted by the delicious dishes this cozy resto has to offer.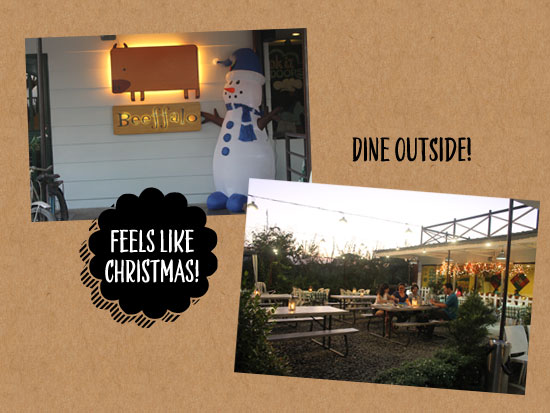 Beeffalo is located along an inconspicuous street in Marikina City (don't worry if you can't find it at first, they did that on purpose!). This restaurant gives you a choice of eating al fresco or indoors.
ADVERTISEMENT - CONTINUE READING BELOW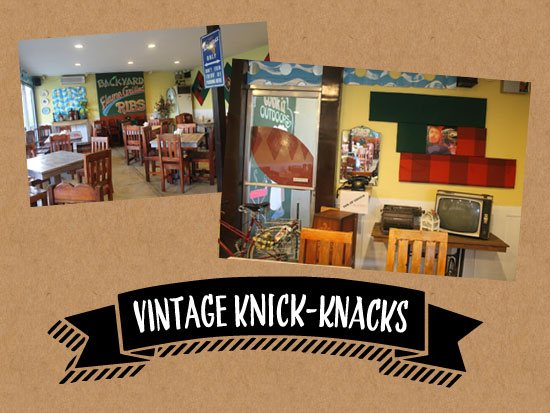 The place looks like a residential house, making it very comfortable and homey. As you walk into the restaurant, it's as if you're transported back to the 1950s: vintage objects adorn the area, and the whole venue has a totally early American vibe.
Louie Abad, the general manager, his wife Girlie, the Executive Chef, and their partner Caren Diaz decided to open Beeffalo last October 2013. They have worked together before for another restaurant, Hotrocks. Beeffalo still has traces of Hotrocks, but their new restaurant has a new and different concept. The restaurant stays true to its name, for beef is their absolute specialty (and they serve buffalo wings too!)
ADVERTISEMENT - CONTINUE READING BELOW
Beeffalo sells mostly American dishes with some Filipino favorites. And their bestsellers? Baby back ribs and steak!

To start off your meal, we suggest trying out two soup options: the Seafood and Corn Chowder and the Roasted Pumpkin.

ADVERTISEMENT - CONTINUE READING BELOW
The Taco Barbeque Salad was a delicious combo of meat and veggies!
You cannot miss the Buffalo Wings here! They came with two sauces: sweet and spicy, both perfect for the wings! Warning: if you think you can handle the spicy, get ready to be blown away!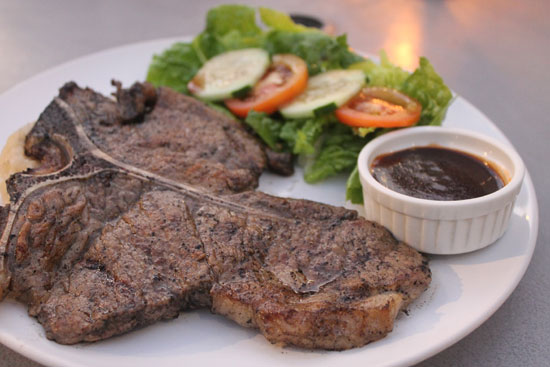 For the main course, their specialty is definitely what you should try first! Come with a huge appetite cause you won't be able to resist the juicy Porterhouse Steak-- the meat is tender and cooked to perfection.
ADVERTISEMENT - CONTINUE READING BELOW

Plus the full slab of Baby Back Ribs was absolutely flavorful (and the homemade barbeque sauce just completes the meal!)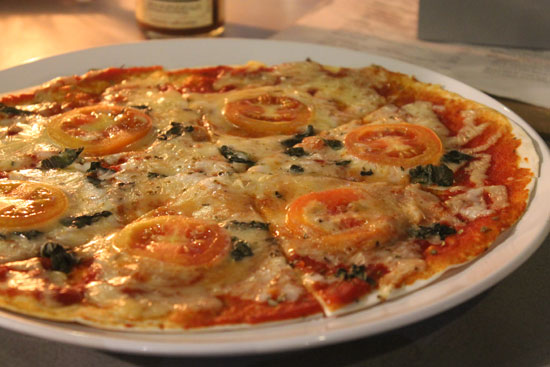 ADVERTISEMENT - CONTINUE READING BELOW
Beeffalo's menu isn't just classic American favorites! They also serve thin crust pizzas, and a variety of side dishes to choose from! We loved the Margherita Pizza and the Classic Potato Mash.

To finish off an absolutely stuffing meal, you can choose from a variety of desserts! The sweet and light Dulce De leche Cheesecake and Brazo De Mercedes are our top choices!
ADVERTISEMENT - CONTINUE READING BELOW
The next time you're thinking of where to eat lunch or dinner, go ahead and try out Beeffalo! You'll be coming back before you know it because the food is just irresistibly delectable.
Beeffalo by Hotrocks is located at Lot 6, Block 3, Mayor Gil Fernando Ave, Marikina, Metro Manila on 11am-11pm Sundays to Thursdays, and 11am-12mn Fridays and Saturdays.