Fun facts about the boys. Get to know One Direction's favorites—from movies to songs to artists they wish they could see in concert.
Dress like 1D. Get tips from the fashion editorial on how to cop the Brit boy band's style.
Dress 1D! Check out the super cute paper dolls and the outfits that you can mix and match. Bonus: you get a paper doll of your own so you can couple up with your fave One Direction member's doll!
Join the club. Learn all about the official street team of the band here in the Philippines.
Lots and lots of photos. From a scrapbook to some of the cutest photos they've posted online to a huge pin-up featuring two photos of the lads.
Have you gotten yourself a copy? Tell us what do you love most about the mag!
The One Direction Collector's Edition Fan Magazine is available at all leading bookstores and magazine stands for only P150.
ADVERTISEMENT - CONTINUE READING BELOW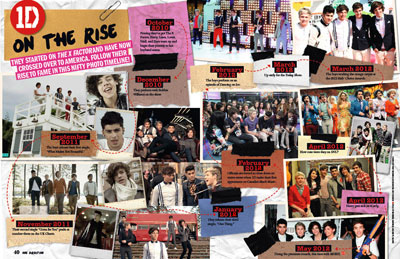 ADVERTISEMENT - CONTINUE READING BELOW