Lifestyle
Fictional Characters We Wish We Were Friends with in Real Life
Sometimes, you just know in your heart that you and this character will definitely hit it off. Well if he or she actually existed, that is.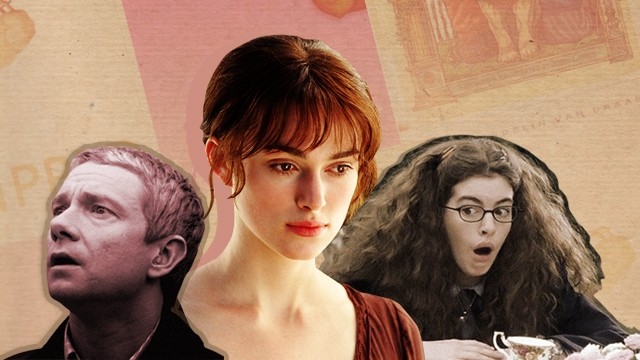 Fred and George Weasley from The Harry Potter series

The Weasley Twins are the notorious pranksters of Hogwarts. I mean, even their own professors find them amusing. You can count on them and their striking humor even in the worst possible situation. Their sassiness and all-around happy energy will make their company something you will never get tired of. Plus, you get access to the infamous joke shop in Diagon Alley!

Aslan from The Lion, The Witch, and the Wardrobe

We all, at one point in our lives, wished for a pet lion but once Narnia hit the big screen, we wanted one as our best friend. Throughout the series, we see Aslan protect Narnia from evil and help get Peter, Lucy, Edmund and Susan back on the throne. Not only will Aslan be your fluffy guide and protector, but he will also act as your moral compass. Aslan sees all, and knows all.

John Watson from the Sherlock Holmes series

Becoming friends with John Hamish Watson means having blog entries written about you, your lifestyle, and whatever it is you're up to. In the book, you can see that even though Sherlock's lifestyle isn't exactly the easiest to keep up with, Watson still manages to stay alive, and loyal to him. He's the type of friend you can always count on to be there, and to be dependable even when you're being a total airhead and your level of conceit is off the charts.

Mia Thermopolis from the Princess Diaries series

Whether it be before or after knowing Mia is actually the princess of Genovia, we all secretly want to be her best friend. Not only will we have fun paintball-art making sessions in her apartment, but we will also get to gush about Michael and listen to his band practice. Post-princess announcement, Mia transforms into this clumsy and lovable princess that we can all relate to—well not the coming-from-royalty part, but how she loves her cat to death, and how she knows that a tub of ice cream can solve most problems.

Elizabeth Bennett from Pride and Prejudice

A strong female presence in her time, Elizabeth Bennett is a woman who is not at all afraid to speak her mind even when she's aware of the criticisms to follow. She is smart, honest and independent. She is the kind of friend we all wish to have, and hope we could eventually be.

Juli Baker from Flipped

Surely one of the best fictional leading ladies out there, Juli Baker is a great friend, an amazing daughter and frankly, the best mama hen out there. She is the most persistent and determined heroines you will ever come across. She is constantly standing up for what she believes in—like her beloved sycamore tree, and treats people with the kindest heart. Even though her aggressive methods to attract Bryce Loski was a bit unorthodox, her intentions were pure. Juli Baker is the type of friend who's going to have your back, and stand up for you, no matter how inconvenient the circumstances are.
Will your friendship survive the wrath of thesis?
Here are a few things that might help.
Fast cars and dark roads don't mix.
BTS' agency already made the official announcement.
The deep red lipstick shade flatters all skin tones!
The 19-year-old dancer also appeared in the music video and on Jimmy Fallon's show along with her dance crew The Lab!
This is straight out of a teleserye!
It'll be available in five cute colors!
Sometimes, it only takes a few simple additions to brighten up your area and inspire you to stay productive.