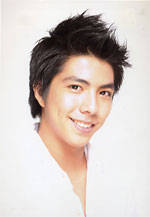 BENJ
Name: Benj Pacia
Birthday: August 11, 1988 (16)
Hobbies: Collecting car-related items, playing video games and sports like basketball and table tennis.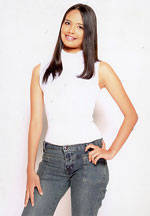 ADVERTISEMENT - CONTINUE READING BELOW


MEGAN
Name: Megan Young
Birthday: February 27, 1990 (14)
Faves: Pizza and sinigang, and watching Harry Potter flicks.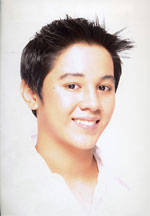 KIRBY
Name: Kirby de Jesus
Birthday: March 17, 1989 (15)
Hobbies: Playing Counter-Strike and cleaning my room!

.~'* GRAB THE MAG! *'~.

Check out the rest of your StarStruck faves in the January-February 2005 issue of Candy!

For back issues, call Loel/Vivian at Filbar's, Inc. 4162459/4139688/7262784
>
ADVERTISEMENT - CONTINUE READING BELOW