We caught up with one of our former interns Reese Lansangan to ask her about the art of making collages and find out what she's been up to lately. If you didn't already know, apart from being super crafty, Reese is also a singer-songwriter (we had her and Kai Honasan on the very first webisode of Candy Jams!) and she just released her very first album Arigato Internet last week. We talked with her one afternoon about her creative process, her dream collaboration, plus why making collages is a pretty cool thing to do.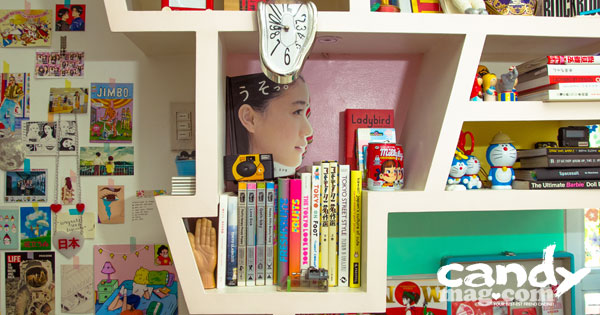 How did you get into collages?
I was trying to learn Photoshop. There weren't tutorials on YouTube yet at that time. Then I saw this artist online who was making collages. I tried to study his style—which looked really flat, almost like a painting. So that's how I learned. I tried to emulate the style of Eduardo Recife (Ed's note: You can check out his work here). I was super active on DeviantArt! And I was also into scrapbooking when I was in high school—everything was cut and paste!
ADVERTISEMENT - CONTINUE READING BELOW
Do you prefer doing it by hand or digitally?
I find that it's easier for me to do it digitally. I don't hesitate on the materials I'll use. You can change the colors easily. You can flip an image, change the size. You can manipulate the materials easily. But with analog, it's nice because I can do it quickly. And you can't overthink it because you have to make do with the materials you have. You can't really manipulate too much.
What's the inspiration behind your collages?
Usually it's the image that prompts me. Like if I find a particular picture, I'll build the story around that. Sometimes I'll see a photo of a jellyfish and I instantly know the layout that I'll make for it. Right now, I'm doing a lot of client work so I have the brief as a guide. And then I work backwards trying to find the materials needed for the output.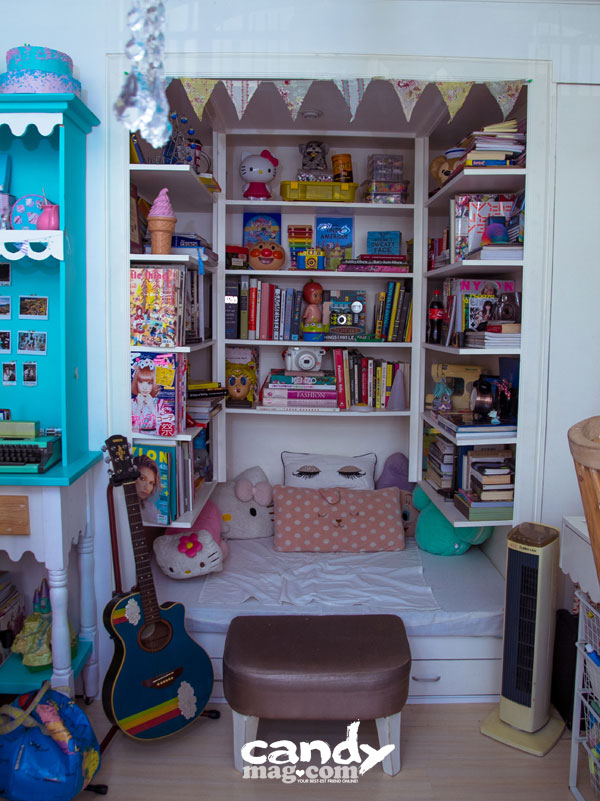 Who's one artist you'd love to work with?
Leeroy New! I've always been fascinated with sculptures. I used to see his work in Ateneo and I was really interested in his installations. I don't know how it'll work but in my head, I want to work with him!
WATCH: Everything Handmade: Abbey Sy
How about a dream collaboration?
Dream collab? Maybe Tom Sachs. He's a multi-disciplinary artist. He's like a collective except it's just him! He's this very OC artist in that everything's labeled, everything has its space. He likes space, he likes NASA. Also, Taylor Swift! I can make album collaterals or music video stuff for her. And Rookie with Tavi Gevinson.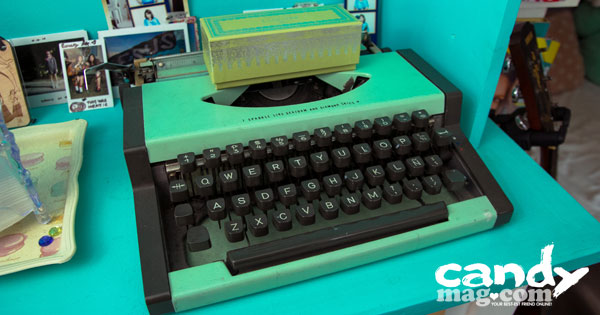 Where do you usually get your materials for collages?
I go to bookstores. Ask friends. They usually give me old magazines because they know I can use them for my collages.
What are the materials you usually use for collages?
ADVERTISEMENT - CONTINUE READING BELOW
I use cold-pressed paper, about 200 gsm. I also print out stuff from the Internet. I keep my scrap material in case I can use them for other collages.
What's your collage process like?
I lay it out first on the page, but don't glue anything down yet. Because sometimes it looks better in a different way when you move things around on the page.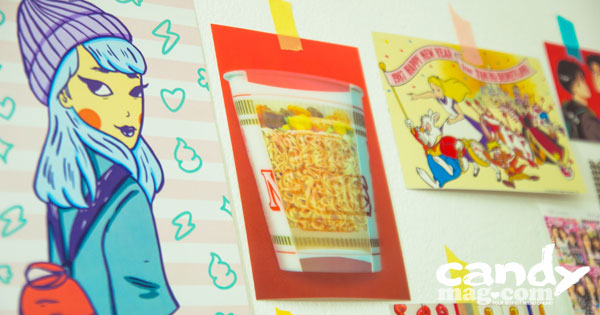 Would you recommend making collages to someone who's not quite crafty?
Of course. You don't really need to be good at drawing or anything like that to make collages. You just need steady hands and the resources.
WATCH: Candy Jams: Kai Honasan and Reese Lansangan Talk About Their Music Goals
Now it's time to watch her in action. Click play to watch Reese create a collage especially for you, Candy Girls! Don't forget to follow her Instagram @reeseypeasy and grab a copy of her album Arigato Internet.