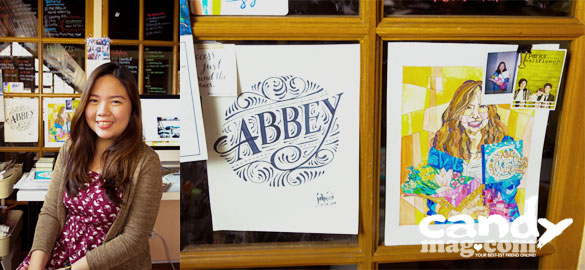 Abbey Sy describes herself as a letterer, illustrator, and author. She's the author of The ABCs of Hand Lettering and the force behind ABC Workshops. To kick off our Candymag.com Crafter Series, we visited Abbey in her studio and witnessed where all the ~magic~ happens when she's creating. Don't forget to hit play to see her process and read on to find out more about where she gets her inspiration from, what her favorite medium is, and who her dream artists to collaborate with are.
How do you choose what type of font to use in a piece?
For this particular one, I want it to be pattern-heavy. So I chose to do a script font since the background will be busy already.
What about colors? Do you have a preferred palette?
I like orange and teal, but for this one, I used a bit of red, too.
ADVERTISEMENT - CONTINUE READING BELOW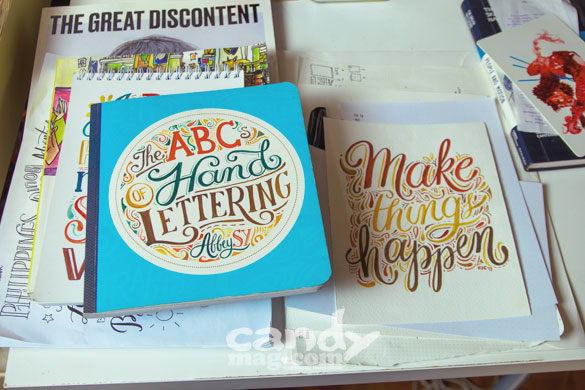 Are you drawn to earth tones? We noticed that apart from your work, your studio also reflects that type of motif.
I have a fascination for wood and country elements. So if you asked me to choose if I wanted to live in a modern house or an old house, I'd choose an old house.
When do you find yourself most creative?
I come up with ideas at midnight. But I really love painting in the morning like as early as 7 in the morning. I like the morning light.
What are your favorite materials to use? Are you particular about what you use?
My favorite paper is Langton. For watercolor, I like Holbein, Schminke, or Daler and Rowney. I get most of my materials abroad. Locally, Artwhale has a lot of paint that I use like Shinhan. You can also get brushes from Fully Booked.
Do you have a favorite brush?
I use Taclon or Sable. Natural hair glides easier but you don't have control. But synthetic hair brushes give you more control. It also holds less water, which is more my style since I like the paint to be more opaque.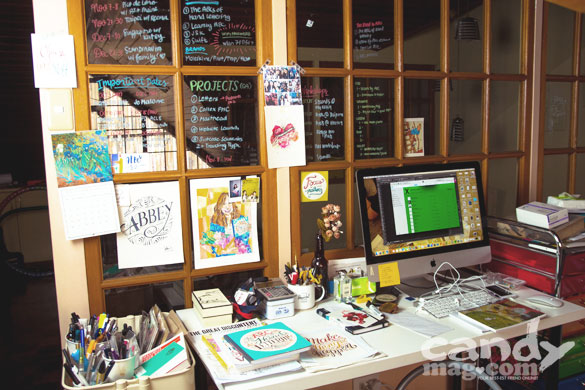 ADVERTISEMENT - CONTINUE READING BELOW
Why watercolor?
It's an experimental medium. You can't pre-mix colors; it's unpredictable in a sense. It's very dynamic. For one piece, I can paint something bright. But the way I use watercolor is quite different. I don't really use washes so some people think it's not watercolor. Any person can use watercolor but they can interpret it in a different way. You can do a lot of things with it. One color can be painted in different ways. Like you can make a muted red out of this bright red paint. There's something fun about creating your own colors and experimenting with different materials.
Did you take formal lessons?
I attended Valerie Chua's watercolor class, which focused more on still life and basic washes.
Where do you find inspiration?
When I travel. I like vintage signs. Some patterns I take inspiration from artists like Lisa Congdon (I'm a fan!) and designer Orla Kiely.
ADVERTISEMENT - CONTINUE READING BELOW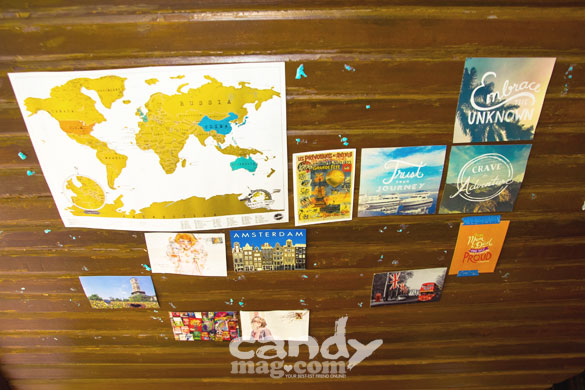 Who are the artists you want to collaborate with?
Medyo malayo yung field. Off the top of my head, I'd love to work with Manix Abrera, Robert Alejandro, and Dan Matutina. I want to work with artists who illustrate.
How about brand collaborations?
I want to work with Uniqlo like have a shirt line with them. Abbey Sy x Uniqlo! I'd also love to work on book covers. It's not my strong point, so I'd love to work on that. Maybe covers that are heavy on lettering.
ADVERTISEMENT - CONTINUE READING BELOW
Why would you recommend that people try watercolor?
Aside from building your skill, it's more of you become more disciplined as a person. You become more particular about small details such as how the colors are mixed. Your eye for detail improves. Your patience is also tested when you're waiting for the paint to dry before moving on to the next step.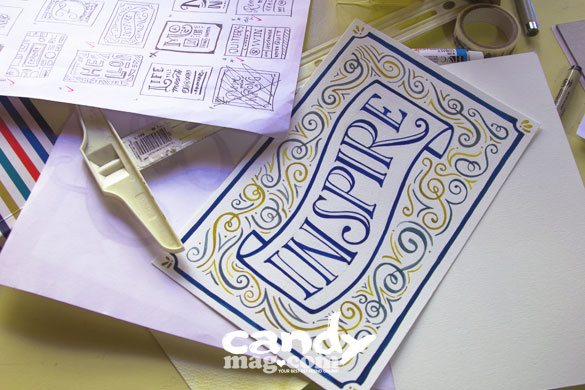 ADVERTISEMENT - CONTINUE READING BELOW
Any misconceptions about you as an artist or what you do?
For me, age is not a defining point of your skill set. It's okay to want to do a lot of things even if you're young. There are some people who think I haven't really done much since I'm still young. And people also think that what I do is something easy and quick. It took a long time for me to find my style.