Lifestyle
3 Things To Do to Feel Better About Your Period
Embrace your femininity this Menstruation Hygiene Day!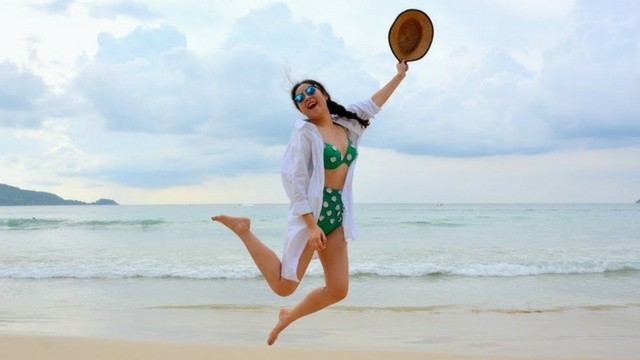 IMAGE pexels.com
Menstruation is something every girl of age dreads to deal with. Every cycle, we have this internal battle physically and mentally—it's painful, it's uncomfortable, and it drives us crazy, but we have no choice but to get on with life and handle it. But isn't it time that we girls should be proud of it? After all, we conquer it constantly in our lives—from the cramps to the mood swings, it's definitely something we should congratulate ourselves for.
Instead of always feeling down when you have your period, why not make it a goal to make your period cycle pleasant? Menstrual cramps shouldn't stop us from making our cycle comfortable for us. Since it's Mestruation Hygiene Day today, here are some ways to make your cycle better, according to the #MenstruationMatters forum held last May 26, 2017 by the Philippine Commission on Women in collaboration with the Department of Health, University of the Philippines Manila, J&J Modess, and DDB.
Eat healthy.
Sweets and other oily foods can lead to break outs, so it's better to avoid eating these. Also, avoid alcohol and caffeine to lessen symptoms of PMS. Eating lots of calcium-rich foods and wholegrains would not only lessen your pimples but this will give you a healthier diet. It is not true that eating sour food would slow down your period flow. In fact, a serving of vegetables and fruits are advisable for each meal you take since a balanced diet can prevent menstrual cramps.
Exercise.
Proper exercise can help your period flow smoothly. It's not true that exercising or lifting objects can cause heavy flow. Exercising actually helps in lessening menstrual cramps and control PMS. Swimming can also be a good exercise. Contrary to certain beliefs, did you know that your period doesn't stop flowing even if you're in the water? That's why it is advisable that if you're going to swim while you're on your period, use a tampon.
Relax.
Sleeping for eight hours a day and massaging your lower abdomen can lessen your menstrual cramps. Taking a bath with warm water also helps lessen the pain. If the pain is too much, it is advisable to take pain killers.
Menstrual cramps are just an obstacle in our cycle, but it shouldn't be a hindrance to our day to day activities. We can avoid these burdens by conquering our monthly battles. Since it's Menstruation Day today, let's all embrace our femininity and be one with our periods. It's not something to be ashamed of. Let's all be proud. #MenstruationMatters
ADVERTISEMENT - CONTINUE READING BELOW
Got any issues with your body you want to talk about? Leave a comment below or tweet us @candymagdotcom to join the conversation!
\\\\\\\\\\\\\\\\\\\\\\\\\\\\\\\\\\\\\\\\\\\\\\\\\\\\\\\\\\\\\\\\\\
Get the latest updates from candy!
subscribe to our newsletter!
////////////////////////////////////////////////////////////////
You know you'll regret it.
You don't even have to leave the house!
From digital art to photography to mixed media, Filipino artists show that creativity is never lost in our people.
Skip a makeup step with these beauty goodies!
Take pretty notes and study effectively with these tips!
Wait for a love like this. A love that is good to you, for you.
Are you up for this challenge?
Can't wait to see the actual gowns!