Lifestyle
Embarrassing Moments That Break Your Heart
Because rejection can bring total embarrassment!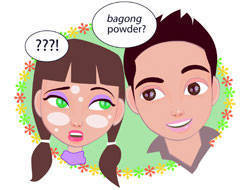 compiled by Tracy Ayson and Ana Gonzales * illustration by Ben Deluyas
Mall Mishap
Some guy was constantly asking me out. He didn't want to give up even when I told him that my parents didn't allow me to go out with boys. One day, I was at the mall with my male cousin when I saw him! He went up to me, ranting about how hurt he was that I had lied to him. In the end, I had to tell him that the guy I was with was just my cousin. I can't believe he made a scene at the mall! —Anne, 15 
Waiting in Vain
Two of my crush's schoolmates asked me to their prom. I turned them down because I was waiting for my crush to invite me. I told them that someone had already asked me. Apparently, they told my crush about it. Hence, he didn't invite me and I ended up not going to their prom. —Rina, 16

ADVERTISEMENT - CONTINUE READING BELOW
Fiend-ster
I invited my best boy bud to my prom. He agreed to go, but two weeks before the prom, he suddently backed out. The day after my prom, I checked his Friendster account and saw a photo of him with another girl—which was dated the night of my prom! So that's why he backed out as my date. Grr! —Stella, 20 
CONTINUE READING BELOW
Recommended Videos
Instant Replacement
My boyfriend and I had a huge fight a week before our prom. I was so mad that I told him I didn't want to go to the prom with him anymore. Prom day came and I was ready to reconcile with him. I assumed that he was going stag. To my utter shock, I saw him with another girl! I couldn't believe he brought a date! —Maria, 17

Foul Play
My classmate asked me if I wanted to see a play with her. I had plans with my barkada so I said I couldn't go. I was surprised when my friends told me we were watching the play too. Although it wasn't really my fault, I felt guilty when I saw my classmate's dubious-slash-disappointed look. I tried explaining to her, but I don't think she believed me. —Farrah, 21

ADVERTISEMENT - CONTINUE READING BELOW
Grand Exit
For weeks, I thought about how I was going to invite my crush to my sophomore night. I even asked my family and friends for advice. But when the day came to ask him, he crushed my heart when he told me he couldn't go. I was so devastated, I made a scene by crying and storming off. —Trish, 17 
Laugh Trip
I was crossing the street when I saw a bunch of cute girls looking my way and smiling. I smiled back confidently. I was about to approach them, when I tripped over an island, and fell face first on the pavement. I looked up to see the girls hurrying away and laughing as they went! —Louie, 21

Introductory Rites
At our acquaintance party, I saw my crush from philosophy class at the bar's entrance. I felt so confident and pretty that night, so I  courageously approached him. When he saw me, I flashed my best smile and said hi. Then he turned to a girl beside him and said, "Oh by the way, meet Ria—my girlfriend." Ouch! —Cel, 18

ADVERTISEMENT - CONTINUE READING BELOW
The Parent Trap
I used to snitch to my boyfriend's parents whenever he cut class. But one time, when he and I were in their living room, I tried to persuade him to cut class and watch a movie with me. He kept saying "no" while nodding his head with a weird smile on his face. I promised him I wouldn't tell his parents, when he suddenly laughed out loud. When I turned around, I saw his mom and dad by the door, and I knew they heard every single word I said! The disapproving looks on their faces convinced me never to go back to their house. —Hazee, 20

All Cracked Up
Once, while eatingcrackers in the classroom, I tapped the shoulder of my crush, flipped my hair, and asked him if he wanted some. He looked embarrassed as he politely declined. Suddenly, my gay friend started laughing boisterously. It turned out I had lots of crumbs on the corners of my lips! Yikes! —Sandy, 20 
ADVERTISEMENT - CONTINUE READING BELOW
Powder Puff Girl
My crush and I often hang out after class. His dismissal time is earlier, so he waits for me outside my classroom. One time, I was assigned to erase the blackboard. I was so excited to go out and meet him that I didn't realize my face was covered in chalk dust. I'm sure he was turned off 'cause he gave me a strange look and said sarcastically, "Bagong powder?" —Zelle_06
Got your own Oops moment? Share those embarrassing moments with other Candy Girls here.

That beautiful crown is the cherry on top of many wonderful things.
Pura Villanueva Kalaw was a beauty queen, suffragist, journalist, and much more.
Color coding your notes is also a ~fun~ way to spice your study sessions.
Do you have a favorite student vlogger?
They fit the budget and still do the job.
Mateo graduated high school from the Saint Candida School in Iloilo.
It's a slap in the face when the person who eagerly swept you off your feet suddenly goes floating away.
They've got beauty and brains.
No more need for alt accounts.
From The Candy Bulletin Community