Lifestyle
Eating Ice Cream For Breakfast Could Make You Smarter According to a Japanese Scientist
YAY!!!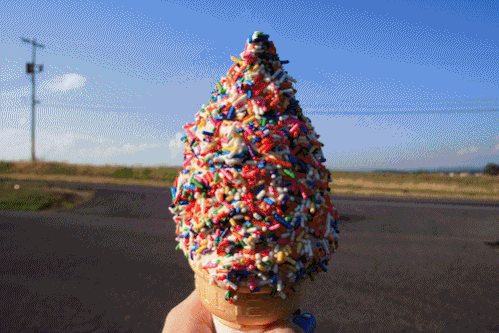 IMAGE giphy.com
Just when we were about to file 2016 under "things that suck," we have discovered a teeny bit of hope in the form of *drum roll, please* ice cream! Apparently having a scoop or two for breakfast can make you smarter! (via The Telegraph)
Japanese Scientist Yoshihiko Koga, a professor at Kyorin University in Tokyo, Japan, tested his theory on a group of super lucky participants by giving them the yummy treat as their first meal upon waking up. He also arranged a group who unfortunately couldn't have the dessert for brekkie. Both groups underwent a series of mental tasks and guess who had better results? *throws candy sprinkles everywhere*
However, British nutritionists were quick to point out that it wasn't exactly the ice cream that made the study participants' reaction times and ability to process information higher, but the fact that they ate something, compared to those who didn't.
It doesn't mean they're discounting the results of the study, though. They're just suggesting that having a proper meal instead of ice cream for breakfast will still produce better results for your brain. "Our brain needs glucose to function, and a high glucose meal will aid mental capacity considerably compared to a fasted brain," said Katie Barfoot, a Nutritional Psychology Doctoral Researcher at Reading University.
ADVERTISEMENT - CONTINUE READING BELOW
What they're coming at is: eating ice cream for breakfast can help improve your mental function, but for best results, eat a proper meal. 
Here's a little guide to get you ready for post-college life.
More Hyun Bin content coming our way!
Makati has plenty of heritage and culture.
These are the styling mistakes you're probably making.
It's the new takeover trend in food.
You might be rekindling an old relationship, but you also wouldn't want to cut ties with other people in the process.
Craving that crispy CLOY goodness?
One college student shares her experience of being a former working student.
The network's franchise is set to expire in March 2020.
It's okay if you don't have life figured out yet.
Stress is short-lived, but your friendship is forever.
Sit back, relax, and get ready to binge!