Lifestyle
Don't You Wish These Fan Fiction Stories Were Actually Real?
See your favorite characters in crossovers you'll wish happened IRL.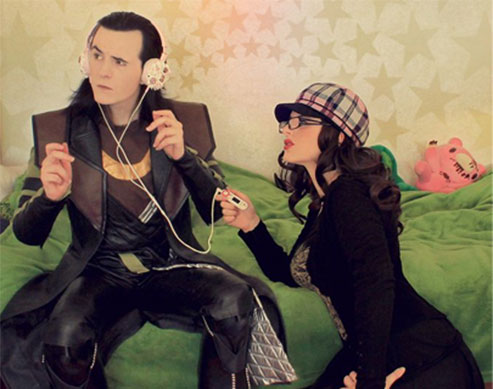 1 Jelsa
Jack Frost and Elsa are so compatible they could be King and Queen of their own icy kingdom. It would if they had a series together to support this fandom.
2 26 Disney Characters as Hogwarts Students
Before you click the pin, try sorting your fave characters. Can you guess which house Merida or Rapunzel belong to or what sorts of mischief they'd cause? We totally ship wizardry and Disney!
3 Big Hero 6 & How to Train Your Dragon Mash-Up
Hiro and Hiccup maybe boys on sight but they definitely have a lot of fight in them, plus their lovable companions make saving the day so much better!
We couldn't help but agree with the Internet's matchmaking skills and pair Loki, one of the powerful beings of Asgard with Darcy, a Pol Sci student and close friend of Jane.
Let your fave Disney characters represent each faction, though not included in the pin, who do you think would make it as Divergent?
ADVERTISEMENT - CONTINUE READING BELOW
Ariel and Beauty & the Beast are just some of the characters that are quite impressive as their opposite genders. Click the pin to see more!
7 Hunger Games: Districts Mash-up
Imagine Dean, Sam and Cas from Supernatural representing a District or Harry, Ron and Hermione forming another. Though we don't want our fave characters battling each other, we can't help but think how interesting this Hunger Games would be.
CONTINUE READING BELOW
Recommended Videos
8 Teen Wolf and Pacific Rim Hybrid
If you have watched Teen Wolf and Pacific Rim then you know how high the drift compatibility is with Allison and Scott or Stiles and Lydia, which would make a superb Kaiju battle team.
9 Captain America and The Winter Soldier-Frozen Crossover
You know the internet is awesome when it does a crossover of Ana playing Captain America and Elsa as the Winter Soldier which makes you wonder at an awesome alternative storyline.
ADVERTISEMENT - CONTINUE READING BELOW
What if all movie characters had Pokémon sidekicks to help them on their missions, this pin shows you the Avenger cast with their very own set of Pokémons.
Ever wonder which fantastic fictional character you'll end up with? Learn your fate with your birthday and name; tell us in the comments below who your destined boyfriend will be.
Reimagine the House of Stark, lead by Charlie Brown and his fearsomely adorable wolf Snoopy!
13 The Big Four
Imagine the biggest summer concert played by these big four, Merida on the drums, Hiccup and Jack on guitars and Rapunzel as the lead singer.
14 Kim Possible Agent of S.H.I.E.L.D.
If Coulson is having a hard time finding the right recruit, this ace cheerleader and secret spy, Kim Possible has the credentials to fit right in S.H.I.E.L.D. and sure Ron can come along.
ADVERTISEMENT - CONTINUE READING BELOW
We'd love to see this version of Twilight!
Here's the story behind FASH.
Time to unwind with 1/2 of the Gaya sa Pelikula love team.
Everyone has gone digital.
She's playing the role of Star Vixen!
I didn't know I needed this until it came out...
They share tips and stories of their ups and downs to motivate you throughout the process.
Bookmark these fashion formulas to make the most of your one-piece swimsuits all year round!
Put these titles on your watch-list.
A capsule coffee machine for P2,999? Sulit!
It takes five people to make one!
See how this homeowner carved out an office space in his tiny bedroom!
From The Candy Bulletin Community